OUR STORY
How MobilityPlus+ Started
Our journey began in 2018 in a humble garage with 15 electric wheelchairs, fueled by a vision for providing individuals with quality, affordable powerchairs alongside unrivalled service and aftercare. From these modest beginnings, we've evolved into a leading provider of premium mobility aids, serving over 30,000 customers and counting.
What started as a simple vision to bridge the huge gap in price between manual and electric wheelchairs has blossomed into a more diverse selection of products including mobility scooters, walking aids, and riser recliners. We took our first steps in the industry by offering cutting-edge electric wheelchairs, and as our company flourished, we recognized the growing need for a wider range of top-tier mobility solutions.
Our Promise
"We're dedicated to enhancing quality of life of our customers. The company is consistently offering the best quality and most function mobility products, with best value and competitive pricing. We serve our customers by offering a high standard of customer service, technical support and aftercare."
Our electric wheelchairs are designed for covering distances and terrains usually too tiring or difficult in a conventional wheelchair.
See our products in action
Our bestseller
MobilityPlus+ Ultra-Light Instant Folding Electric Wheelchair
We launched the Instant Folding electric wheelchair in 2019 and it quickly became our best-selling electric wheelchair with over 10,000 happy users to date.
Since then, we have listen to our customers to find ways to improve the chair and design different iterations such as the TrekkerXL, which can carry a heavier user weight, or the InstaSplit, which has a detachable frame for a lighter carry weight.
Shop now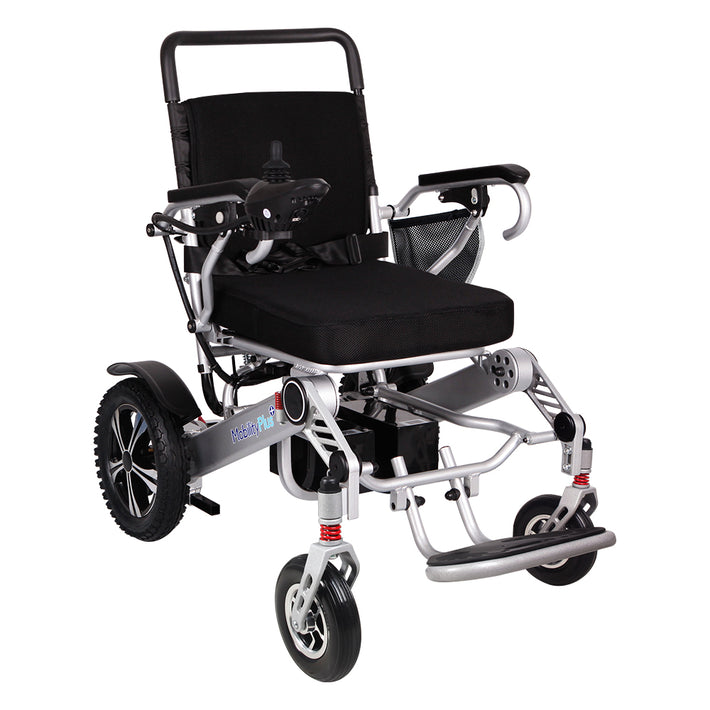 Essex Showroom
Just a short drive from the M11 motorway, our Harlow showroom welcomes you to view and test our electric wheelchairs, mobility scooters or walking aids. There's free parking, including disabled spaces, step-free access and disabled toilets on site.