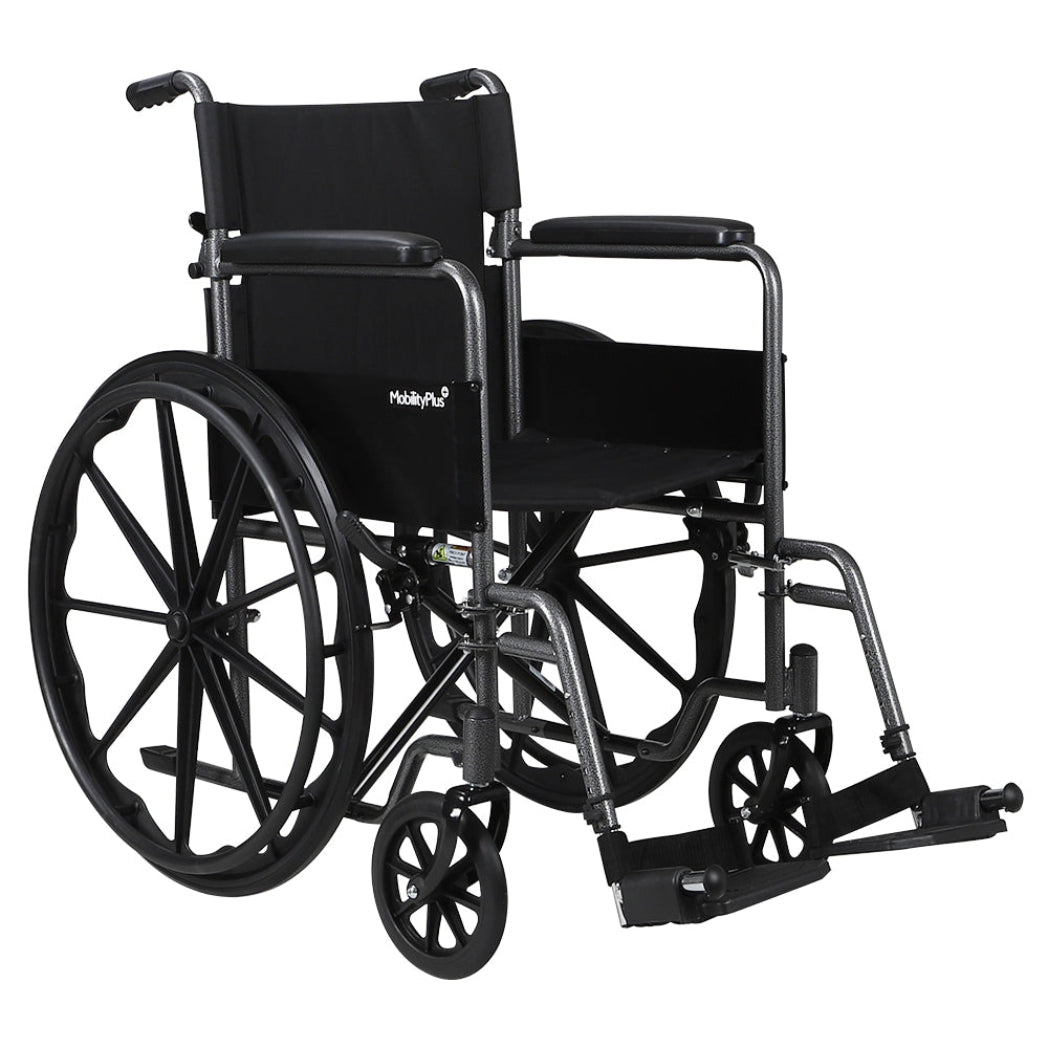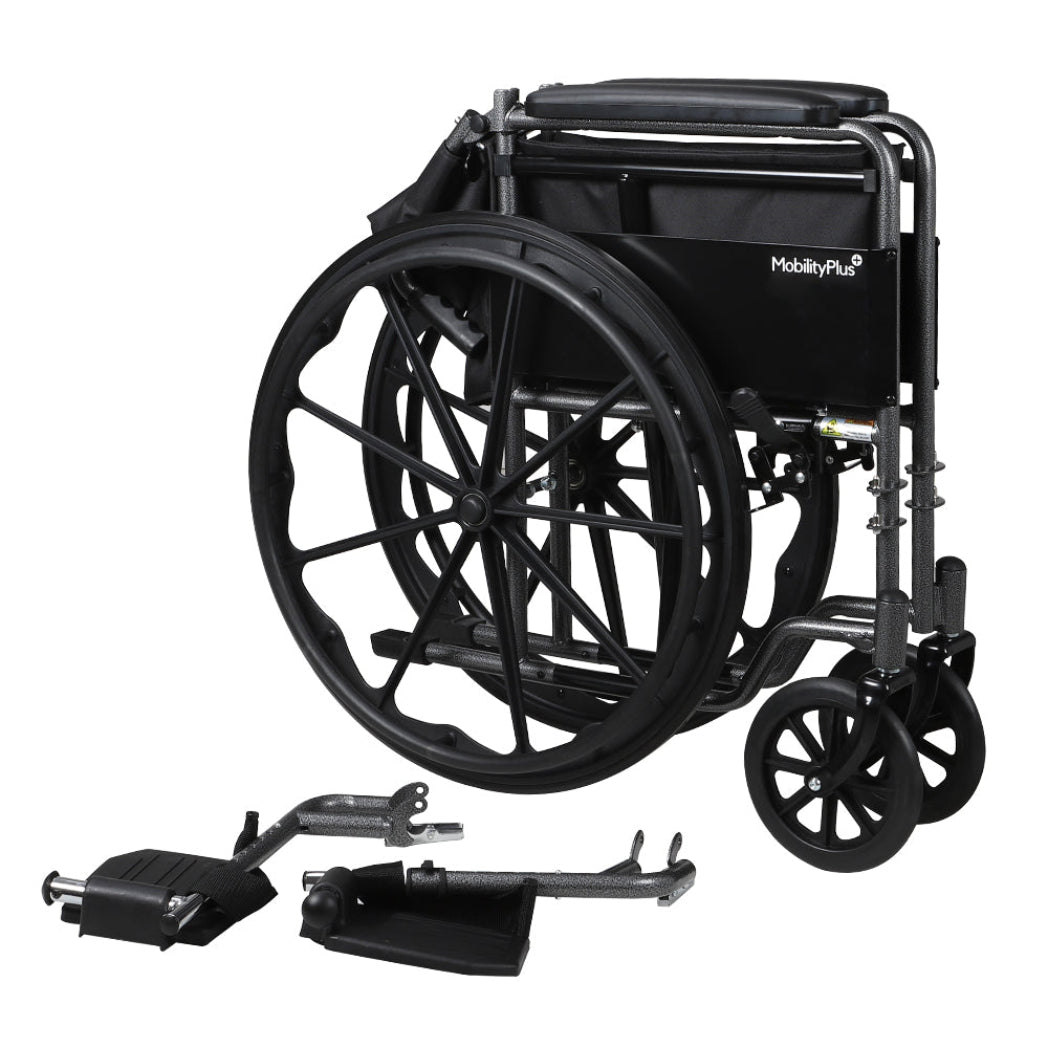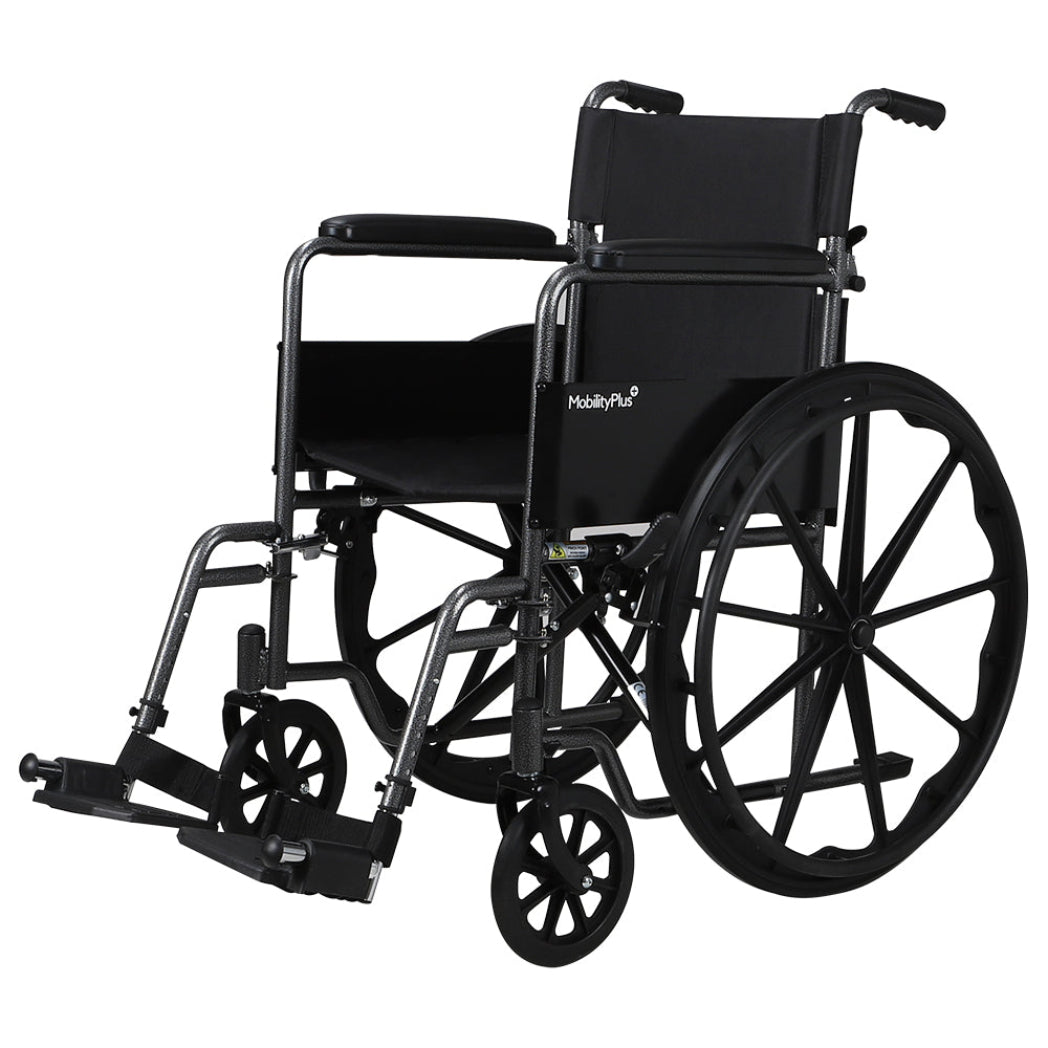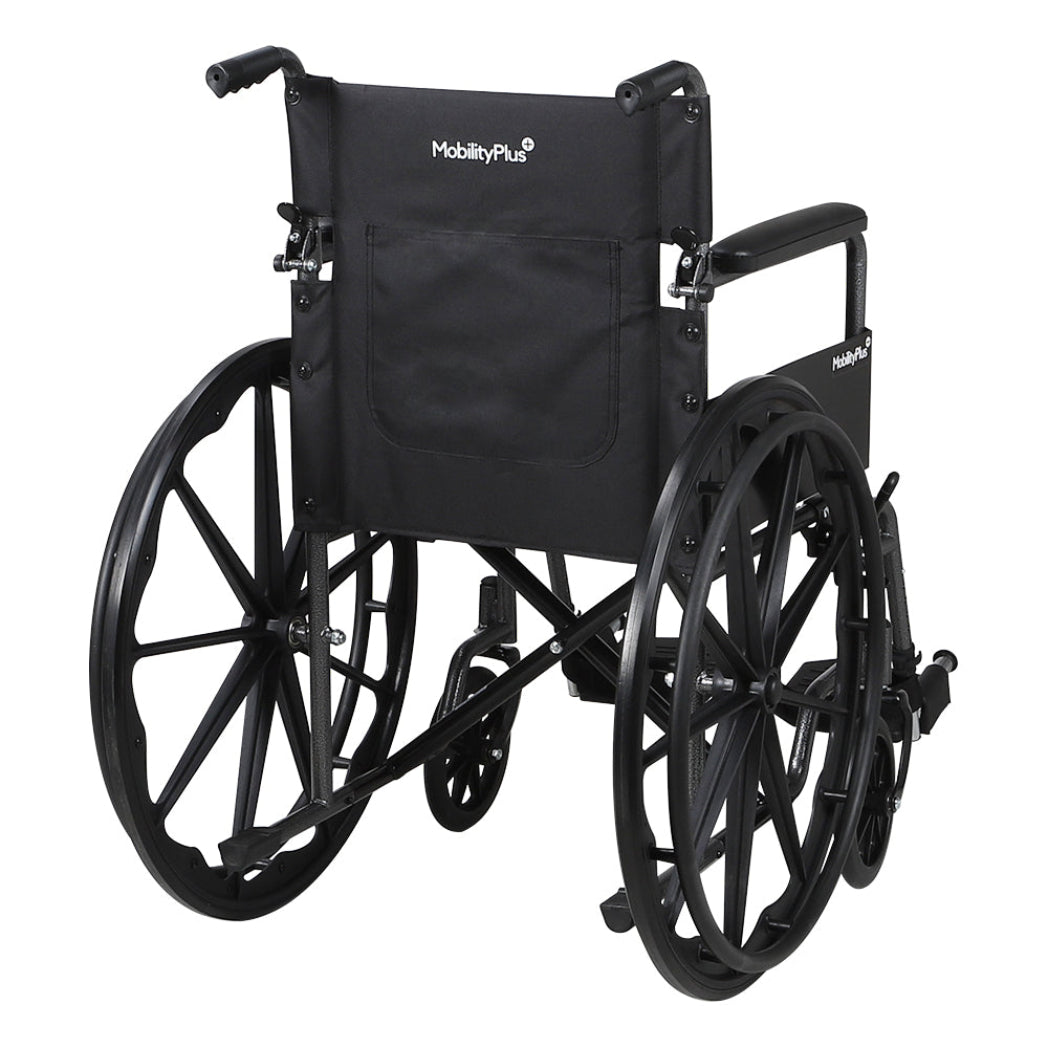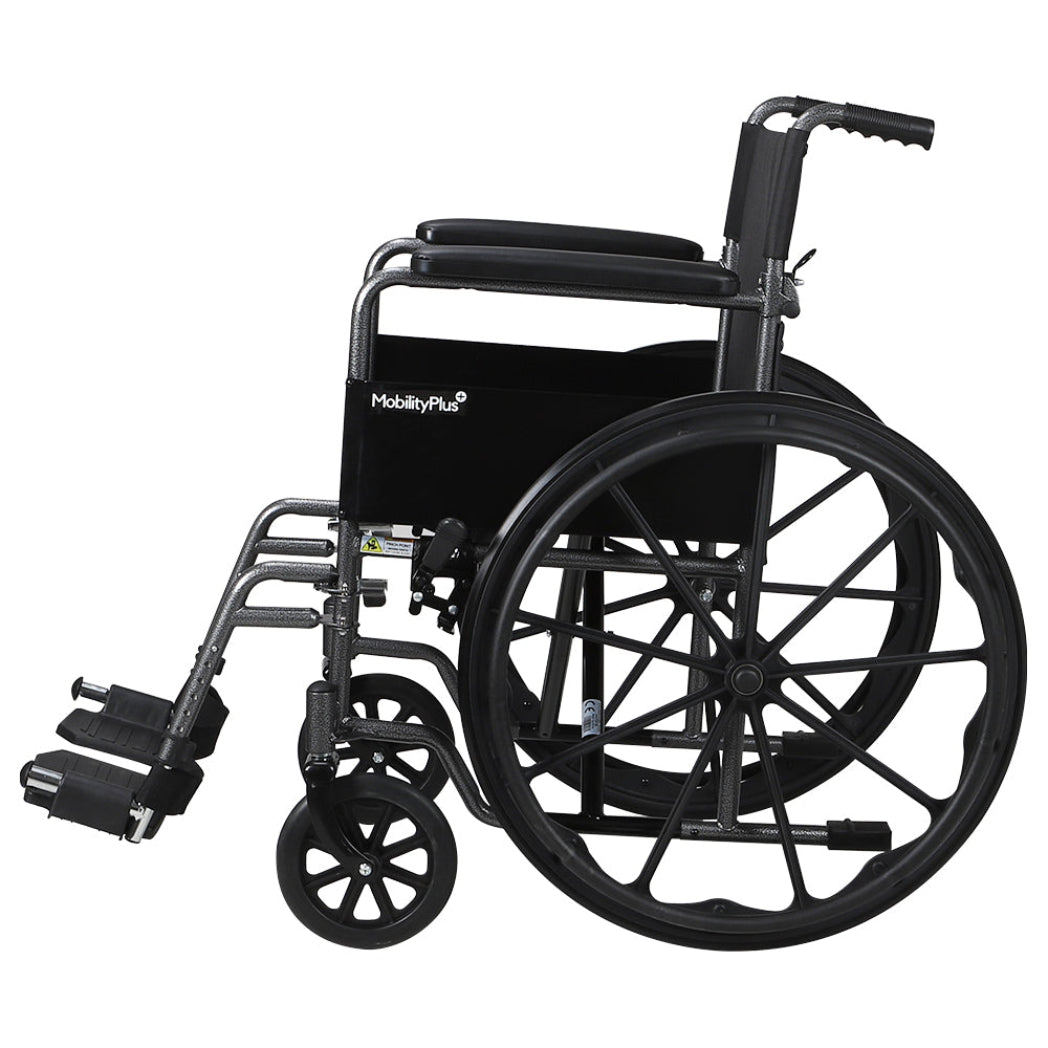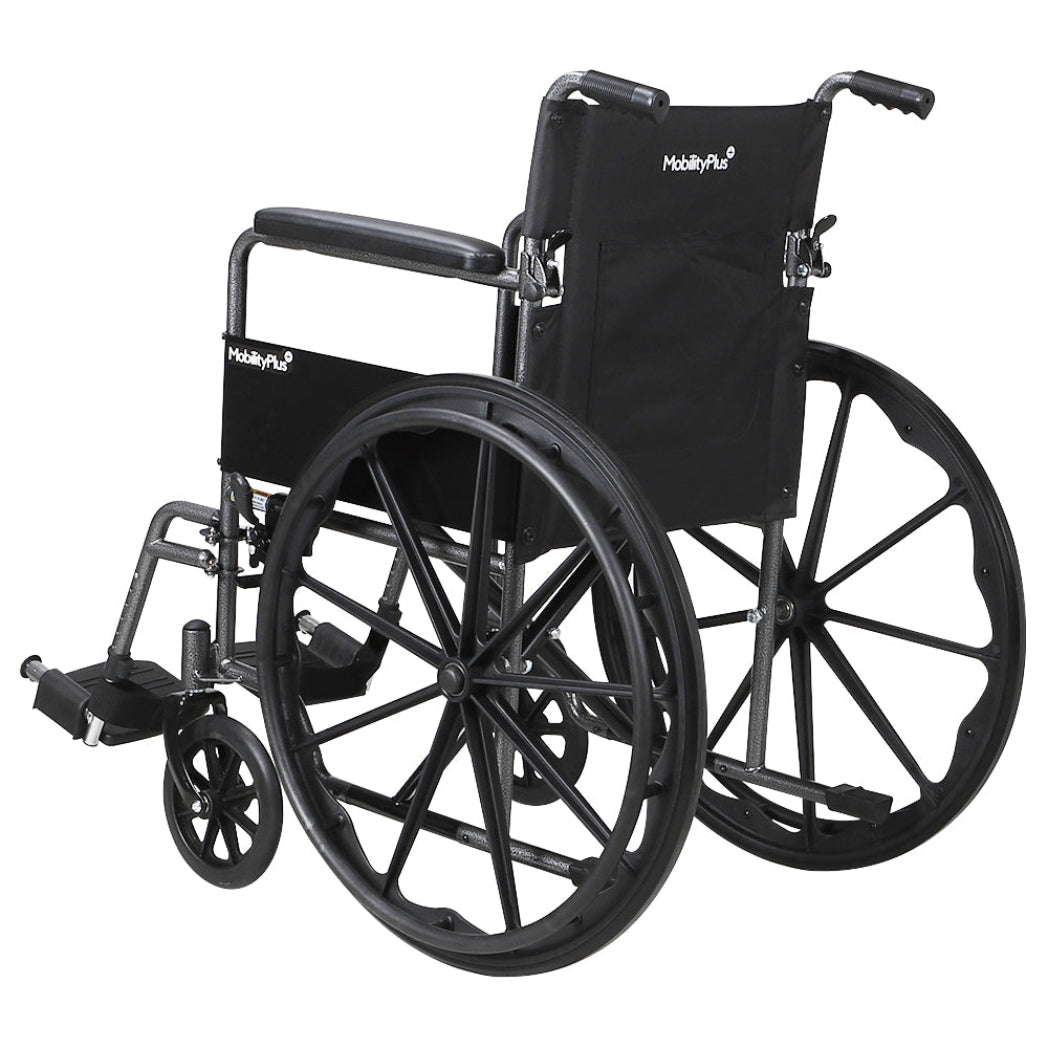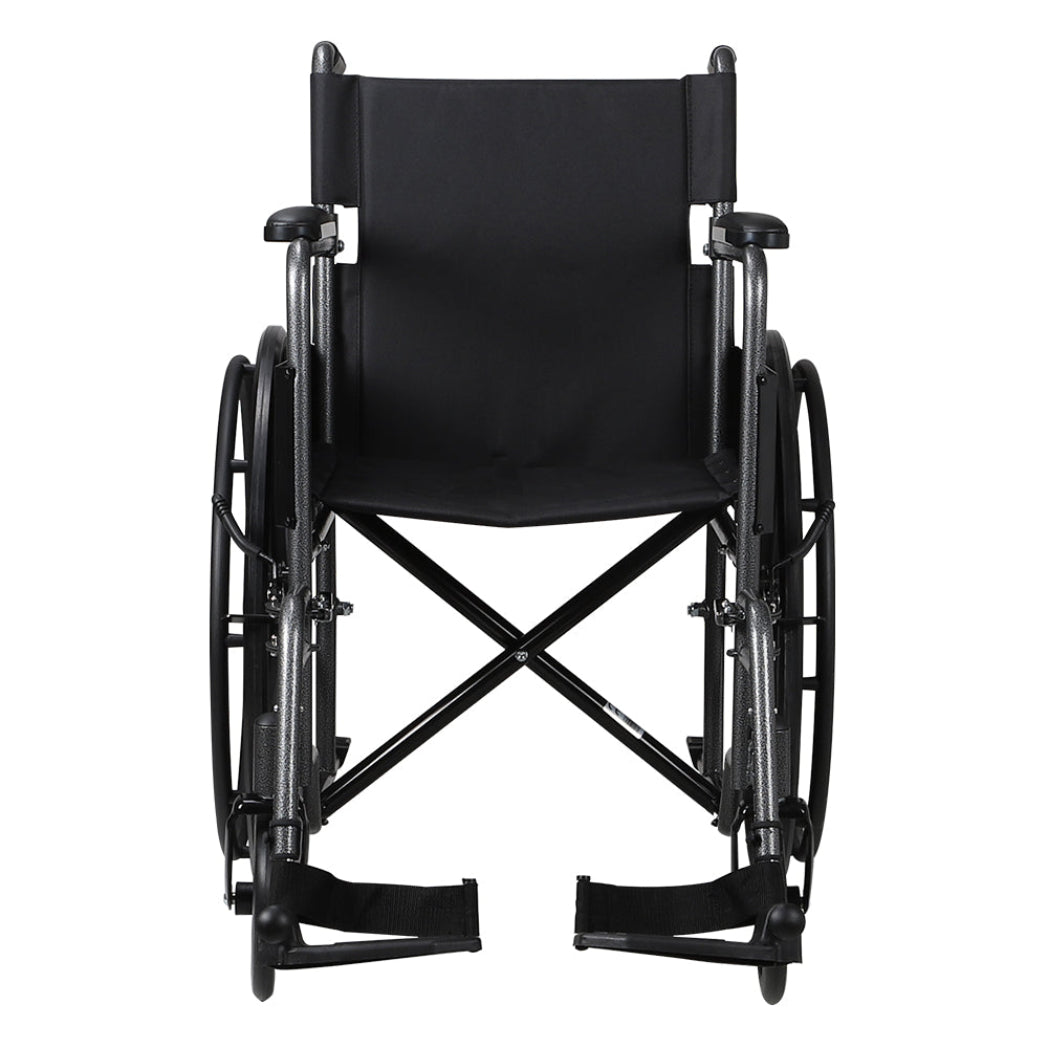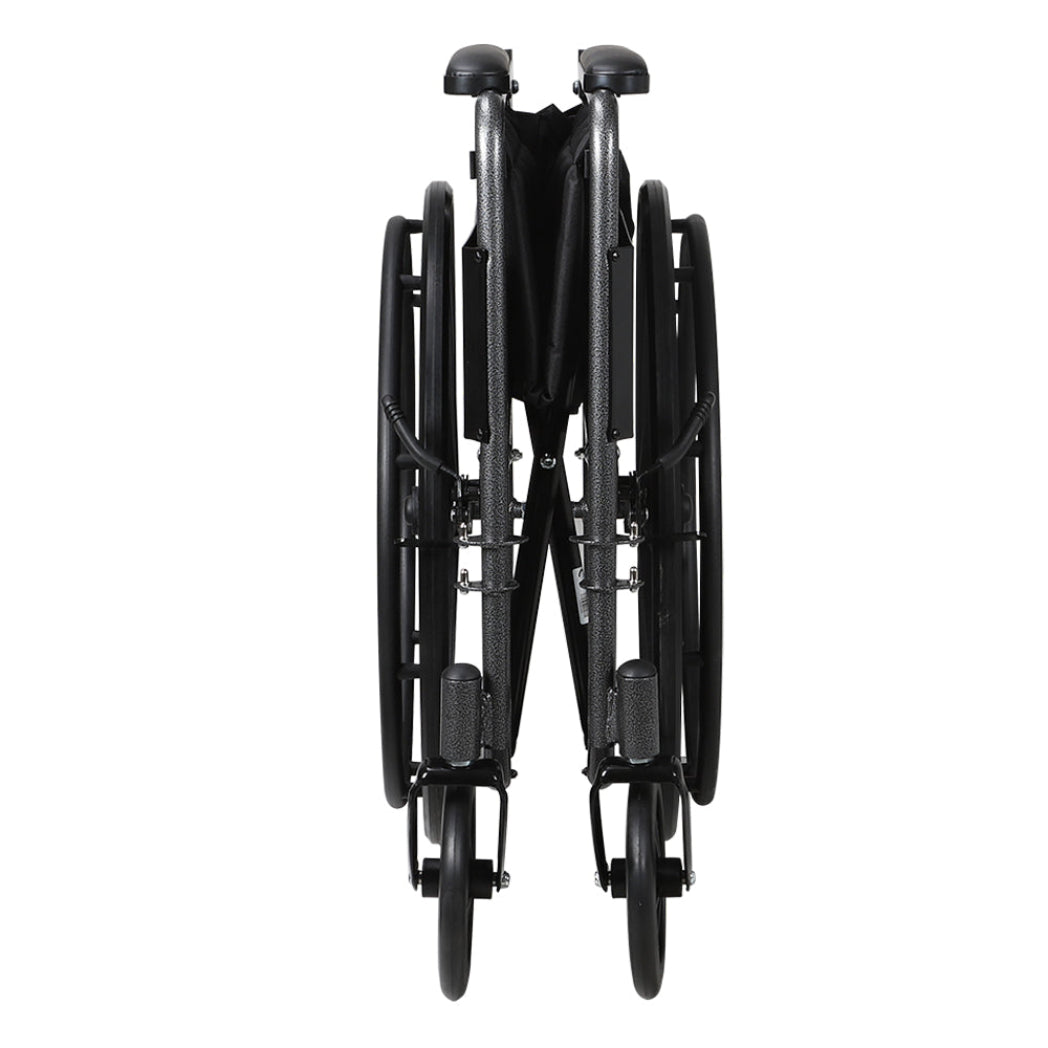 MobilityPlus+ Explorer Self-Propelled Wheelchair
£99.99
This is the VAT exempt price
VAT RELIEF?
If you're seeing a price 'with VAT relief', then this product qualifies as VAT exempt. Just enter the details of your disability or long-term illness/medical condition (or those of the person you are buying for) at the checkout and we'll apply the discount. If you have a long-term illness or are disabled, you don't have to pay VAT on certain goods and services that you buy in the UK. In general the equipment covered by this scheme are things that are of practical help to you because of your illness or disability. For more information on VAT Relief, click here or we can assist you further over the phone 01992 610 434.
Quick-Folding Design
Sturdy Steel Frame
Puncture-Proof Wheels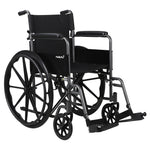 MobilityPlus+ Explorer Self-Propelled Wheelchair
£99.99
Make 3 payments of £33.33 with
Comfortable and convenient, the stylish Explorer wheelchair has everything you need for everyday mobility.

Offering superior comfort with tool-free adjustable footrests, padded armrests and lightweight plastic hand rims - this durable product offers incredible value for money. Even on uneven surfaces, you can be confident that the heavy duty construction will ensure safety and stability. 
If it's low maintenance you're after, the Explorer features solid puncture-proof wheels and easy-clean nylon upholstery. It also boasts rear stepper tubes for negotiating tricky kerbs, ensuring you feel safe, wherever you wish to go.
The easy-folding design makes it practical for car travel or storing at home, and at just 18.4kg it is still light enough for one person to lift. With it's half-folding backrest, this wheelchair folds into a compact package - perfect for all car boots.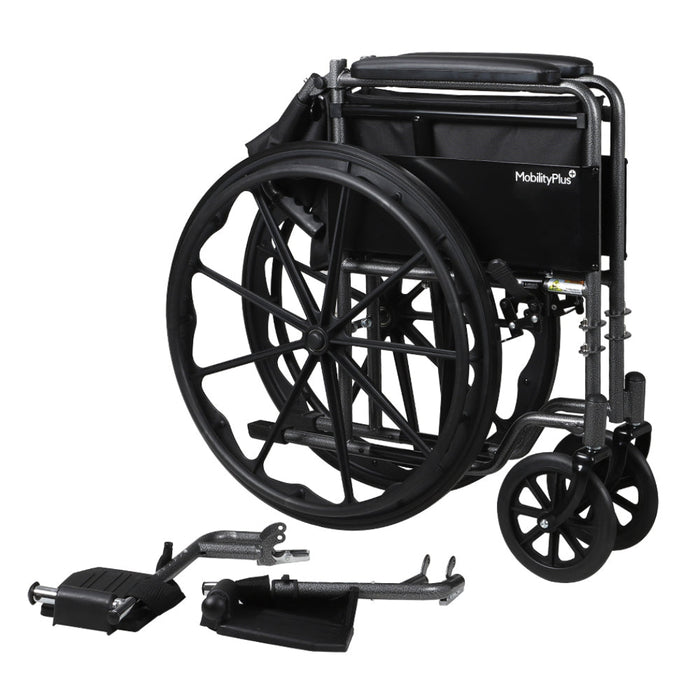 Best Features
Folds flat to go wherever you need it to
With it's easy-to-use folding mechanism, the Explorer wheelchair folds to just 26.5cm (10.5") making it perfect for transporting, whether by car, coach or train. The backrest can also be folded down, which is ideal for smaller car boots and storing at home.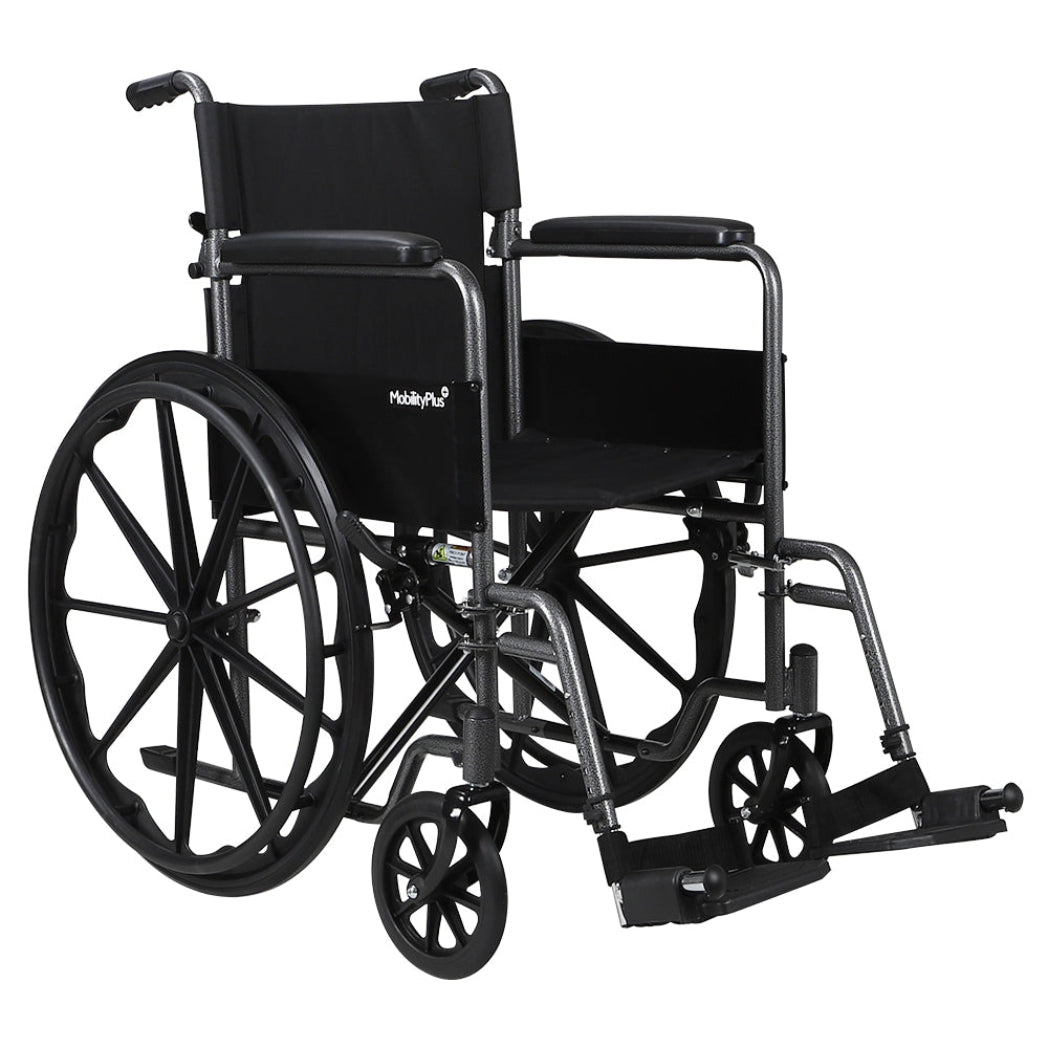 Sturdy steel frame with silver vein finish
Steel construction provides a sturdy and solid frame, improving the overall stability of the wheelchair. It is well-suited for navigating bumpy terrains, providing you with the flexibility to move across different surfaces with confidence.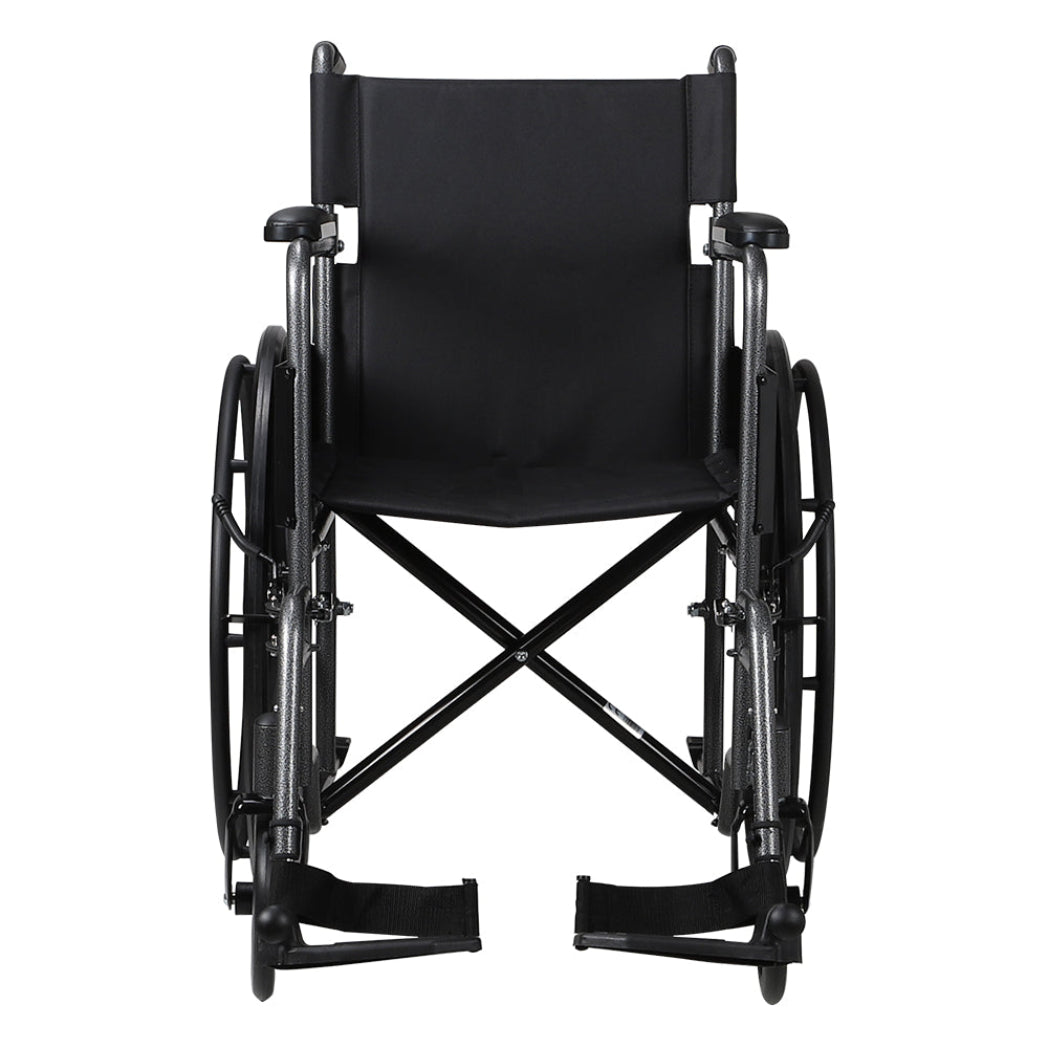 Designed to be virtually maintenance-free
You needn't monitor tyre pressure or repair punctures as the wheelchair features solid tyres. The Explorer is upholstered from easy-to-clean nylon fabric, which simplifies the cleaning process.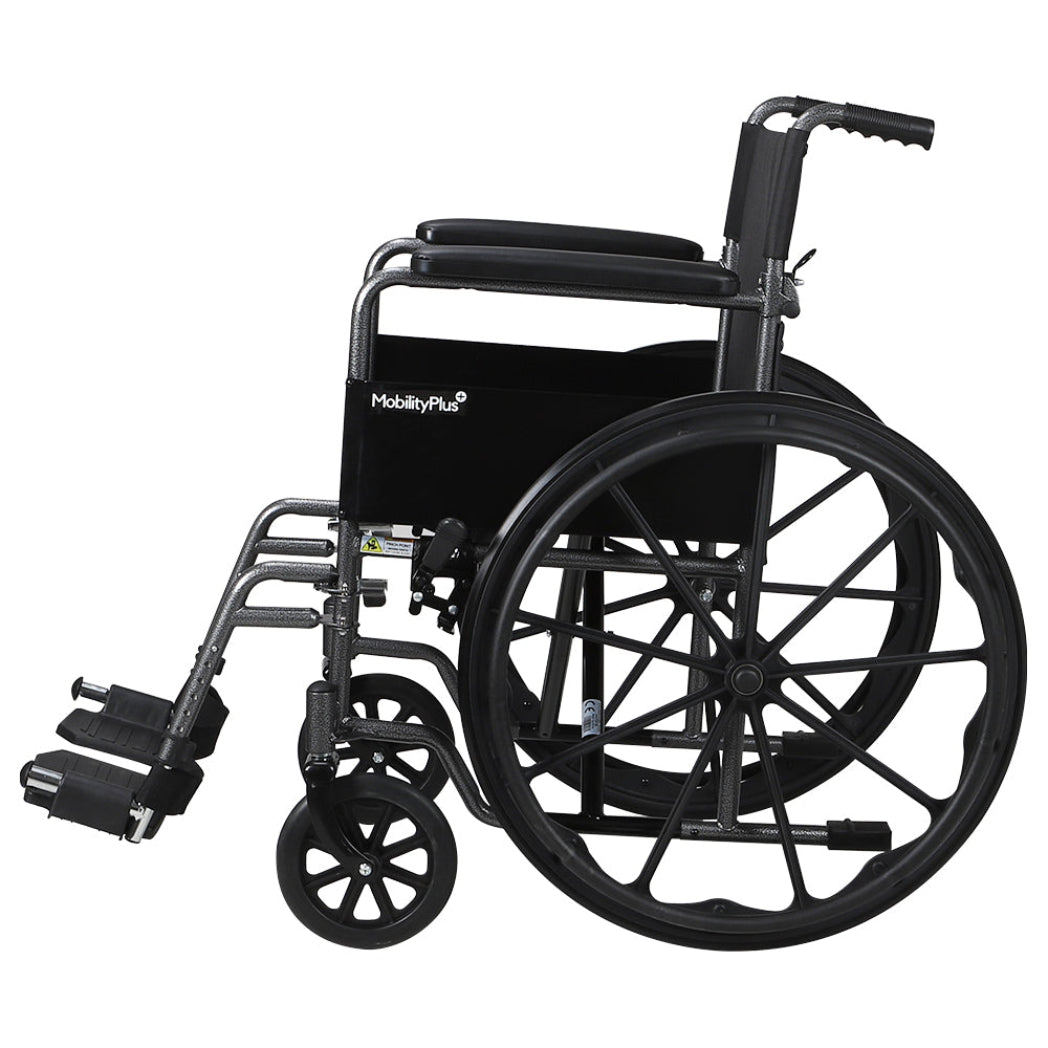 Modern and stylish composite mag wheels
The large 24" composite mag wheels ensure a smoother ride by absorbing shocks and vibrations, enhancing comfort for the user.
Comprehensive 12 months Manufacturer's Warranty
Shop now. Pay in 3 instalments with Klarna
Free Express Shipping on all Mainland UK Orders over £40
We're Rated "Excellent" on Trustpilot