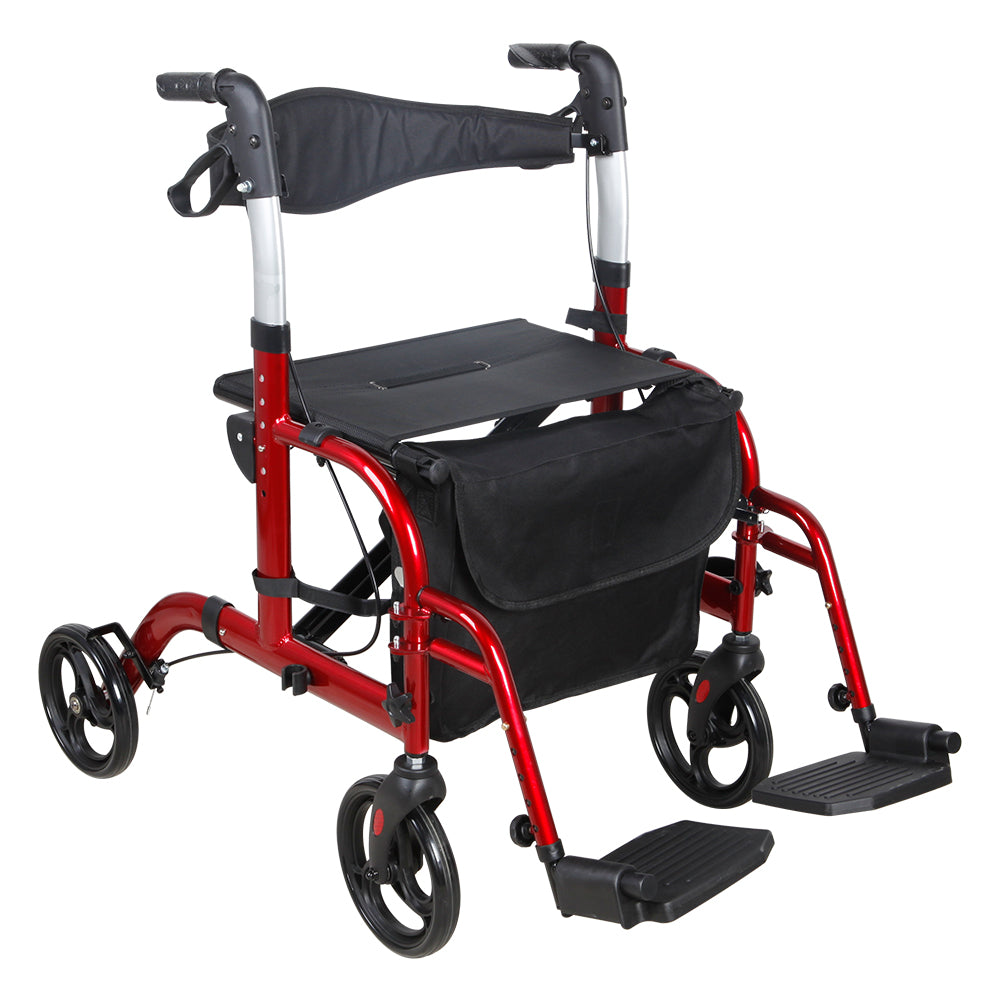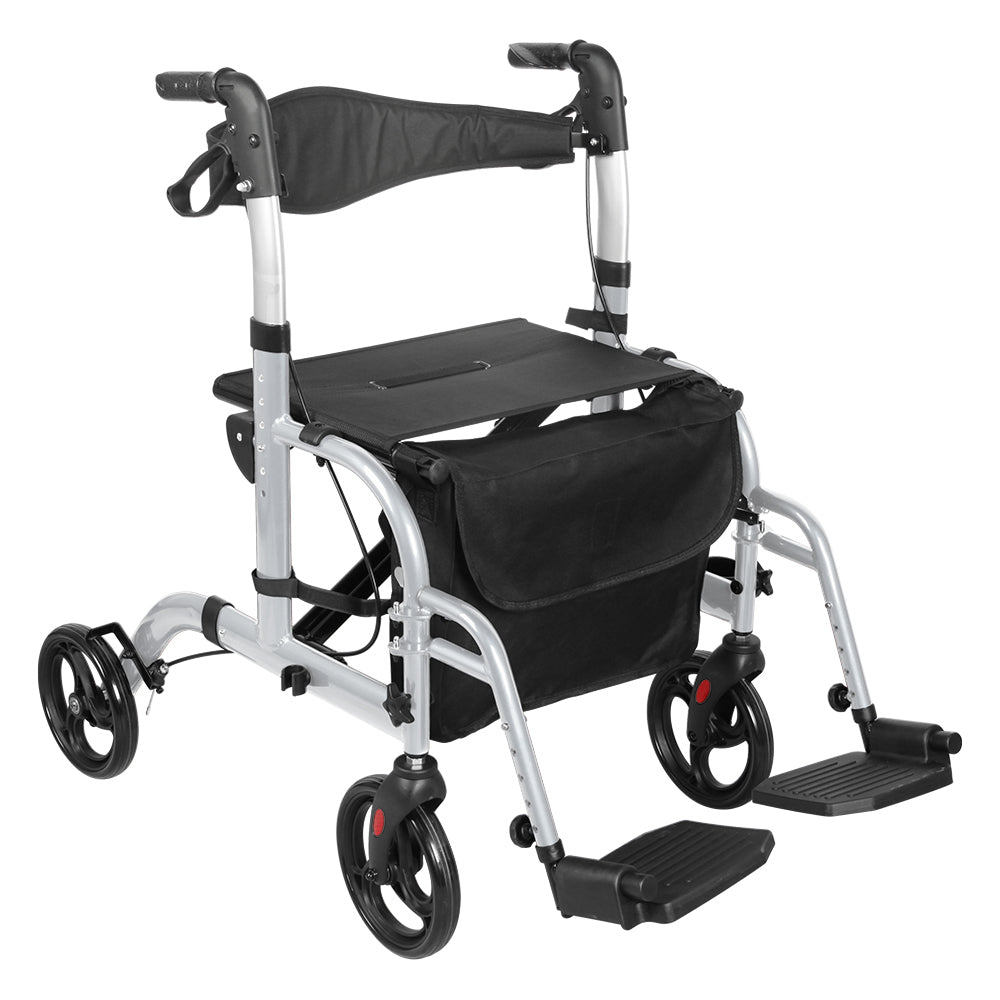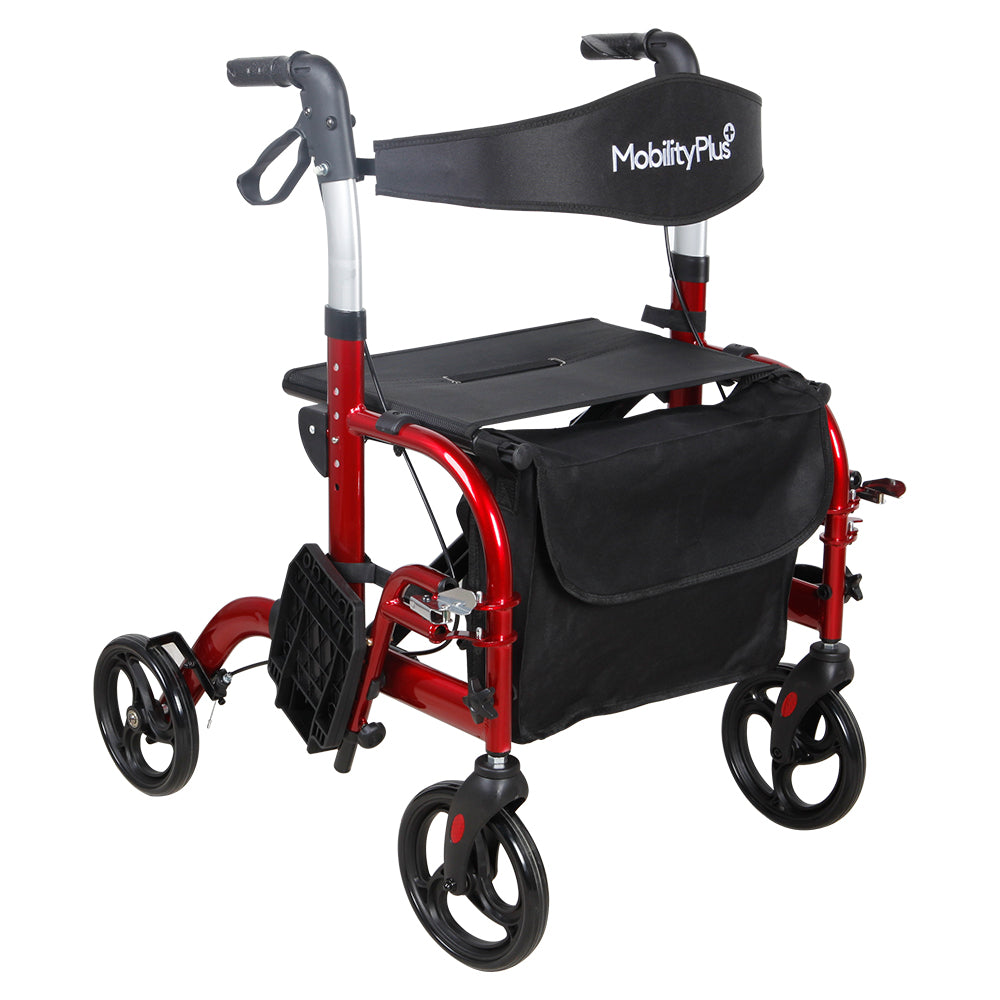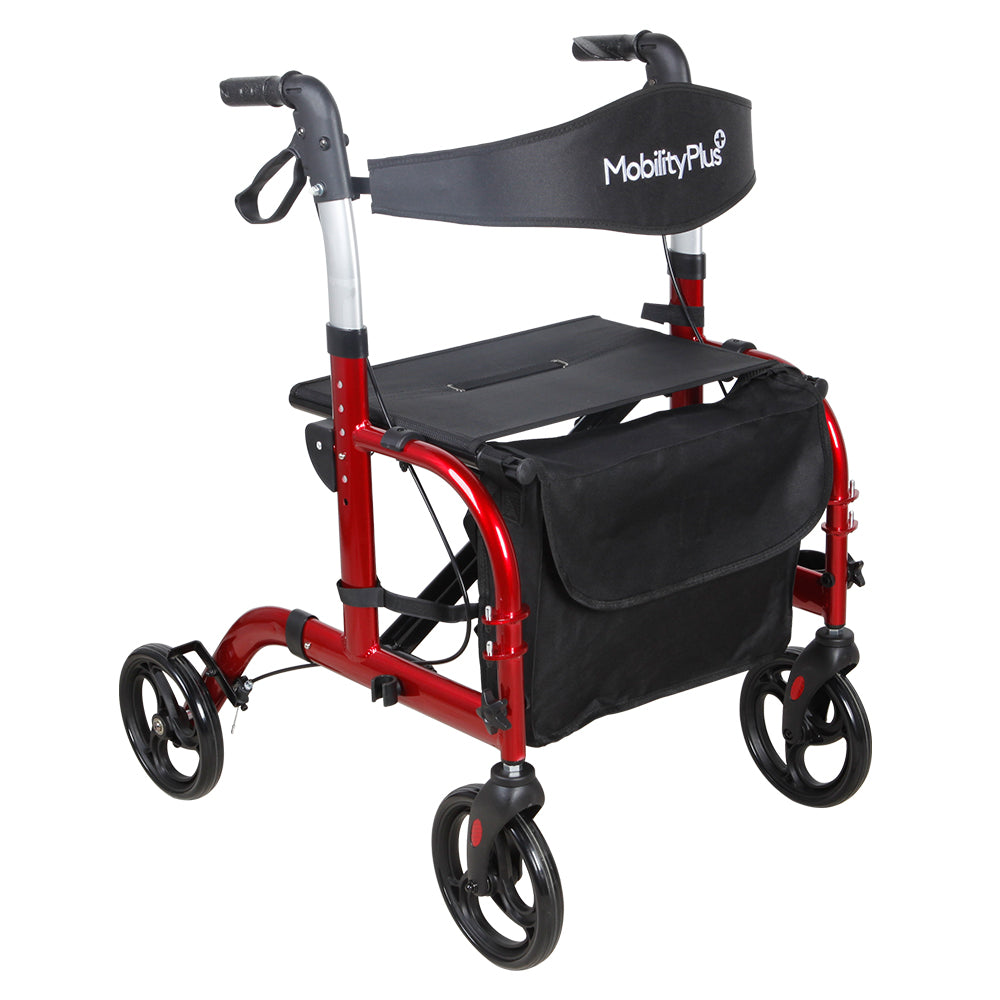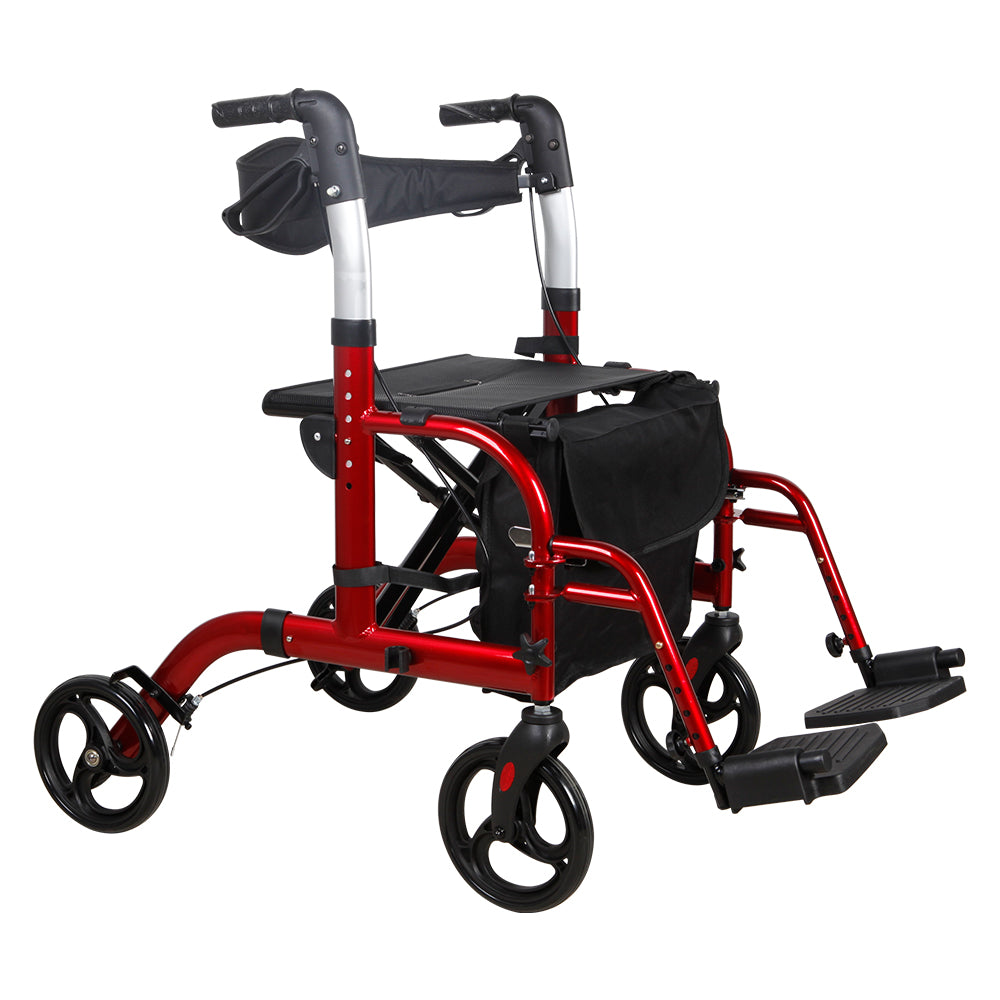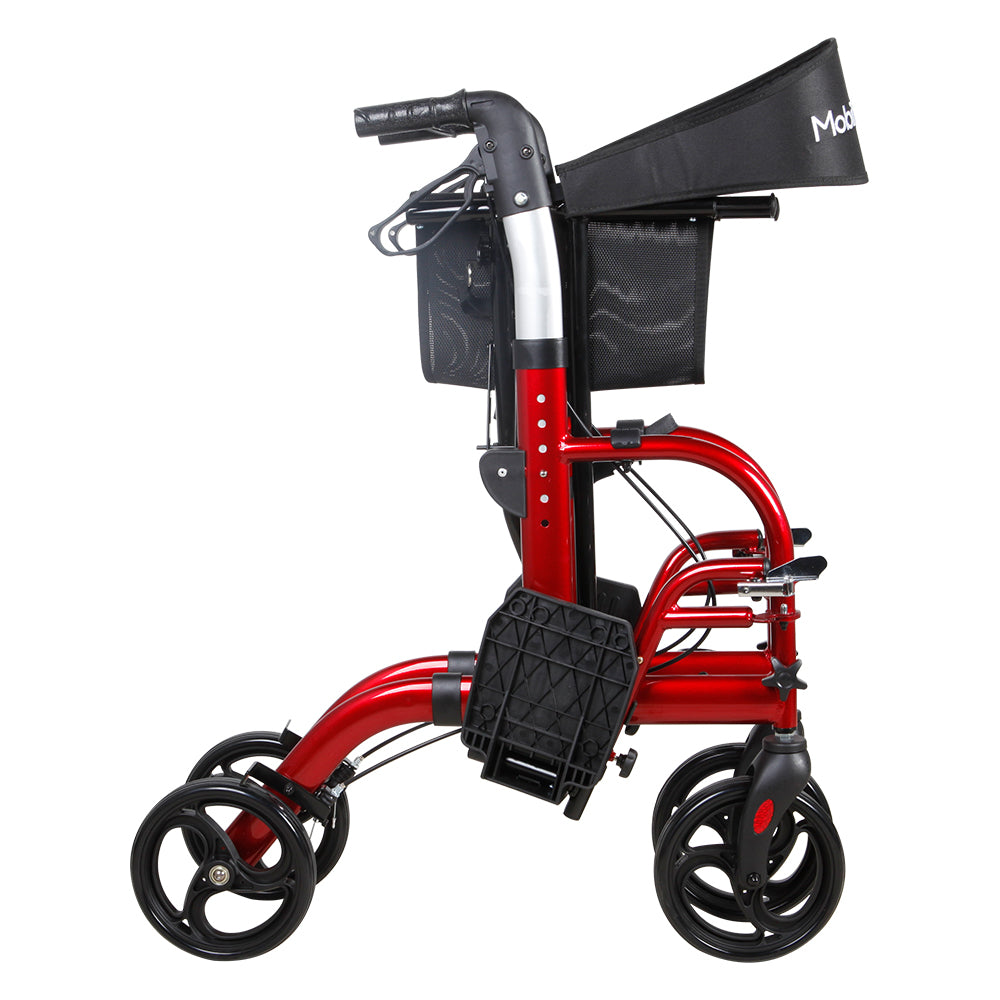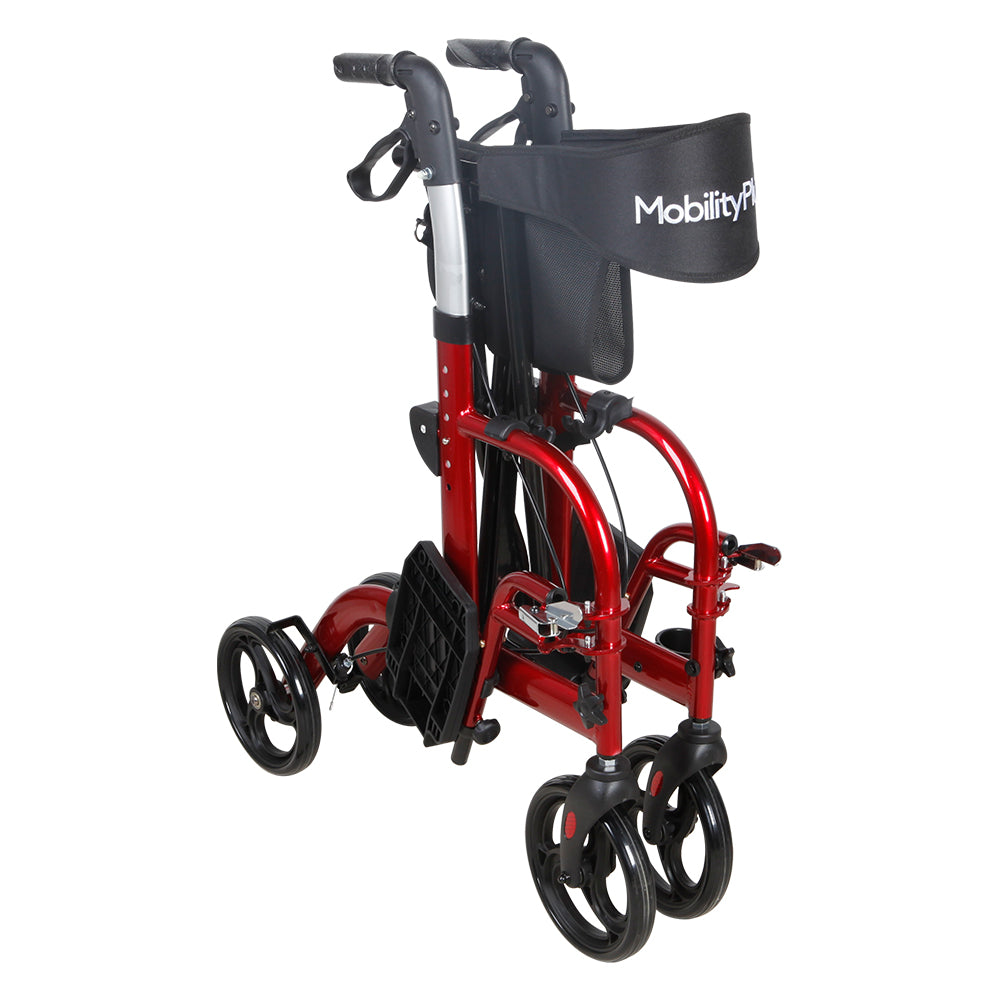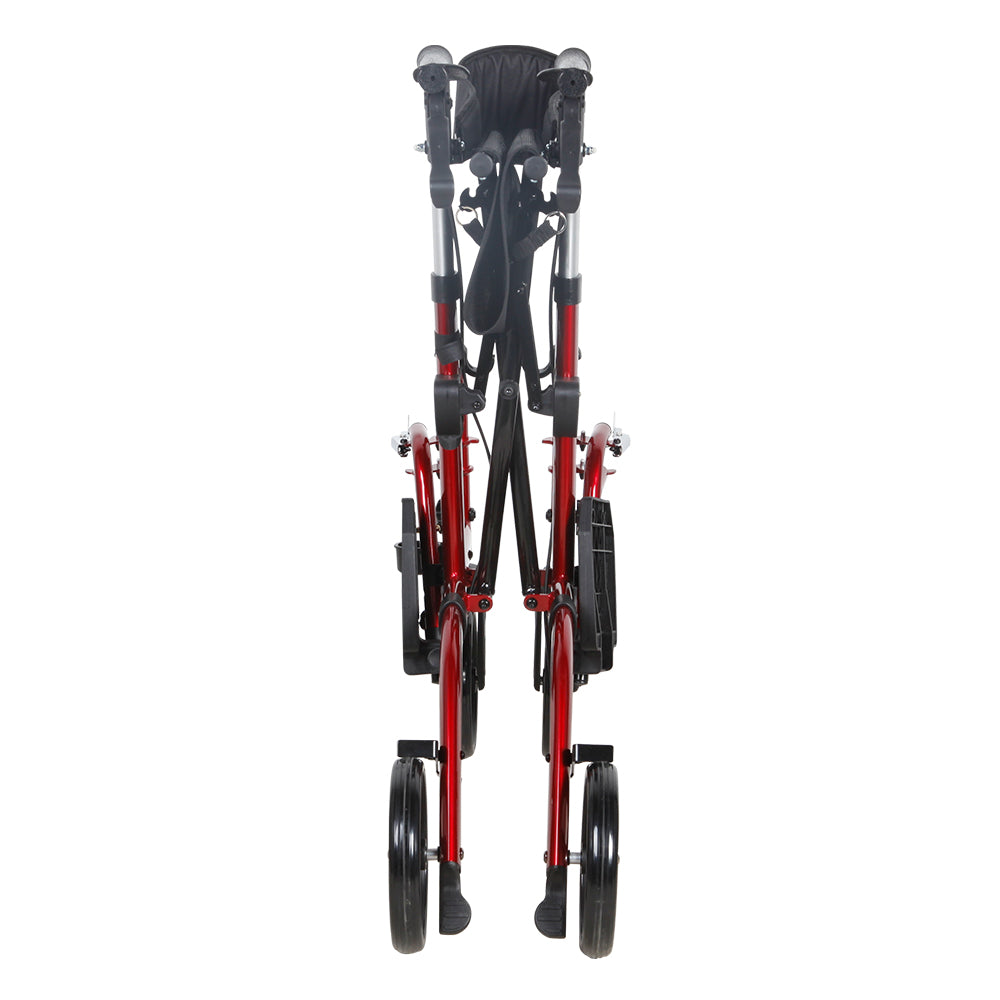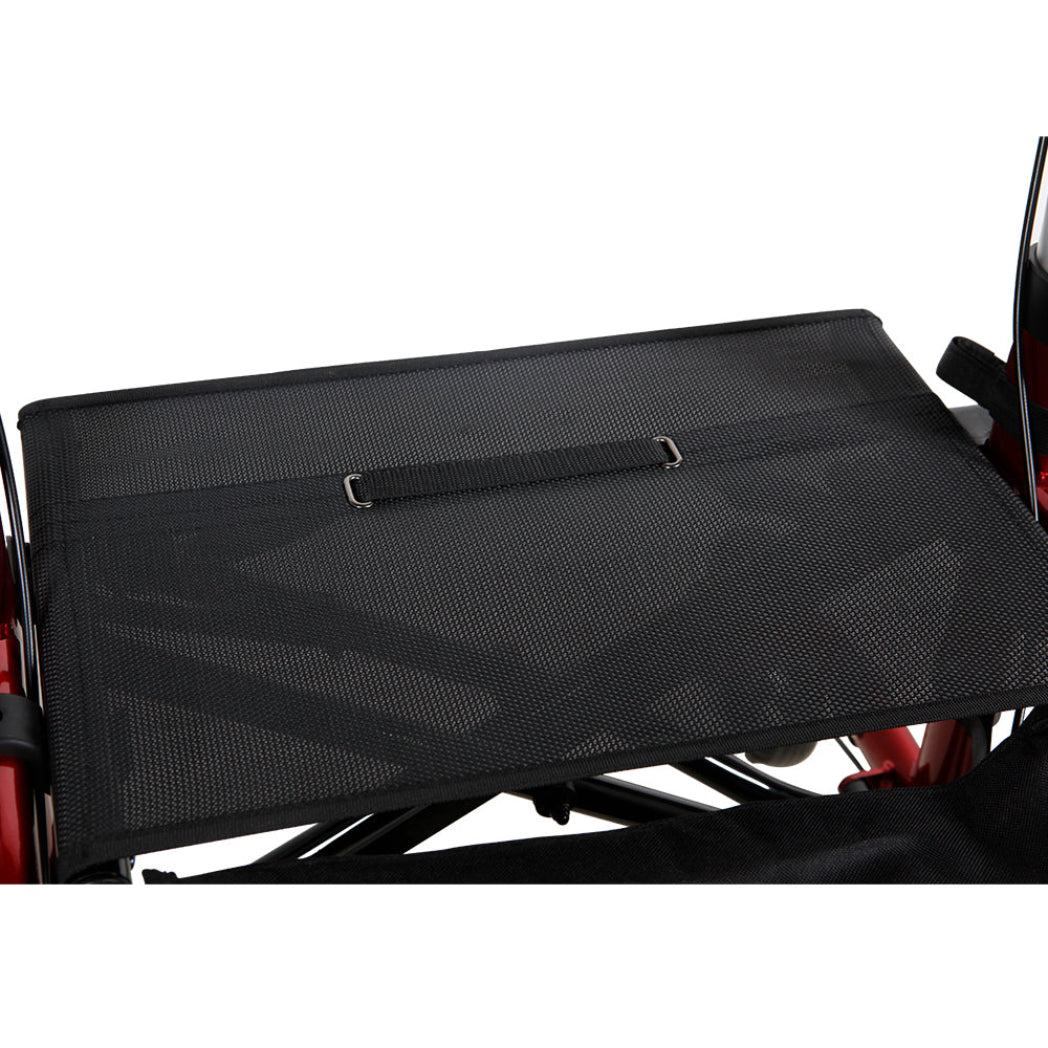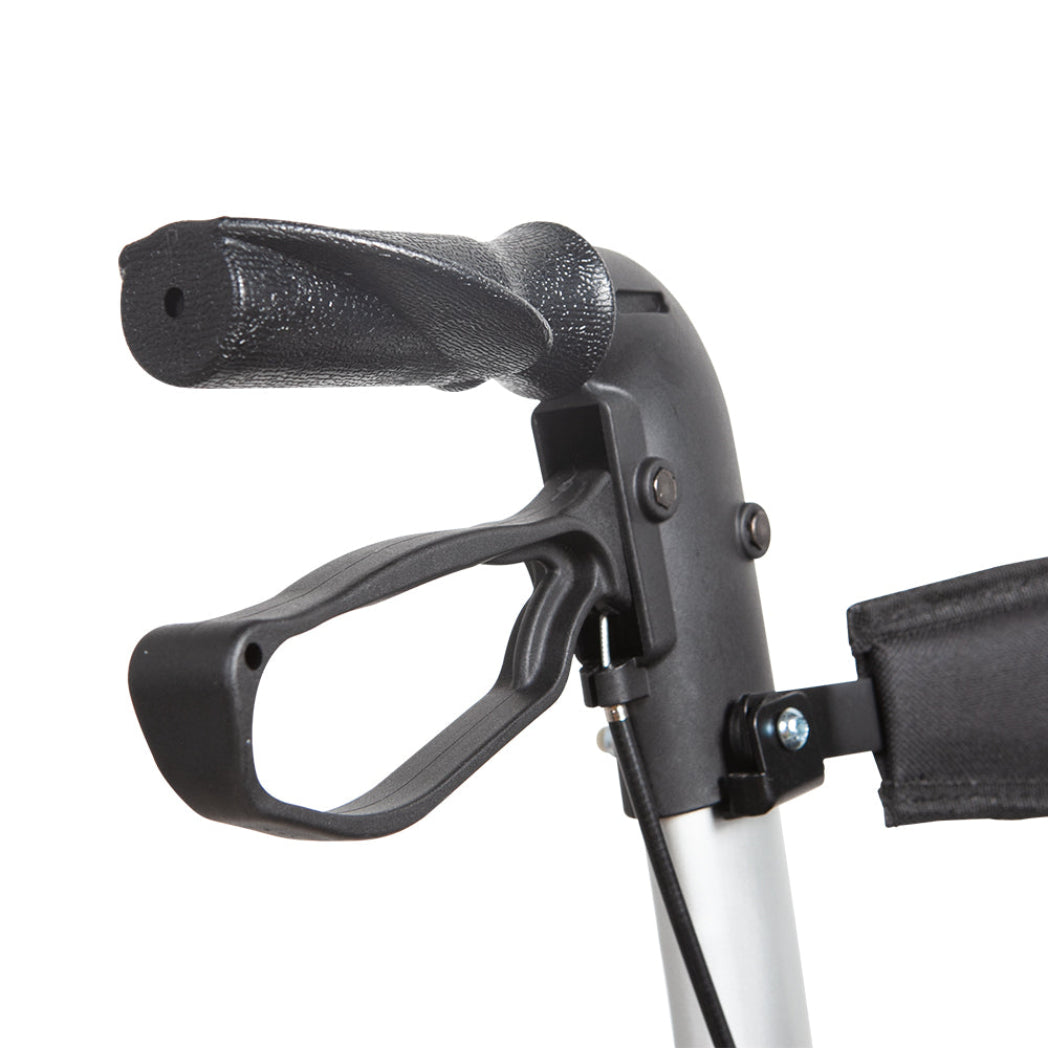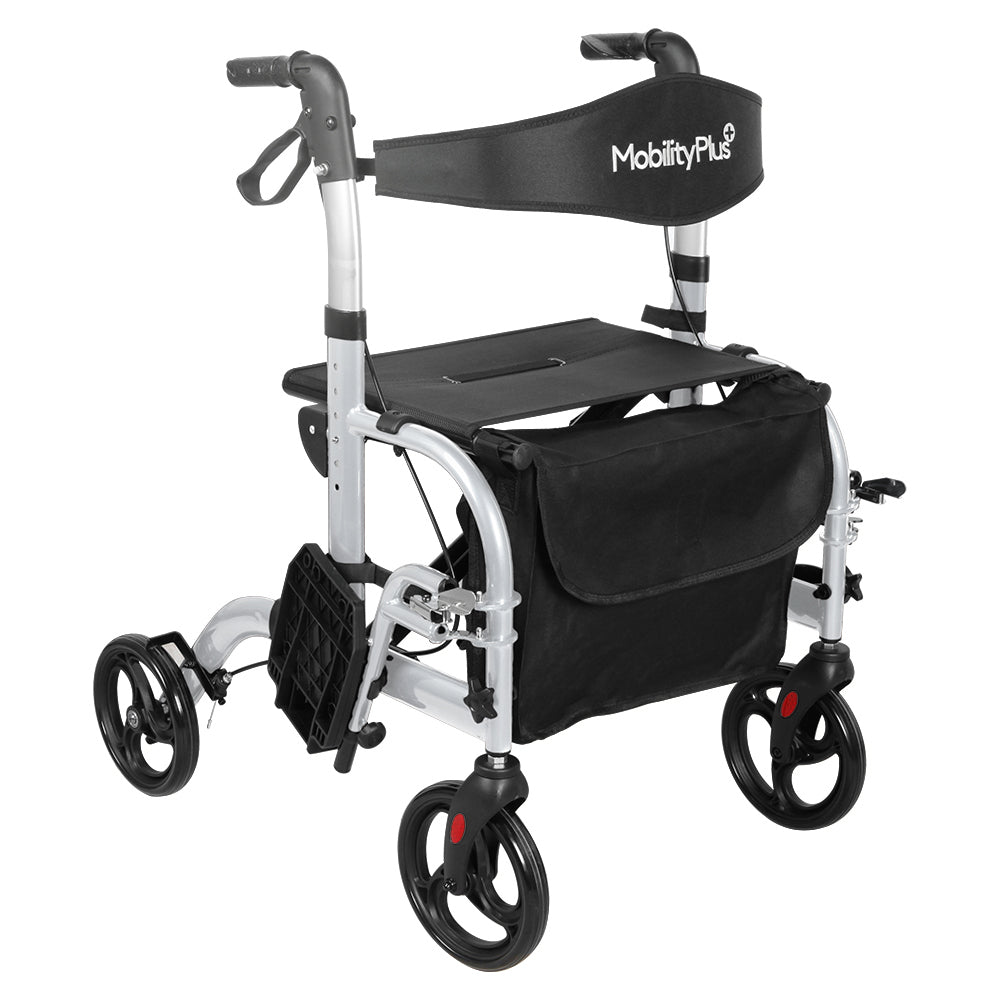 MobilityPlus+ Hybrid Duo 2-in-1 Rollator and Transit Wheelchair
£119.99
This is the VAT exempt price
VAT RELIEF?
If you're seeing a price 'with VAT relief', then this product qualifies as VAT exempt. Just enter the details of your disability or long-term illness/medical condition (or those of the person you are buying for) at the checkout and we'll apply the discount. If you have a long-term illness or are disabled, you don't have to pay VAT on certain goods and services that you buy in the UK. In general the equipment covered by this scheme are things that are of practical help to you because of your illness or disability. For more information on VAT Relief, click here or we can assist you further over the phone 01992 610 434.
Lightweight Aluminium Frame
Detachable Storage Bag
Easy Folding Design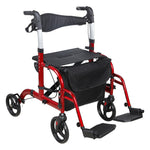 MobilityPlus+ Hybrid Duo 2-in-1 Rollator and Transit Wheelchair
£119.99
Make 3 payments of £39.99 with
This multi-use mobility aid is the perfect travel companion for day-to-day living! Primarily used as a folding rollator, it can be cleverly converted into a transit wheelchair by simply flipping the backrest over and swinging the footrests into place.
The Hybrid Duo is easy to manoeuvre and folds width ways into a compact package making it ideal for transportation and storage. The removable front and rear wheels combine with detachable footrests to allow you to lift into a car boot with ease. The footrests can be moved out of the way by simply clipping them into the frame, allowing you to bring them along with you at all times.  
The wheels are lined with a thick rubber which offers a smooth ride on flatter surfaces and absorbs shock over bumpier terrain. There are also rear steppers to enable safe and easy curb-climbing ability. 
The soft ergonomically shaped rubber (non-slip) hand grips and braking handles are easily height adjustable and provide the user or a carer with maximum comfort whilst walking or pushing. Fitted with easy-to-operate, lockable cable brakes that provide optimum safety and control.
The MobilityPlus+ Hybrid Duo features a comfortable mesh seat and sturdy backrest for use as a rollator or transit wheelchair. 
A detachable storage bag is included.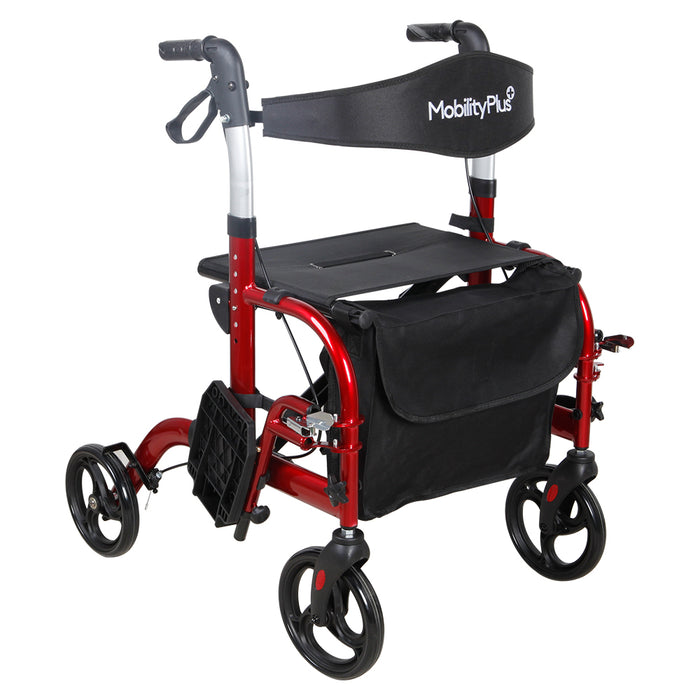 Best Features
Transforms from mobility walker to transit wheelchair in seconds
Comprehensive 12 months Manufacturer's Warranty
Shop now. Pay in 3 instalments with Klarna
Free Express Shipping on all Mainland UK Orders over £40
We're Rated "Excellent" on Trustpilot