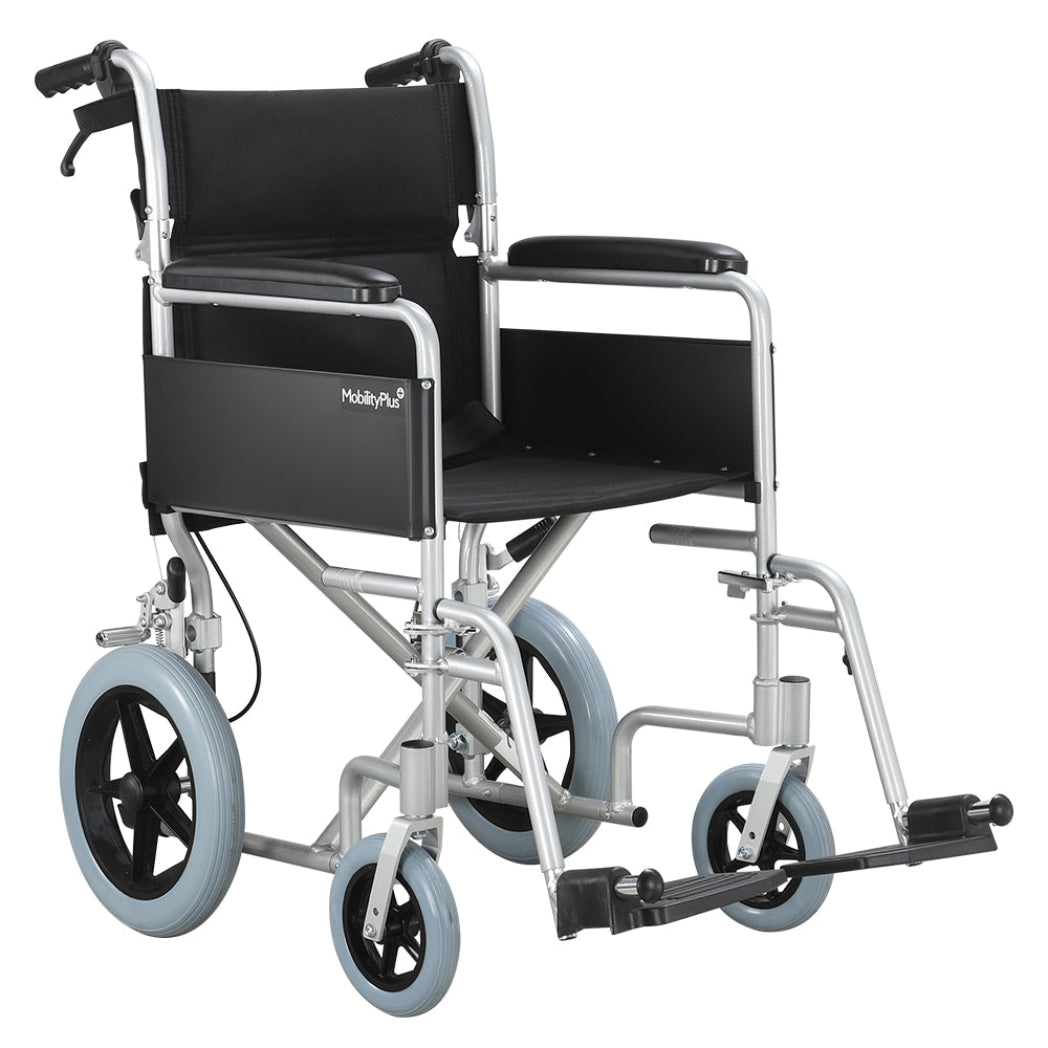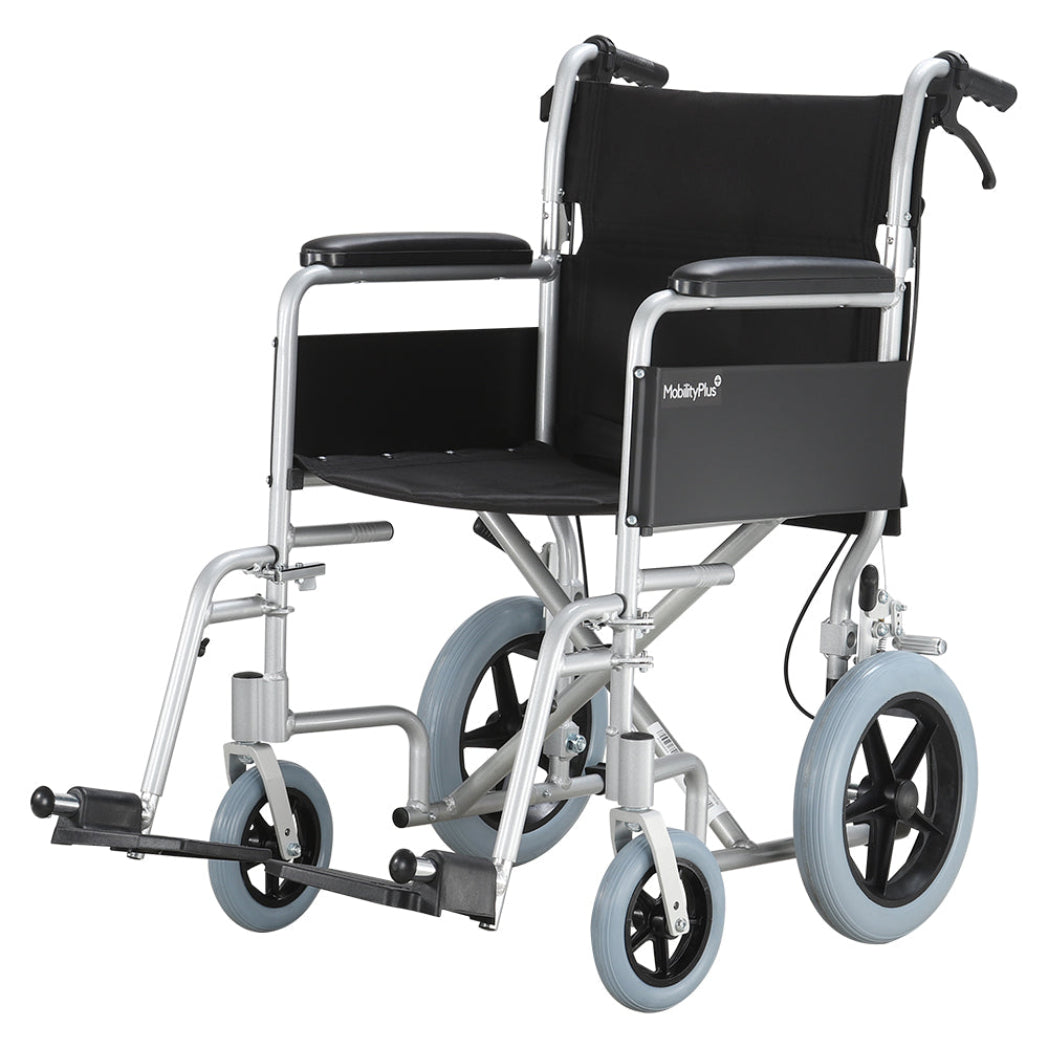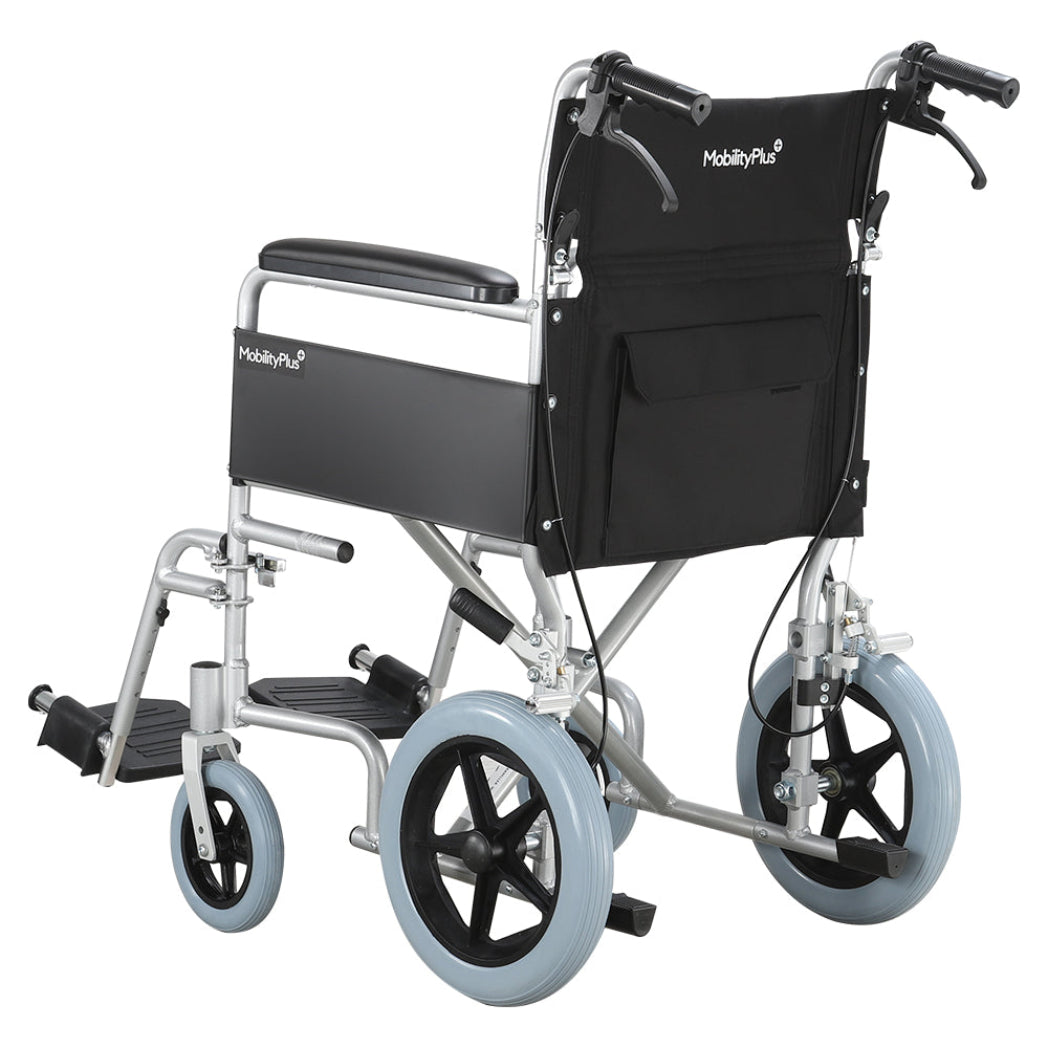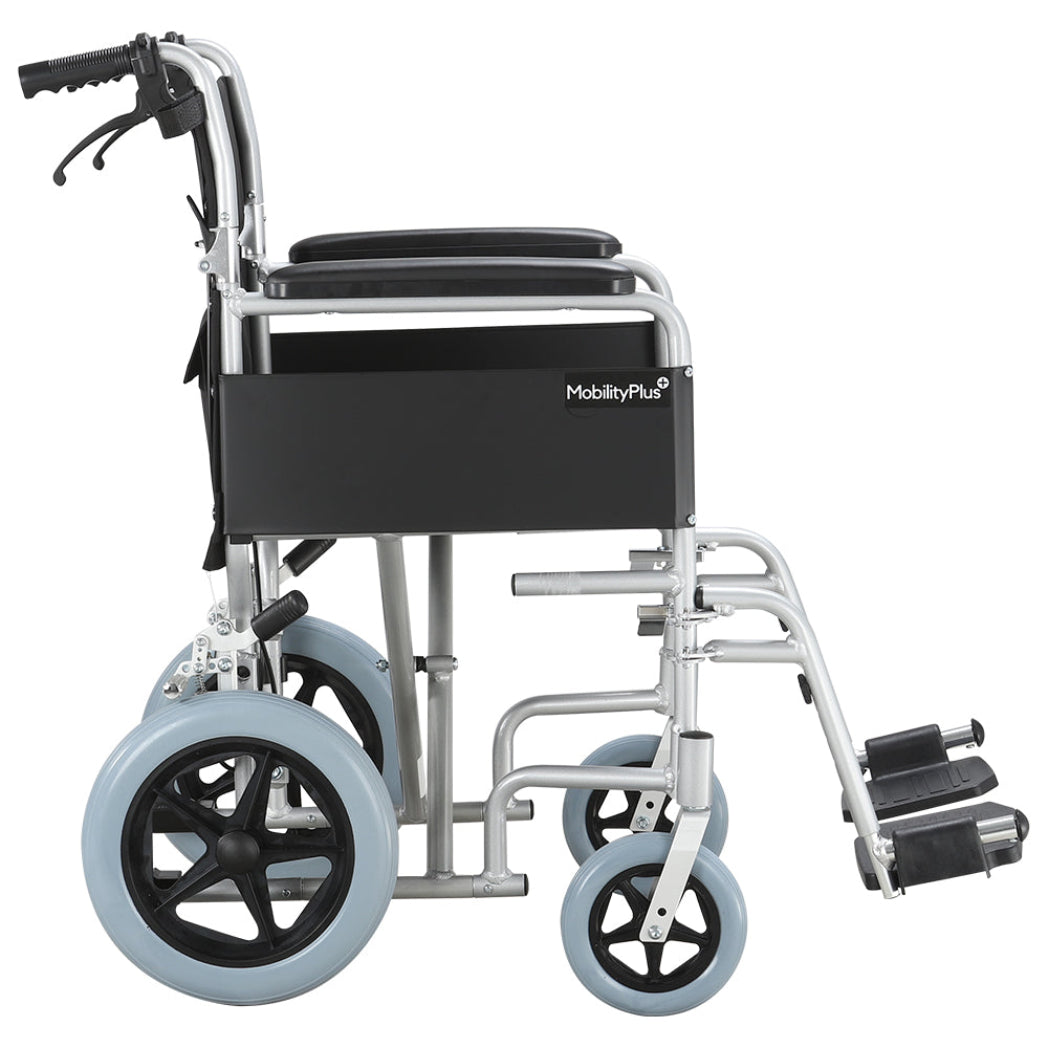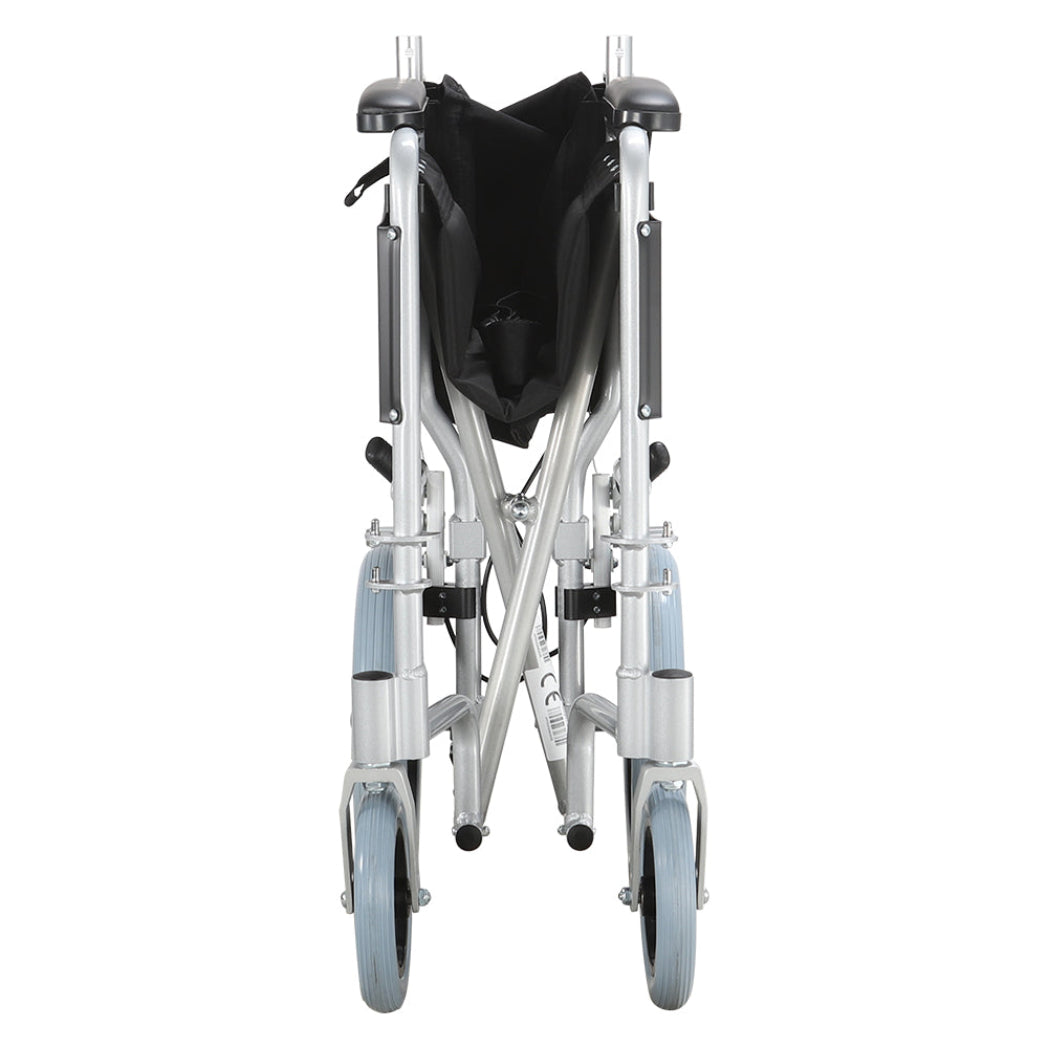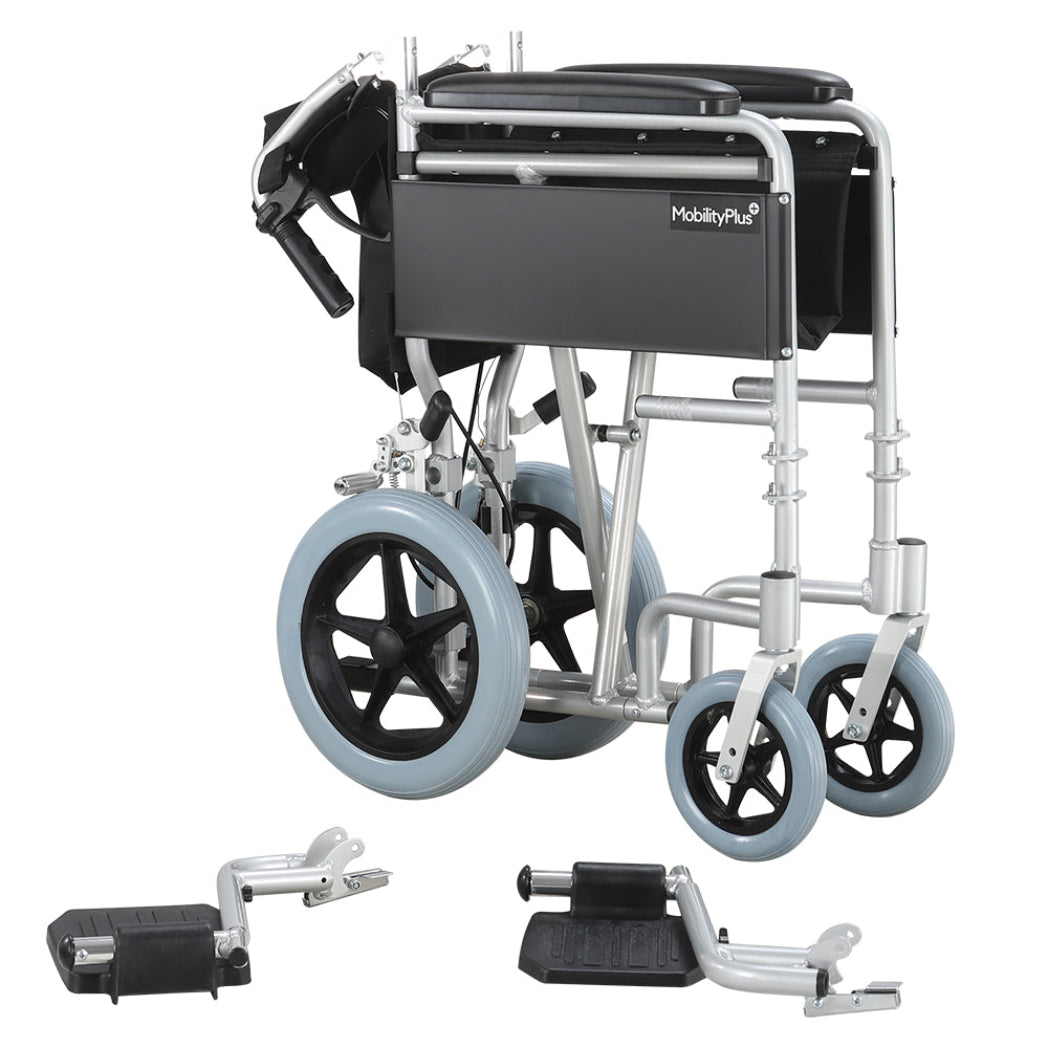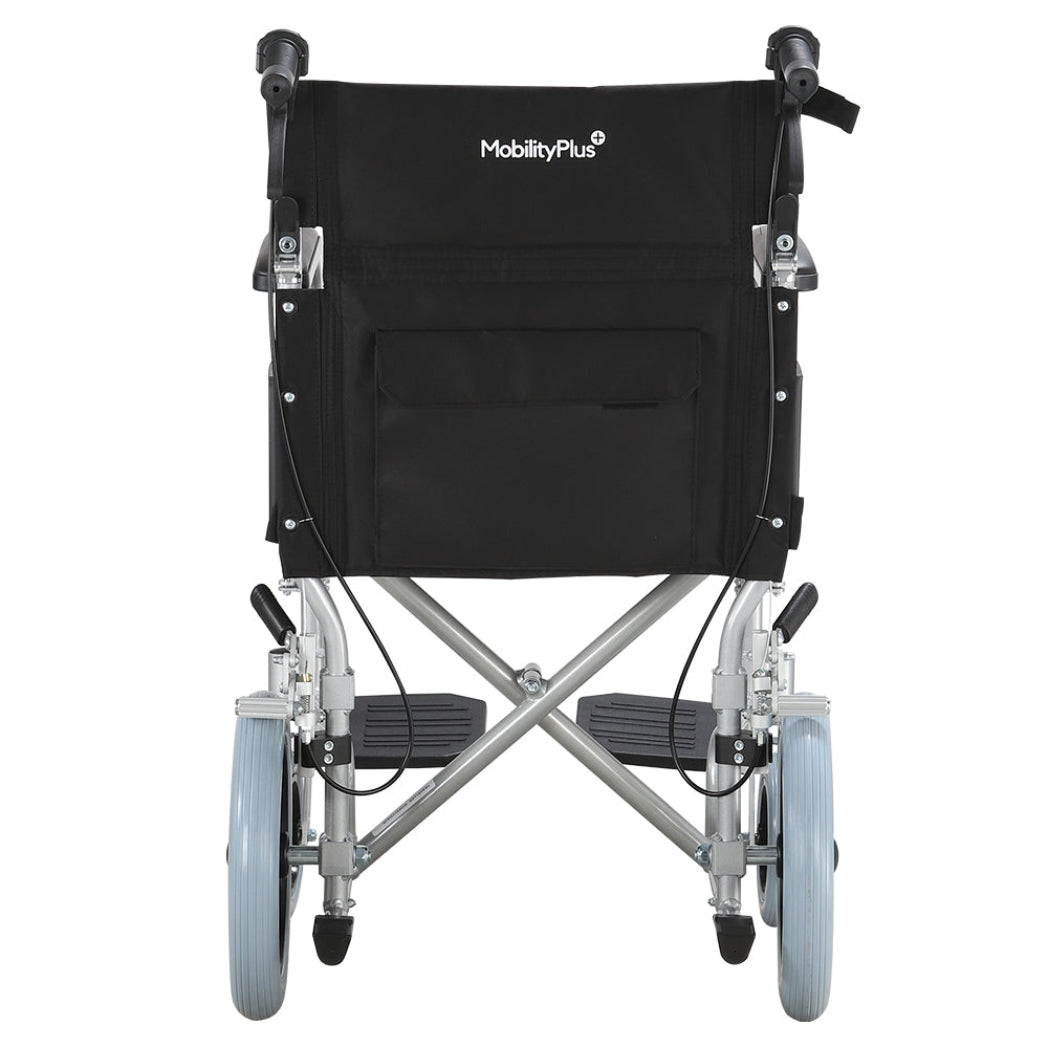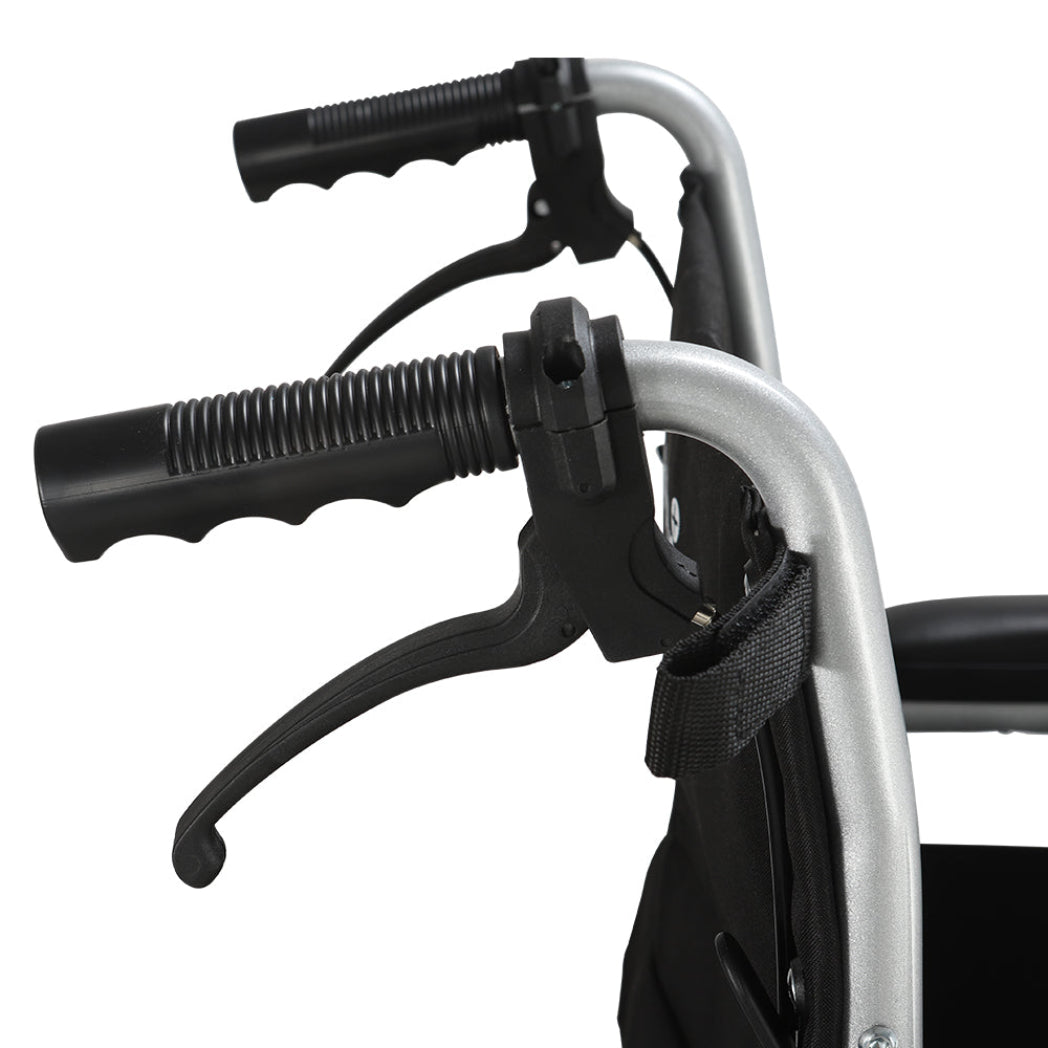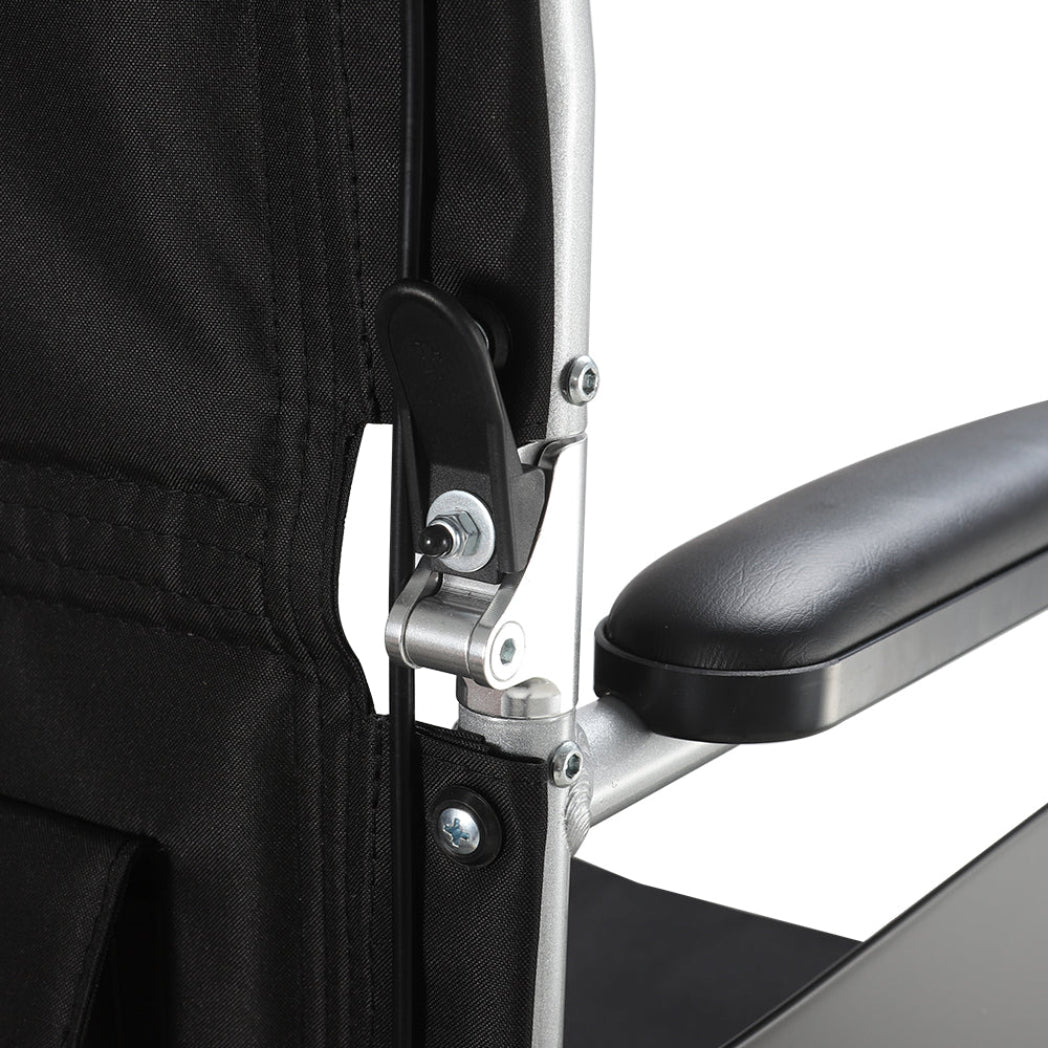 MobilityPlus+ Traveller Aluminium Transit Wheelchair
£129.99
This is the VAT exempt price
VAT RELIEF?
If you're seeing a price 'with VAT relief', then this product qualifies as VAT exempt. Just enter the details of your disability or long-term illness/medical condition (or those of the person you are buying for) at the checkout and we'll apply the discount. If you have a long-term illness or are disabled, you don't have to pay VAT on certain goods and services that you buy in the UK. In general the equipment covered by this scheme are things that are of practical help to you because of your illness or disability. For more information on VAT Relief, click here or we can assist you further over the phone 01992 610 434.
MobilityPlus+ Traveller Aluminium Transit Wheelchair
£129.99
Make 3 payments of £43.33 with
With its lightweight aluminium frame, the Traveller transit wheelchair has been designed for travel and transport with a carry weight of just 11kg. 

Cable brakes provide the attendant maximum control whilst pushing the wheelchair, allowing them to reduce the speed and stop the wheelchair safely and comfortably. Puncture-proof front and rear wheels allow for excellent manoeuvrability in tight spaces, and the 12.5-inch rear tyres offer increased stability.
Its quick-folding design means you can take the wheelchair wherever you want to go. In seconds the wheelchair folds into a compact package making it perfect for storing, transporting and travelling. Its half-folding backrest ensures it will go into any car boot. 
The Traveller wheelchair has a spacious 18-inch seat along with comfortable padded armrests - making it ideal for longer outings. The soft nylon upholstery is easy to clean and virtually maintenance-free. 
Swing away footrests makes it safe and easy to sit and stand when getting in and out of the wheelchair. An integrated lap-belt ensures user safety and there are rear stepper tubes provided to allow the attendant to climb kerbs and other obstacles safely.
Comprehensive 12 months Manufacturer's Warranty
Shop now. Pay in 3 instalments with Klarna
Free Express Shipping on all Mainland UK Orders over £40
We're Rated "Excellent" on Trustpilot