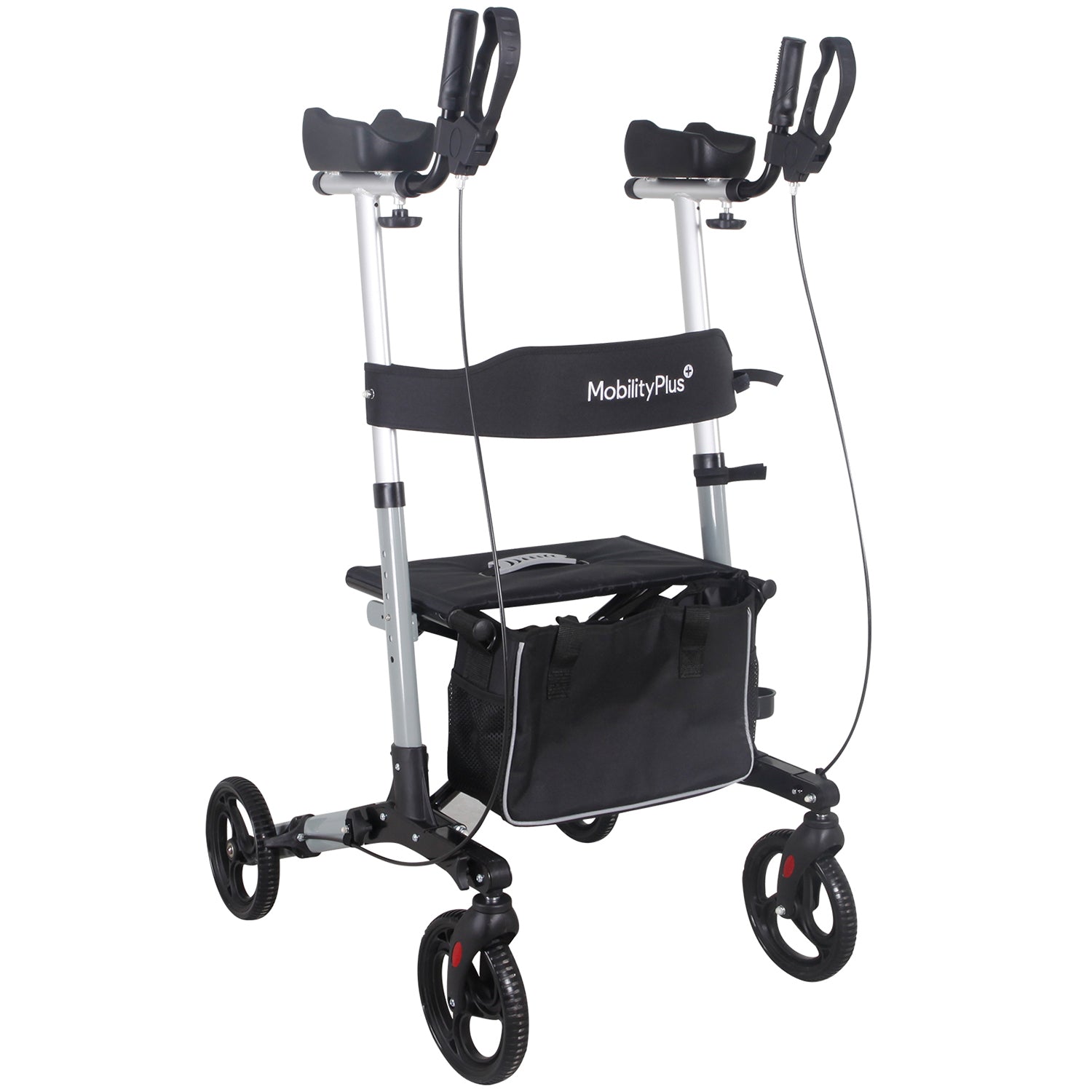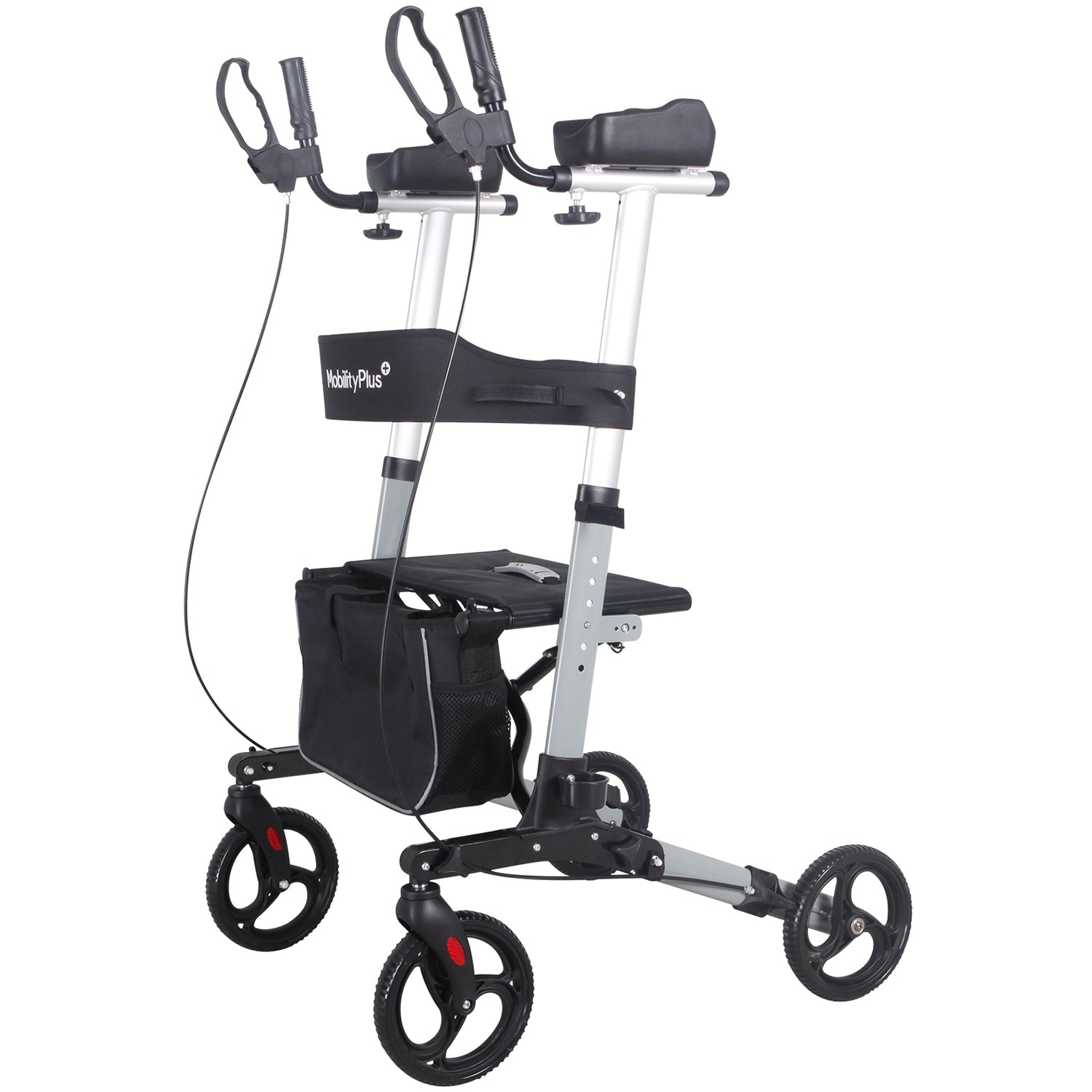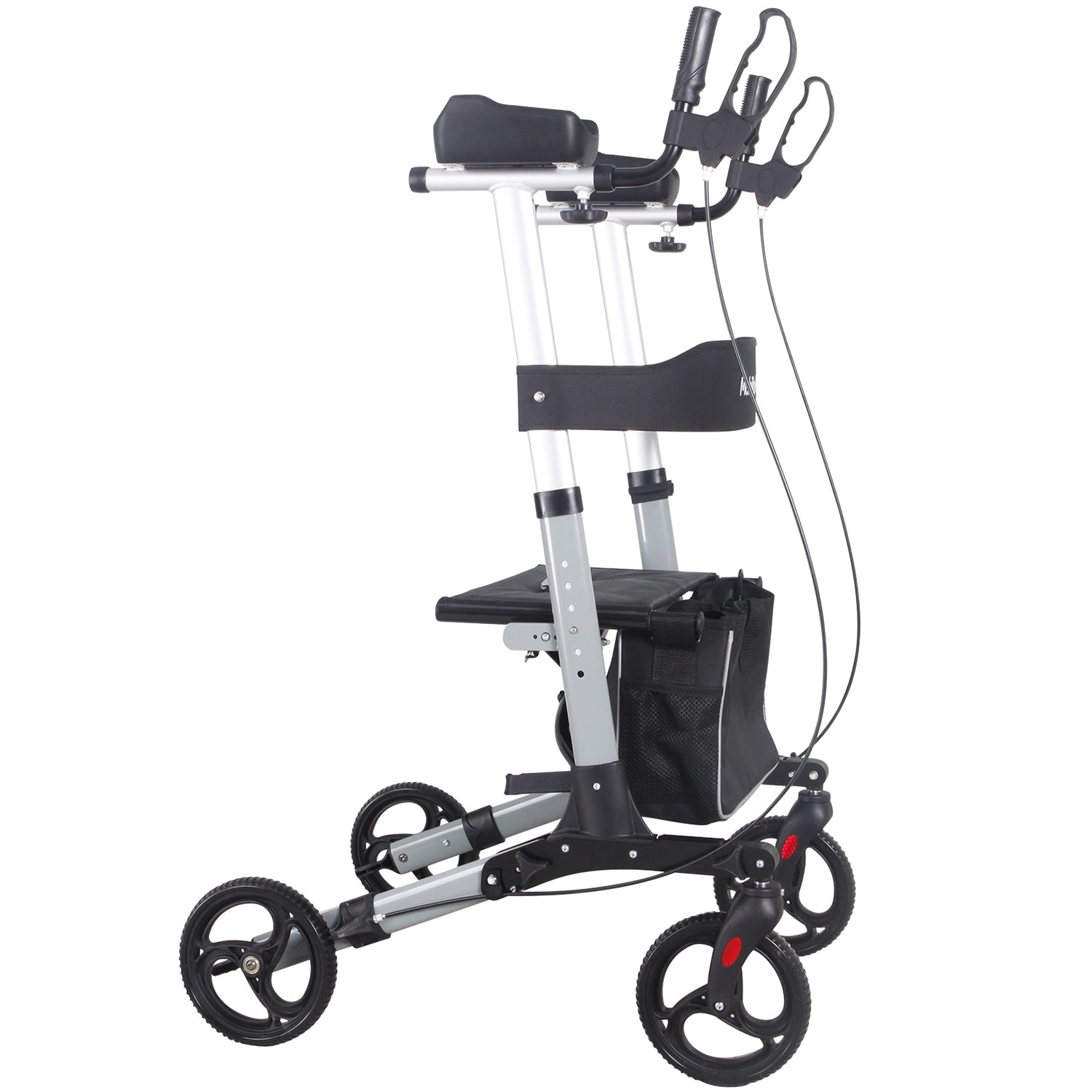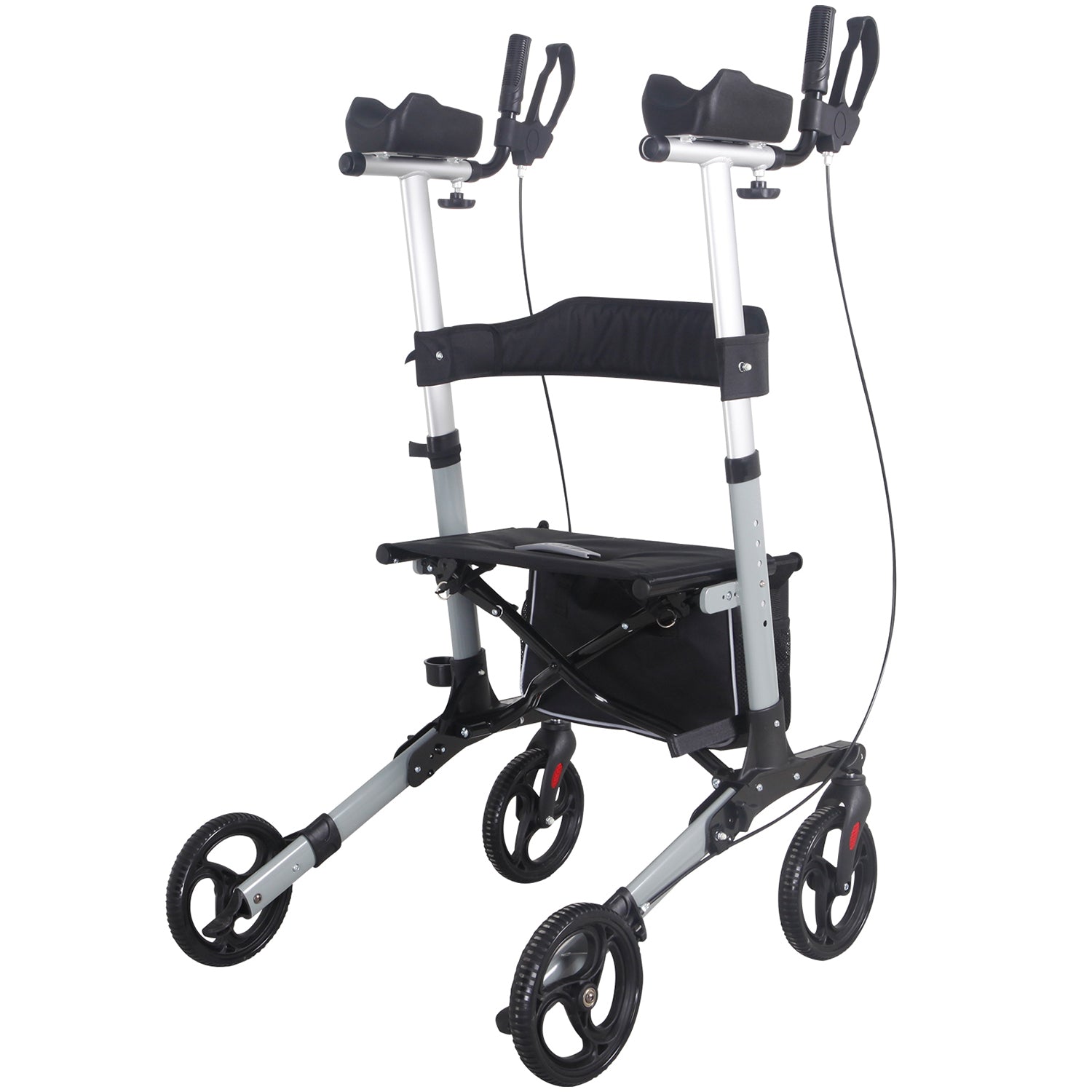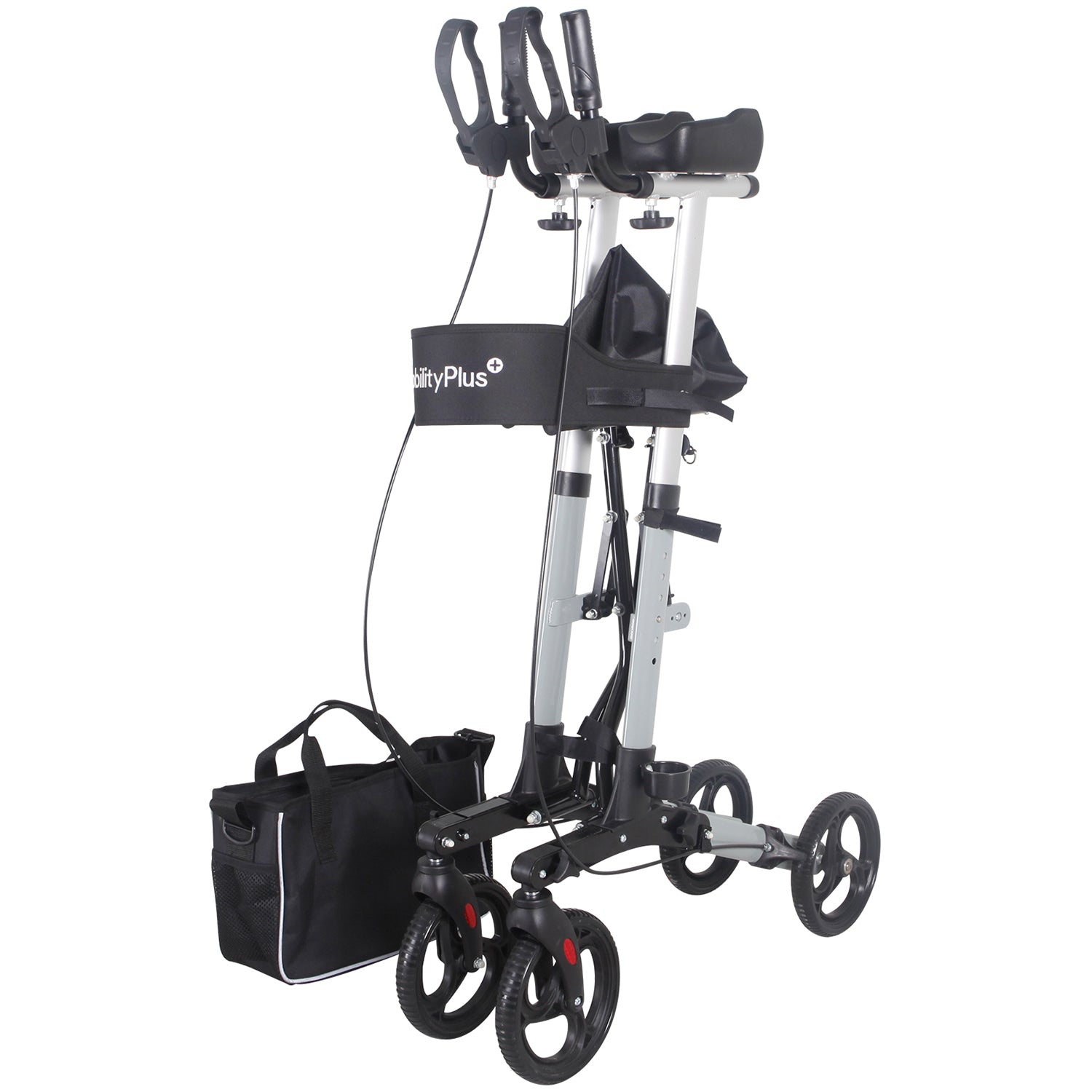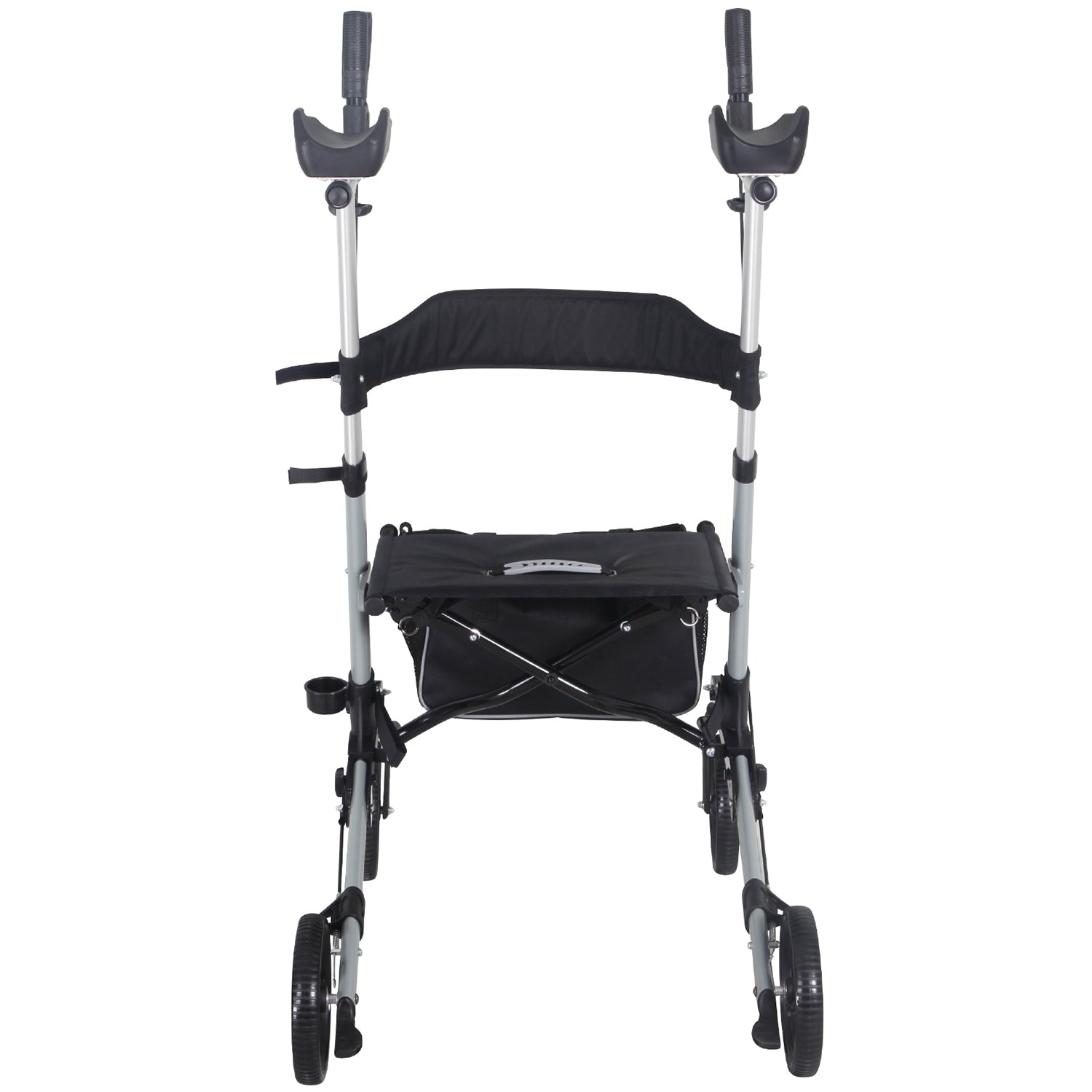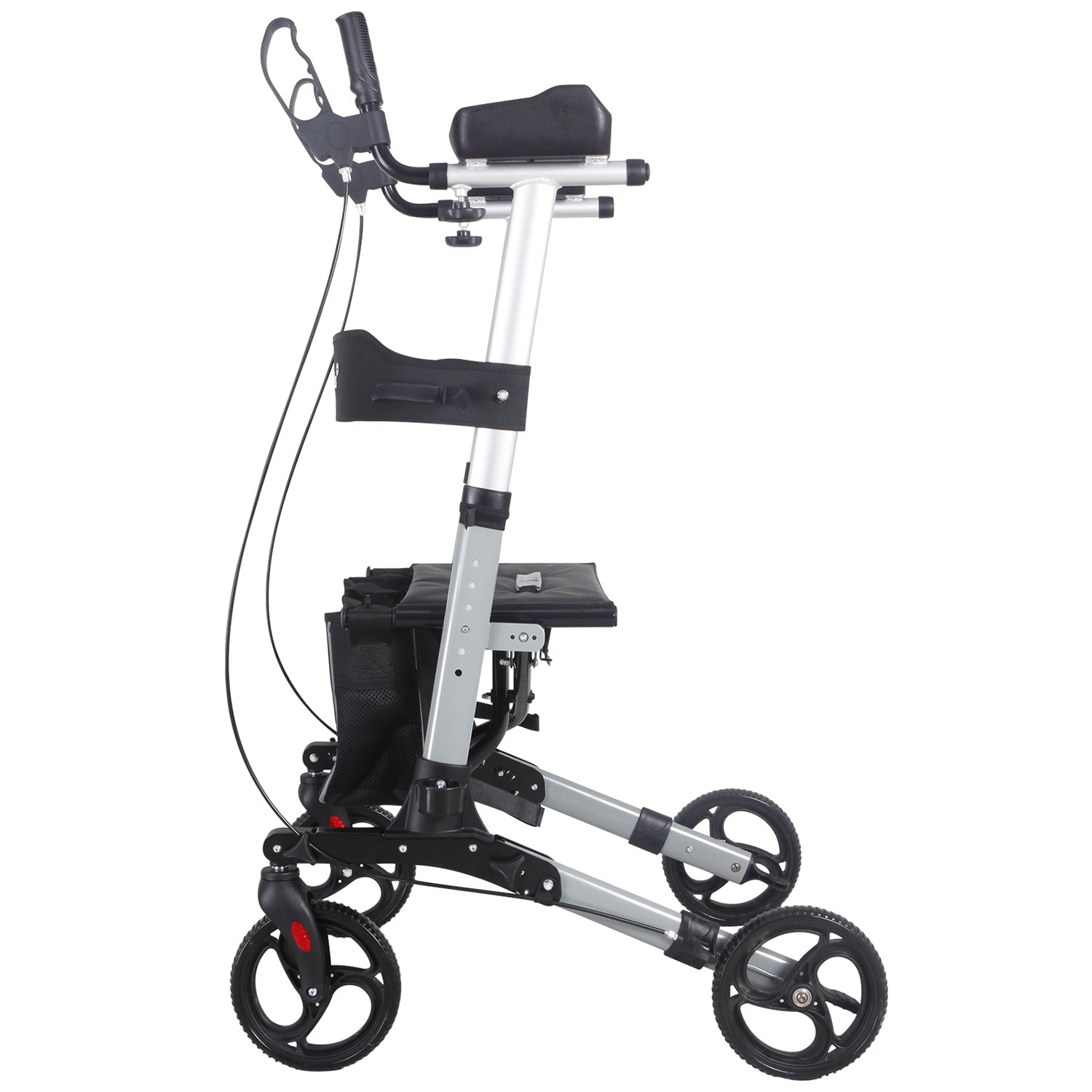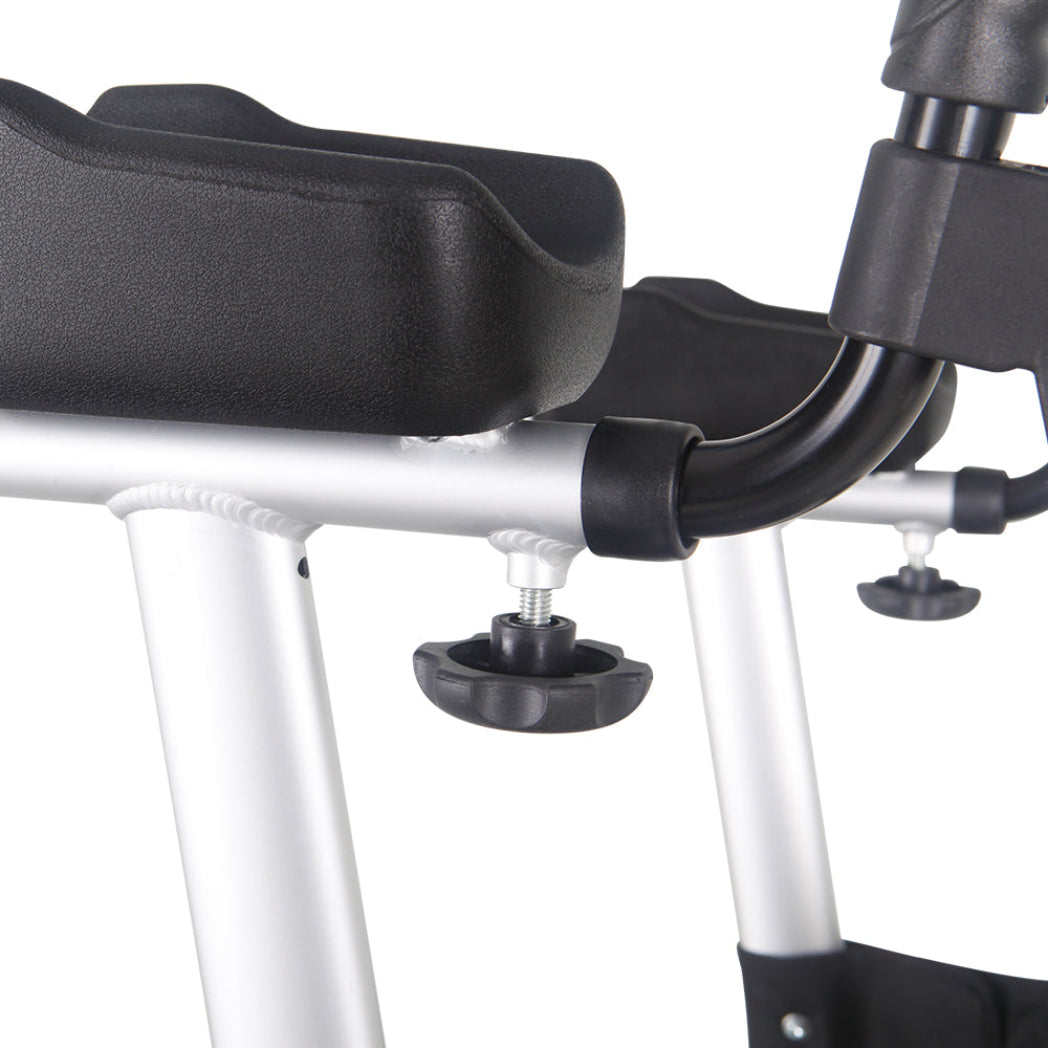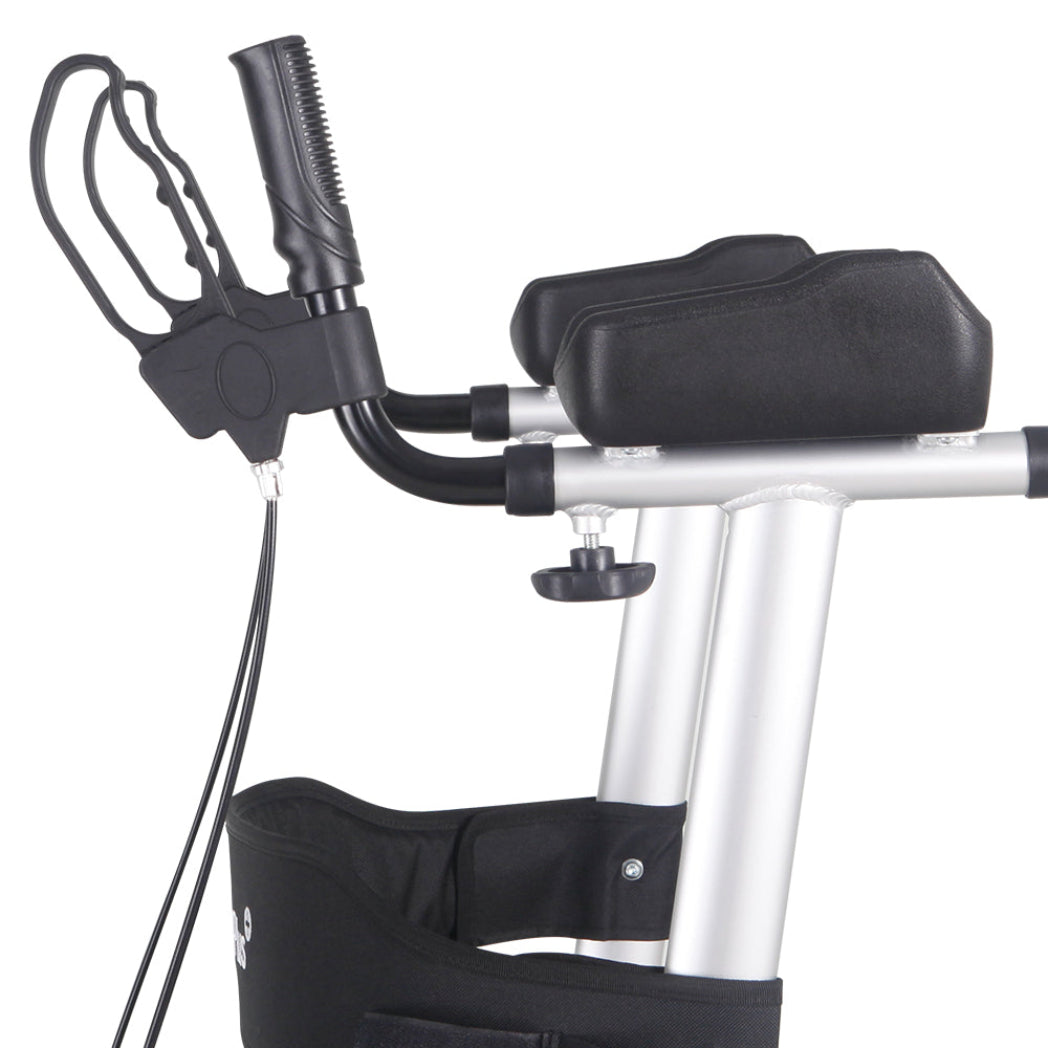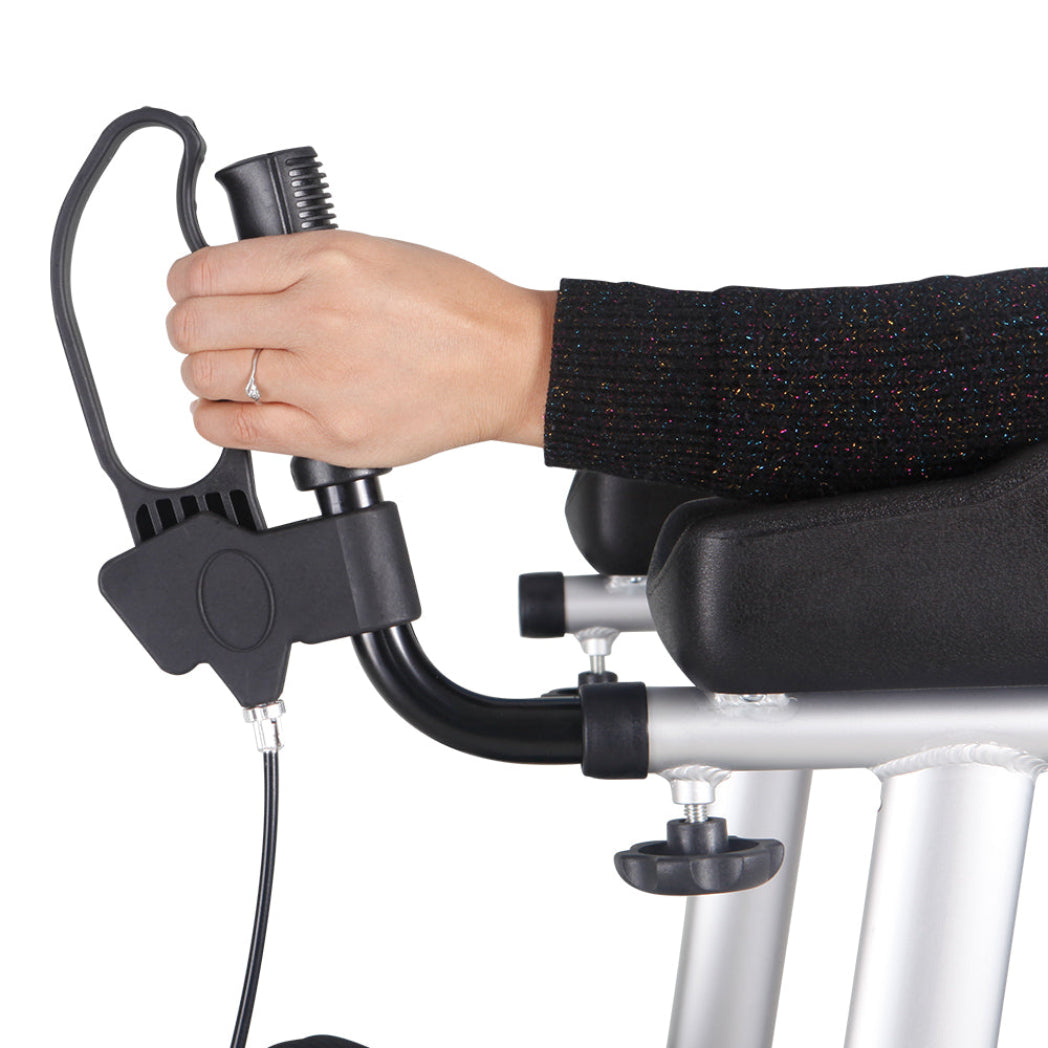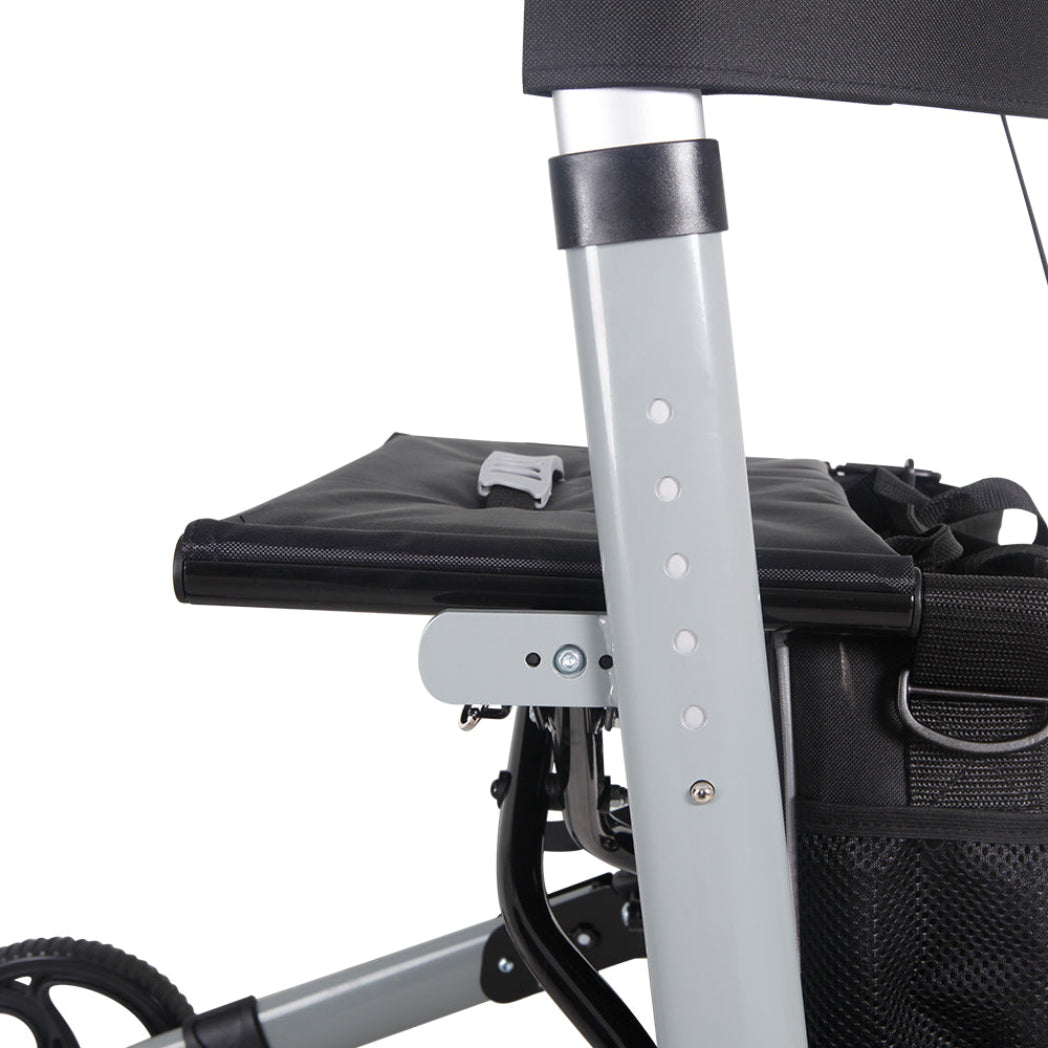 MobilityPlus+ Upright Rollator with Forearm Support
£154.99
This is the VAT exempt price
VAT RELIEF?
If you're seeing a price 'with VAT relief', then this product qualifies as VAT exempt. Just enter the details of your disability or long-term illness/medical condition (or those of the person you are buying for) at the checkout and we'll apply the discount. If you have a long-term illness or are disabled, you don't have to pay VAT on certain goods and services that you buy in the UK. In general the equipment covered by this scheme are things that are of practical help to you because of your illness or disability. For more information on VAT Relief, click here or we can assist you further over the phone 01992 610 434.
Lightweight Aluminium Frame
Detachable Storage Bag
Easy Folding Design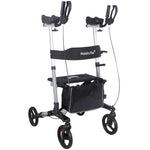 MobilityPlus+ Upright Rollator with Forearm Support
£154.99
Make 3 payments of £51.66 with
Stand upright with the MobilityPlus+ Upright Rollator - no more uncomfortable hunching and bending! The upright walker features a new modern design with forearm supports to relieve stress on hands and wrists whilst maintaining a perfect posture.
The rollator is fitted with height-adjustable forearm supports for enhanced stability and comfort. The brakes and push handles are seamlessly integrated into the forearm supports for safe walking. The brakes and handles can also be easily adjusted closer or further away from the arm support which means it can be tailored to fit each individual perfectly. 
Incredibly easy to navigate and control, its lightweight frame and large wheels deliver excellent stability and manoeuvrability. The frame can be folded for storage and transportation, and the rollator features a fabric seat and backrest for use when the brakes are locked, which can be done by simply pulling the brake levers downwards. 
A detachable shopping bag is included.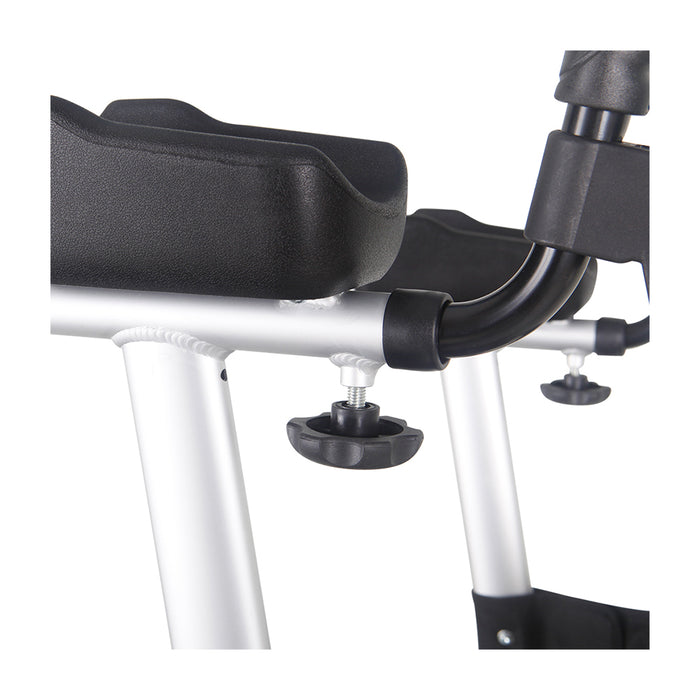 Best Features
Supportive Armrests and ergonomic handlebars
Our upright rollator features supportive armrests, providing you with additional stability and a place to rest your arms while walking.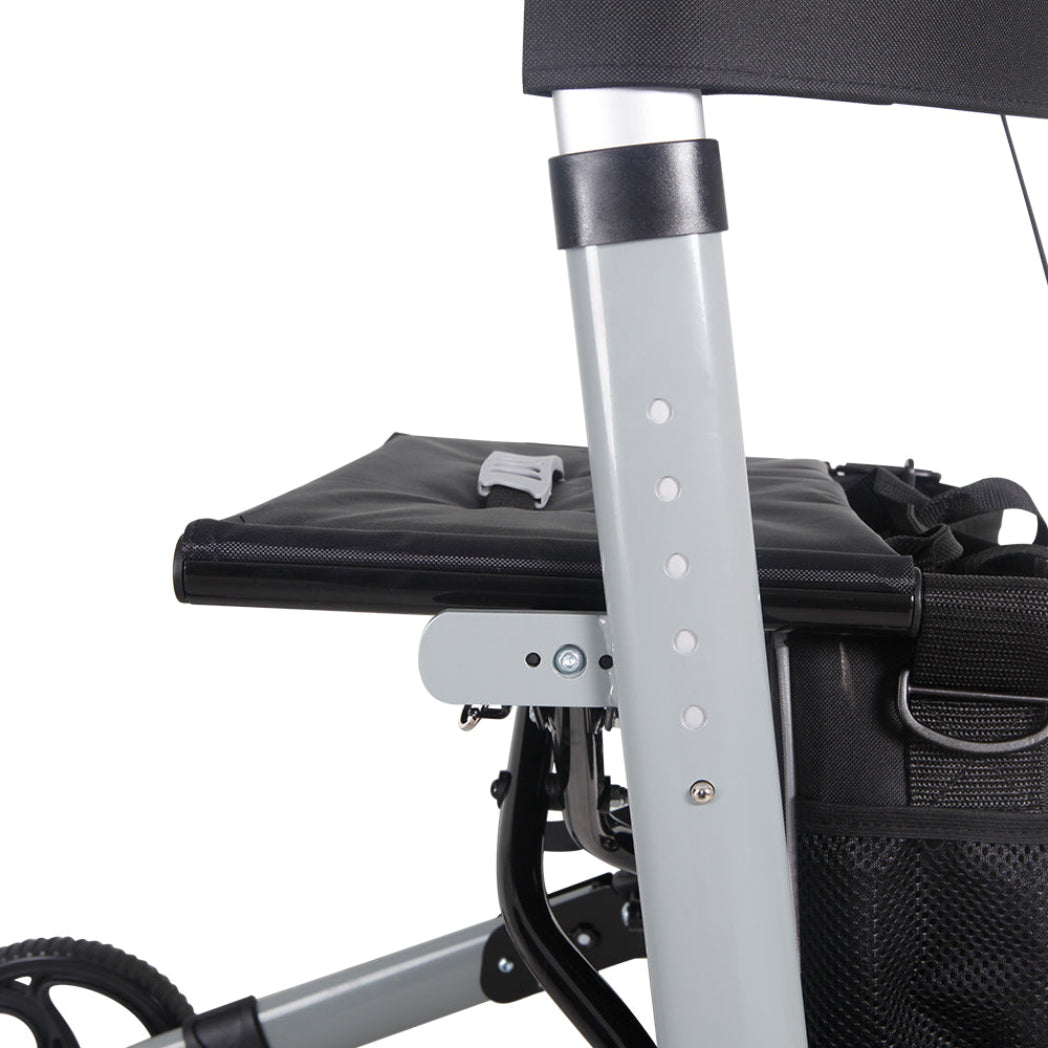 Height adjustable arm-pads ensures comfortable positioning
Height adjustable forearm supports ensure that you have the most supportive and comfortable positioning for your needs and measurements. With 6 different settings to chose from, you'll be sure to find a natural position to rest your arms in.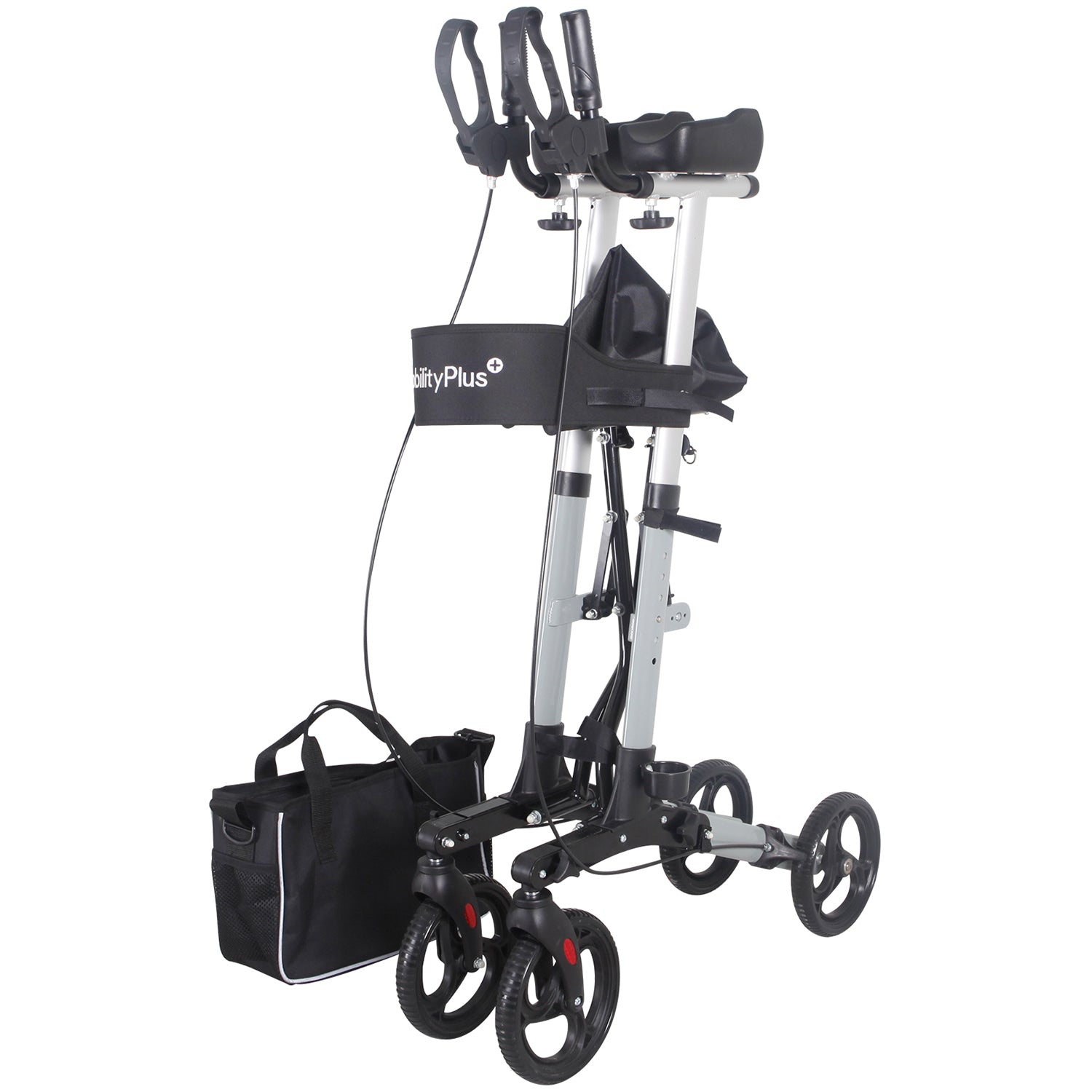 Compact folding design for easy storage and transportation
Our upright rollator is convenient for storage and transportation with its effortless folding mechanism. Simply fold the rollator in half to reduce the width for storage and fold the wheels up when required for transporting the rollator in a car boot or coach.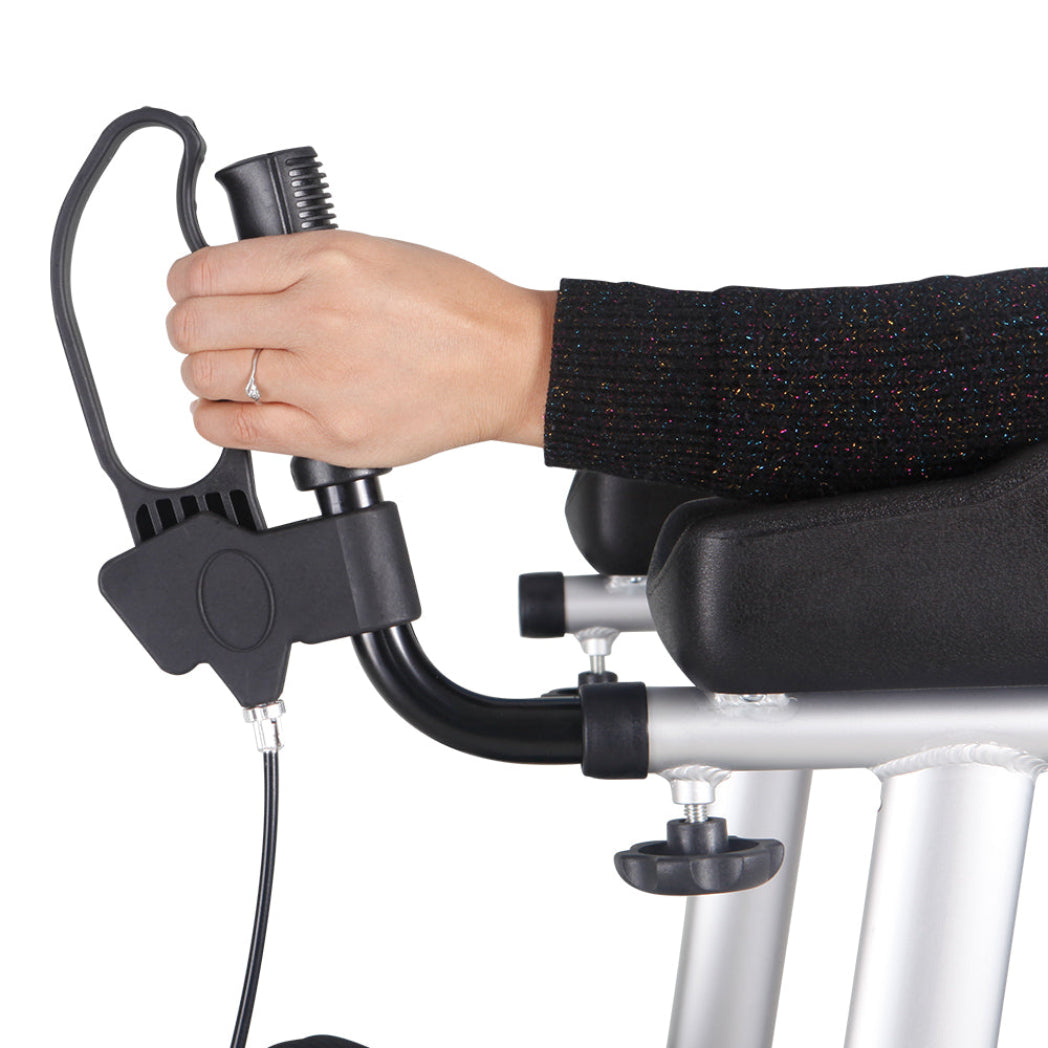 Improve posture and relieve pressure on your wrists, hands and back
The upright rollator boosts confidence and walking ease. Ideal for limited grip strength or upper body dexterity, thanks to forearm supports.
Comprehensive 12 months Manufacturer's Warranty
Shop now. Pay in 3 instalments with Klarna
Free Express Shipping on all Mainland UK Orders over £40
We're Rated "Excellent" on Trustpilot