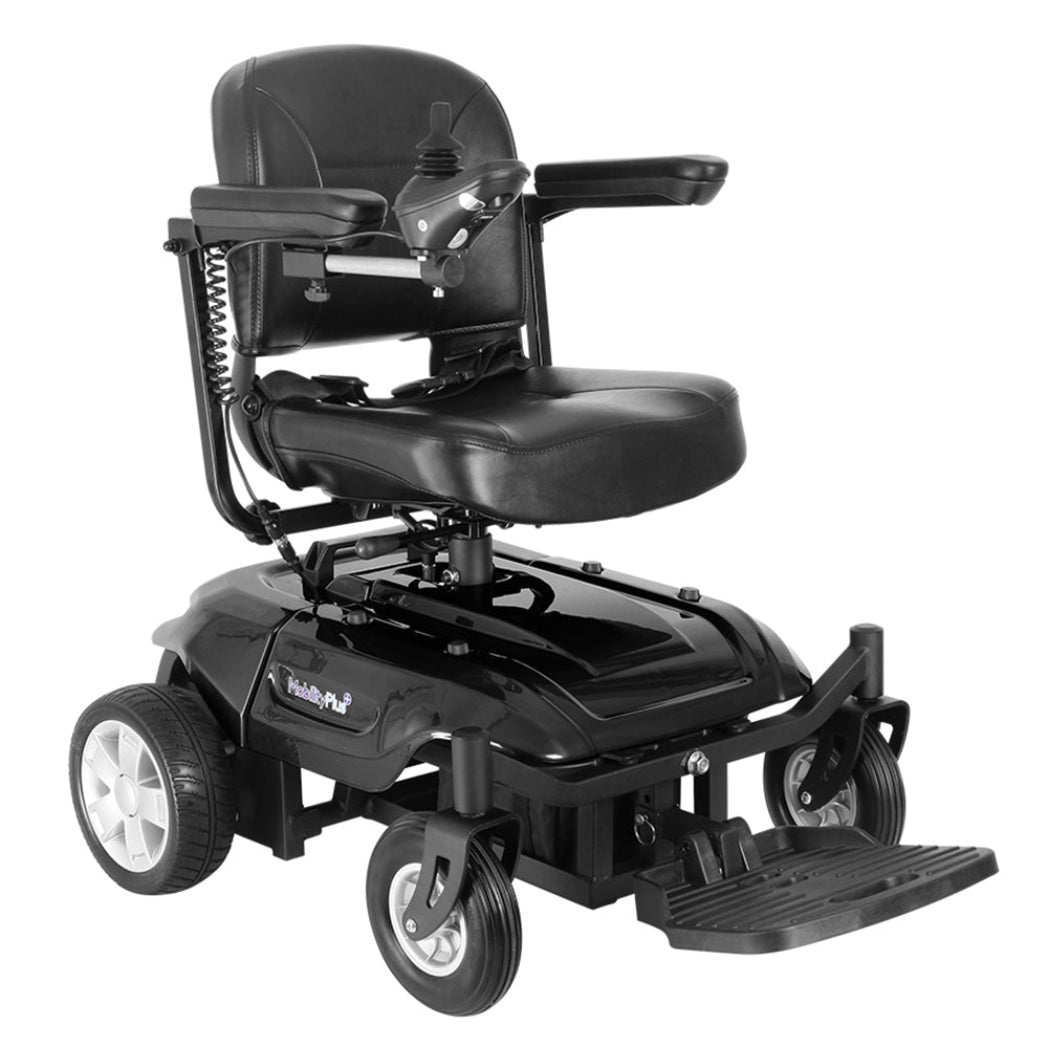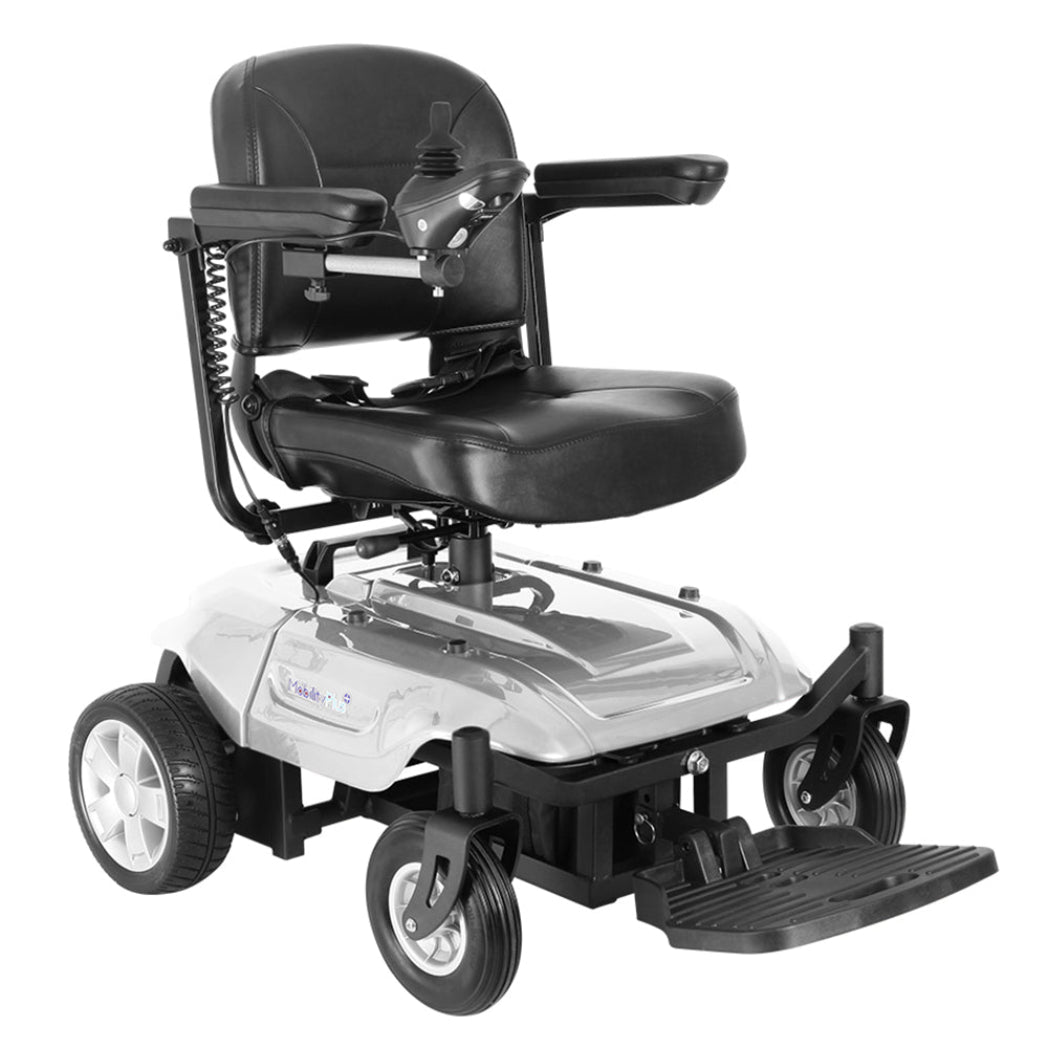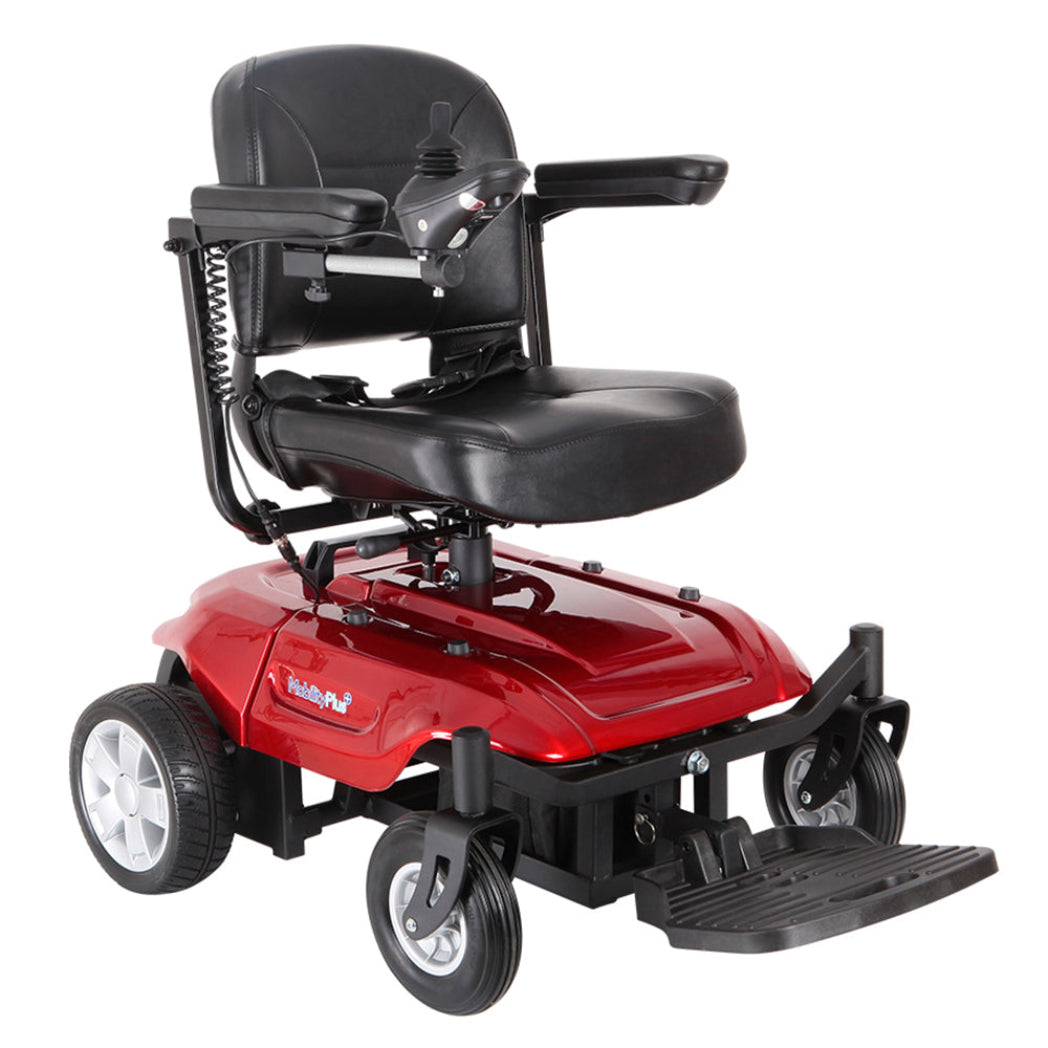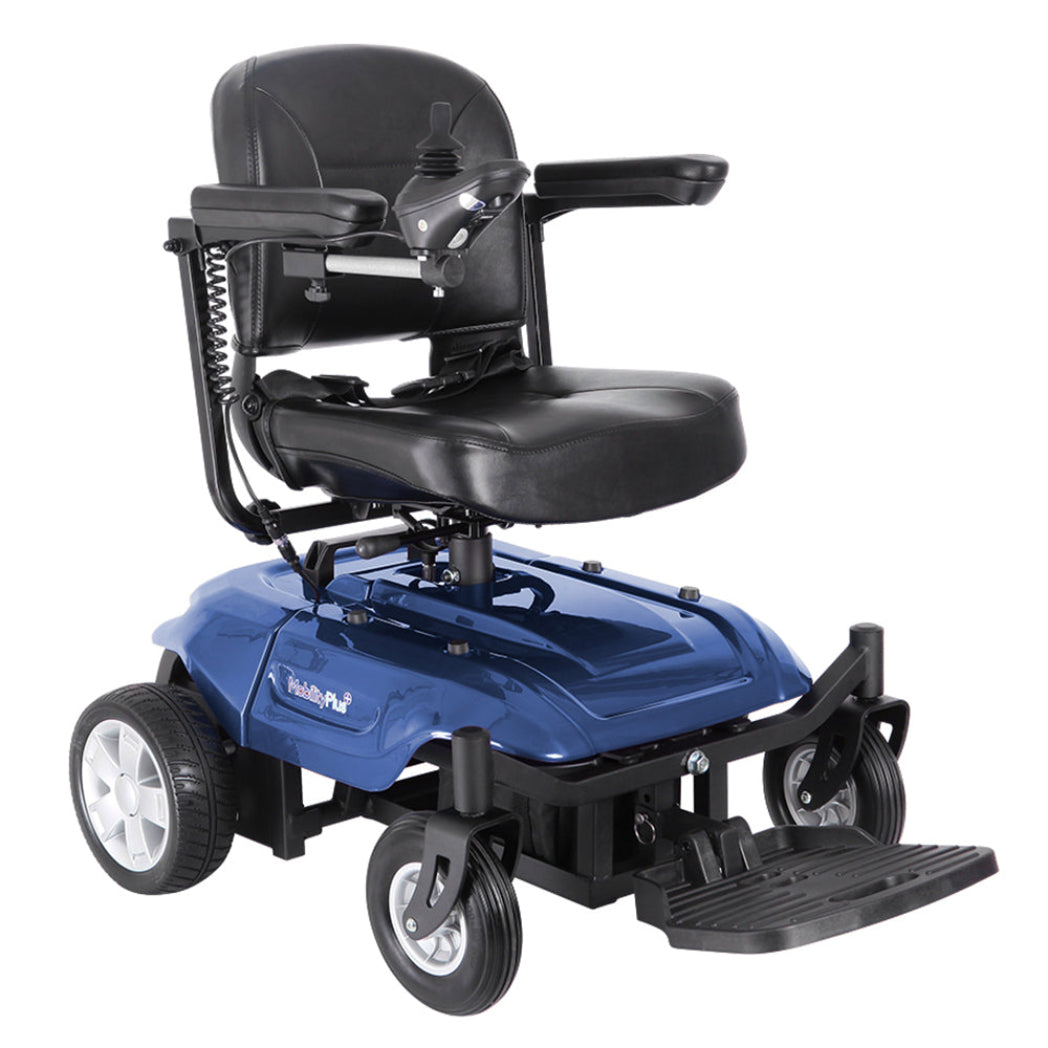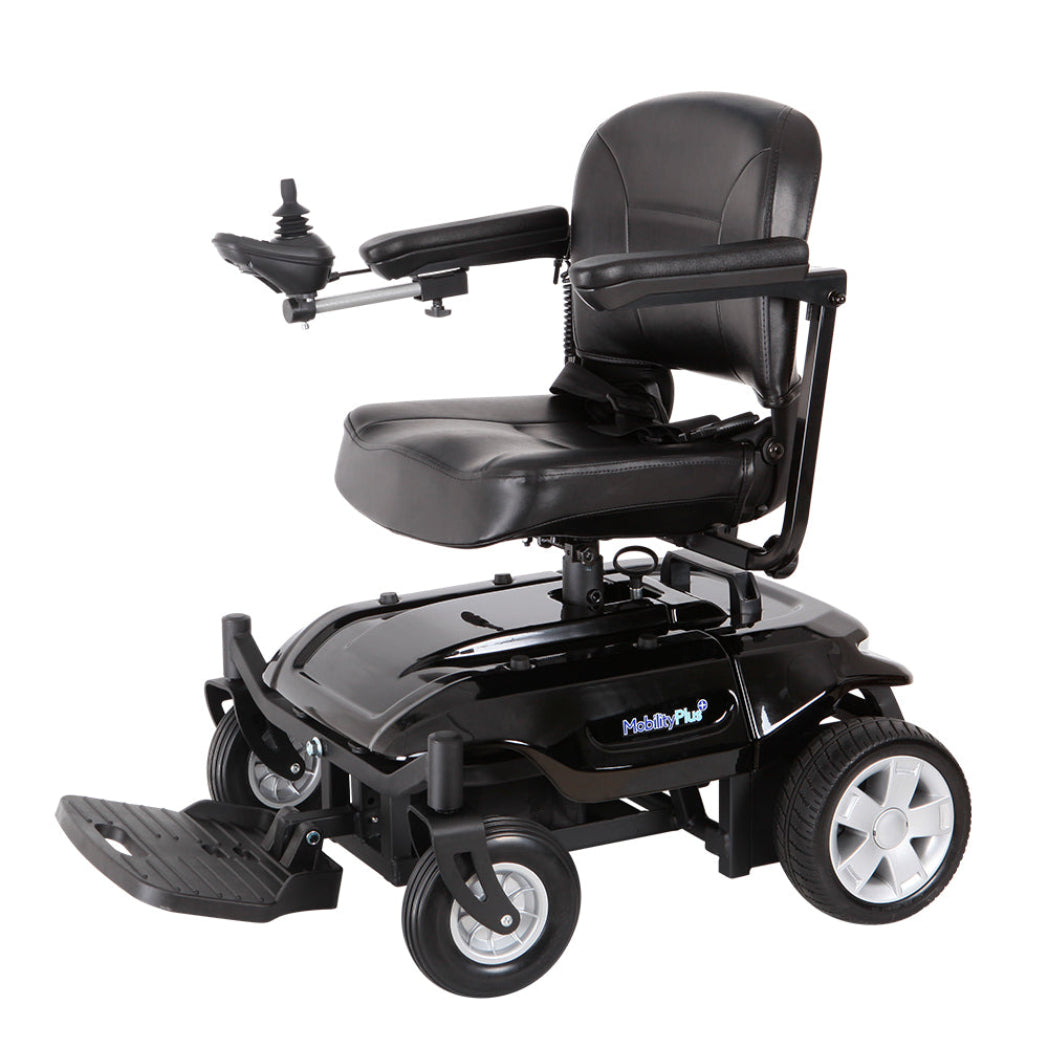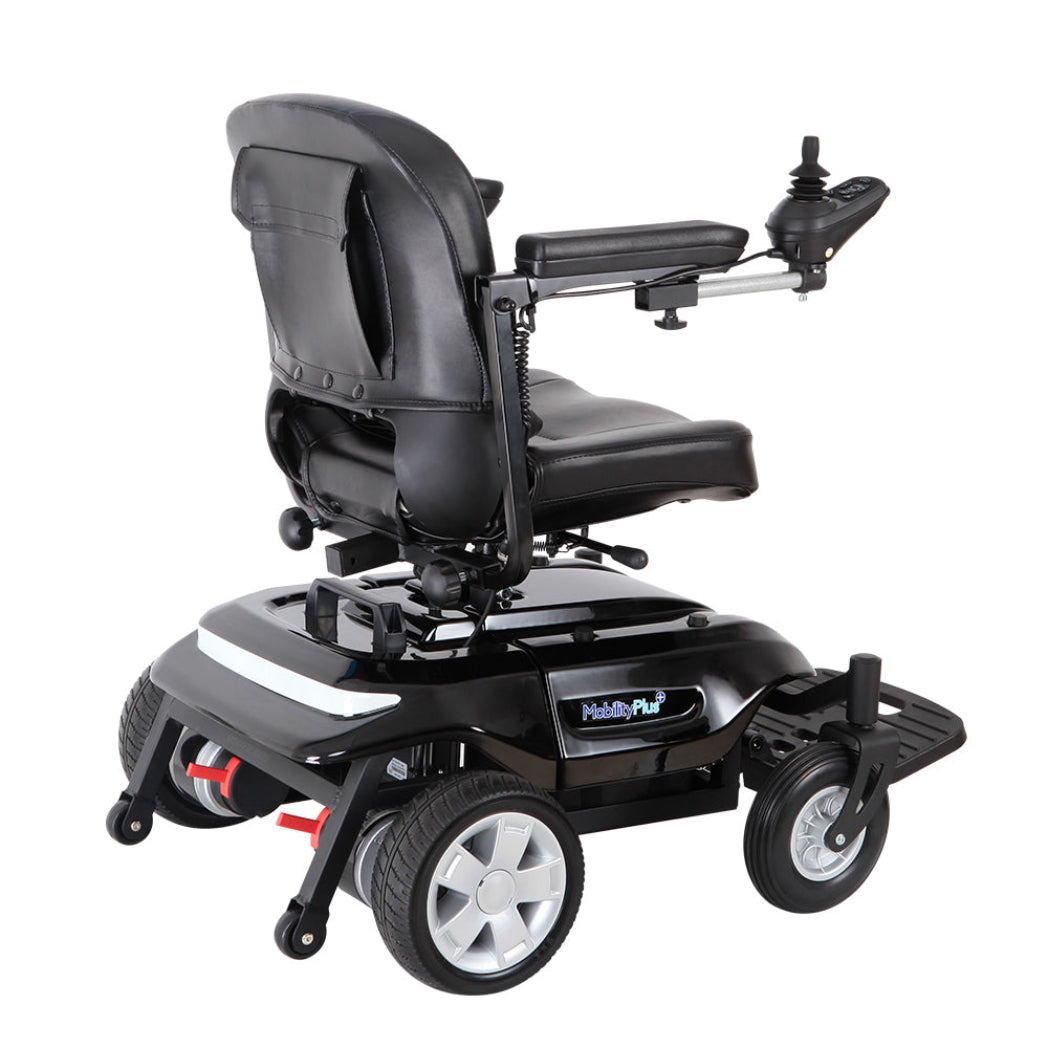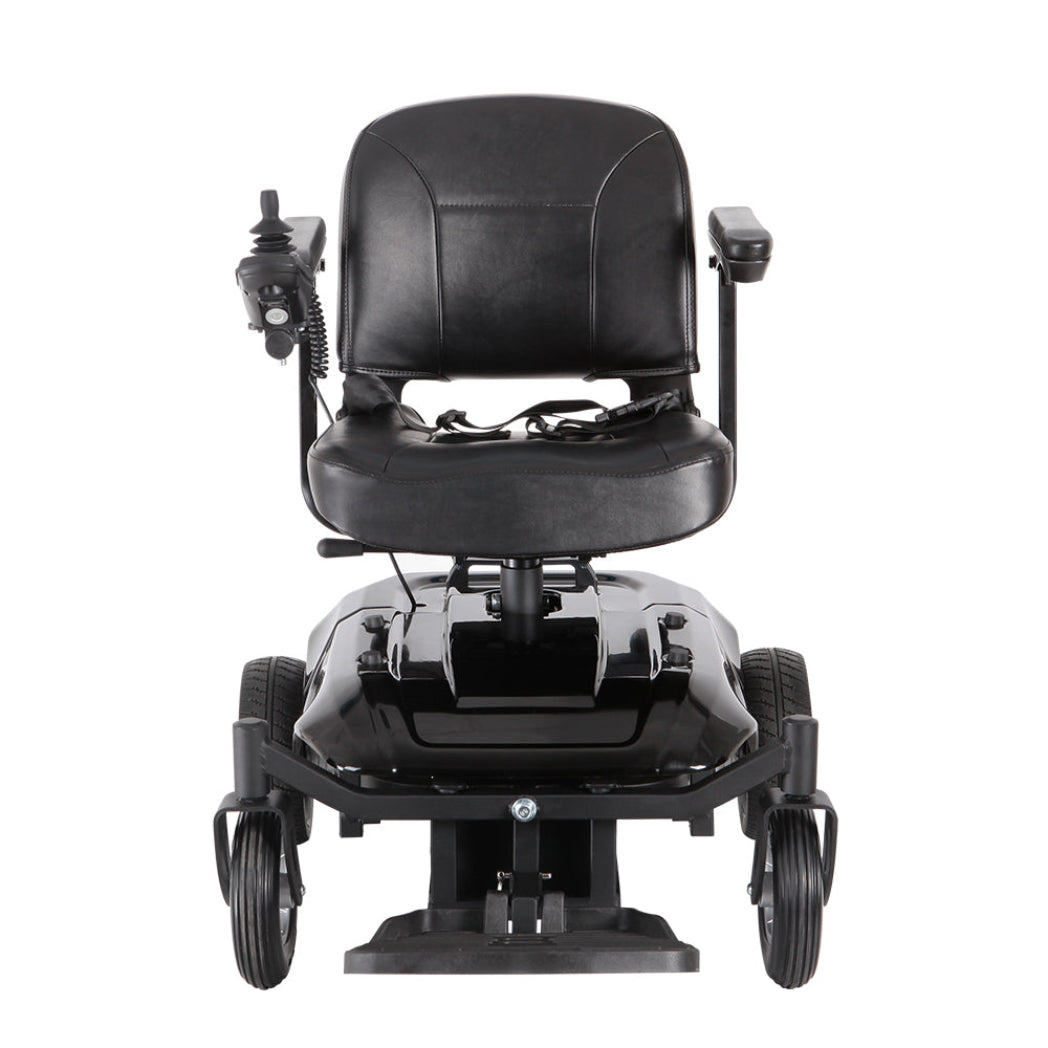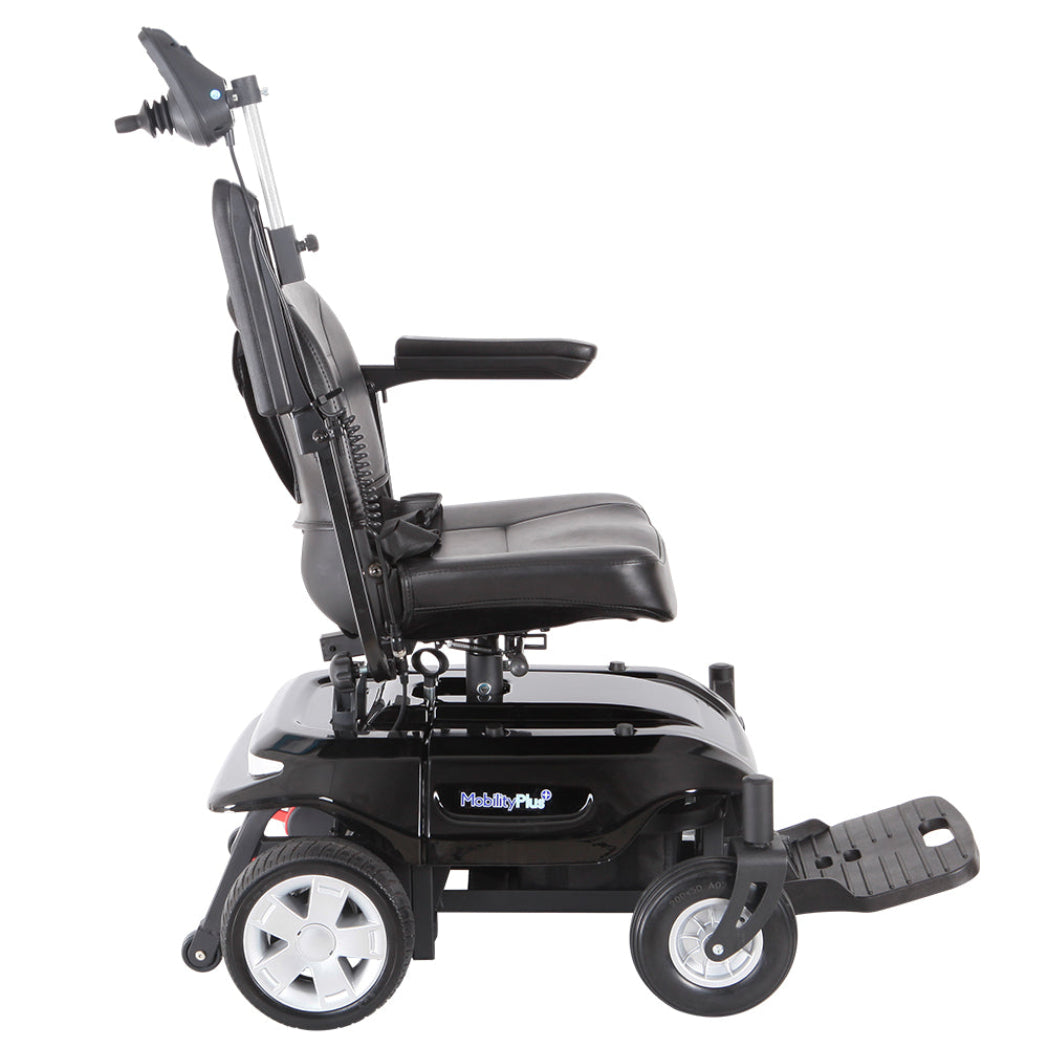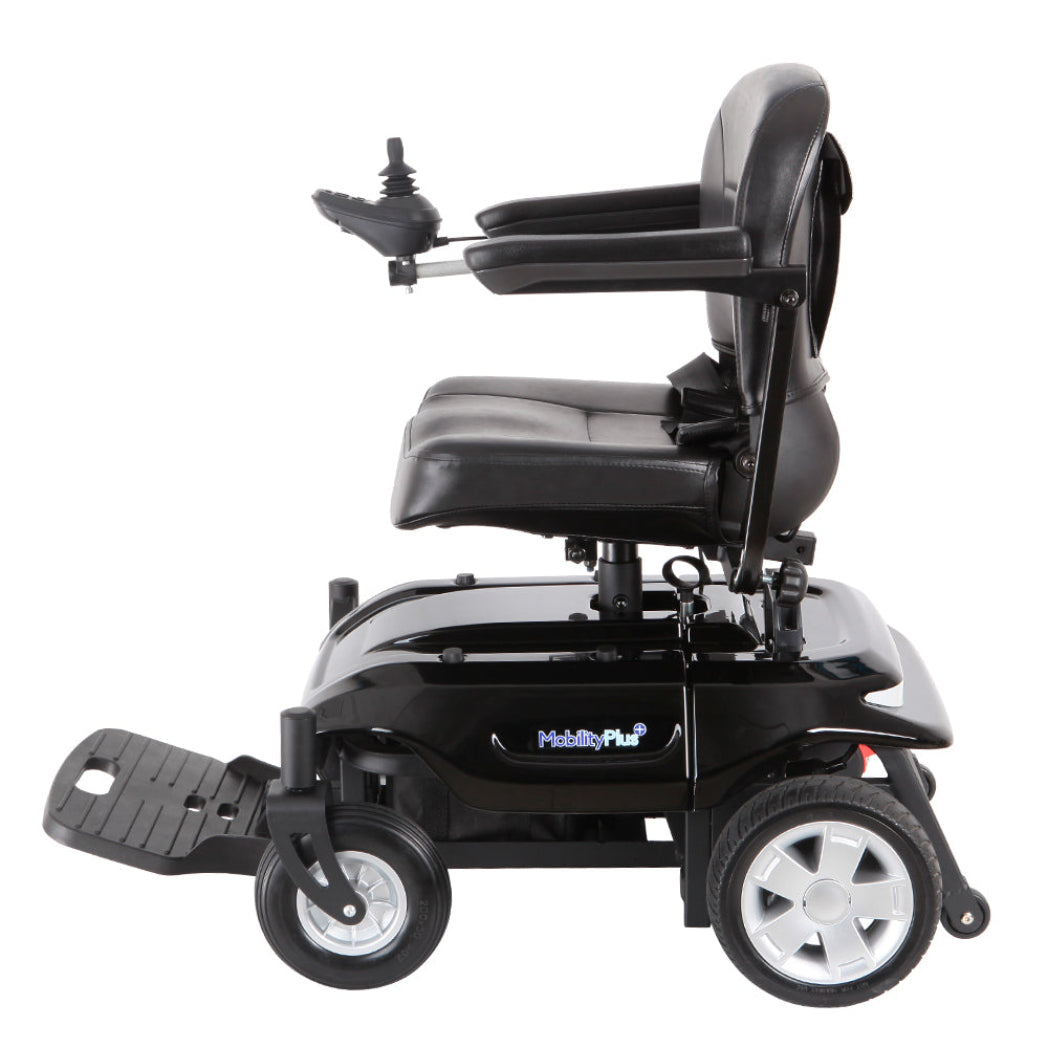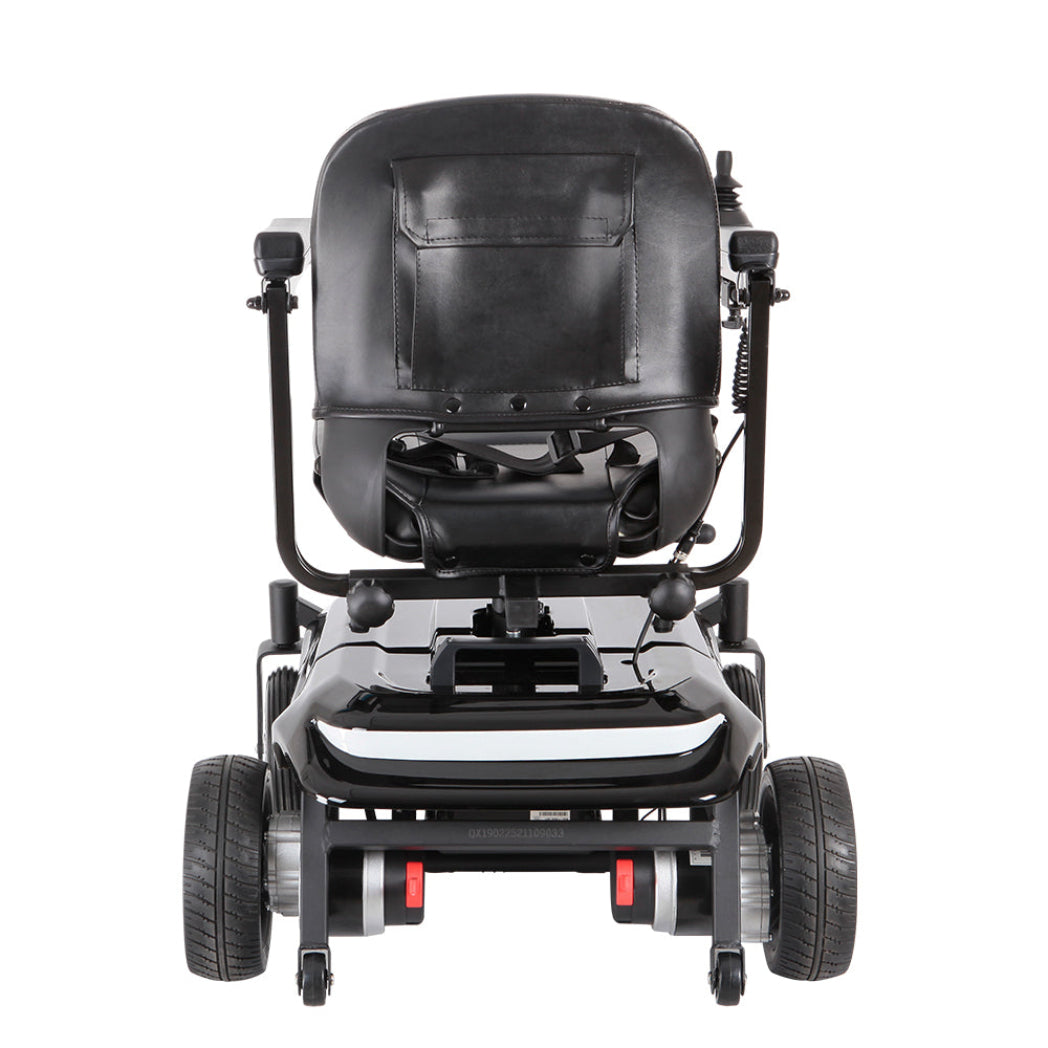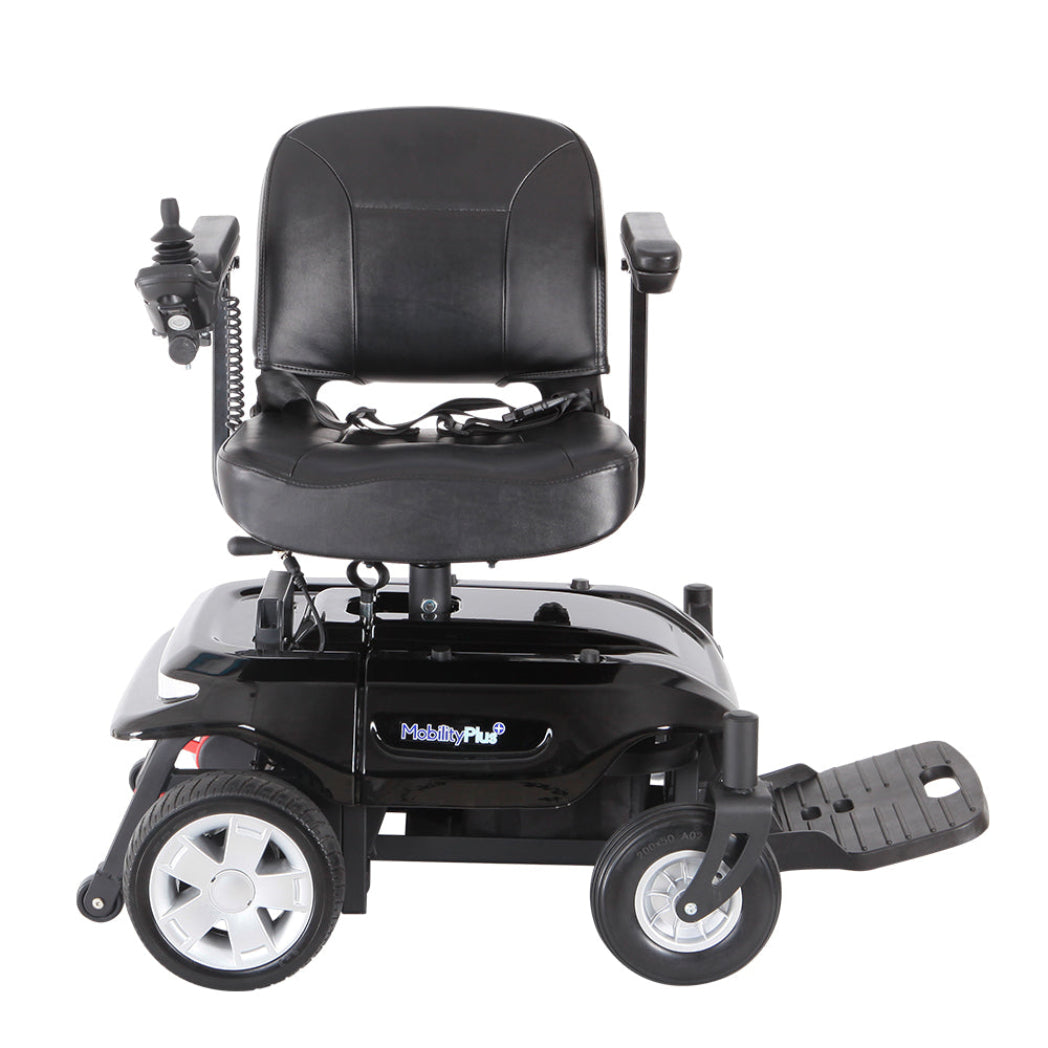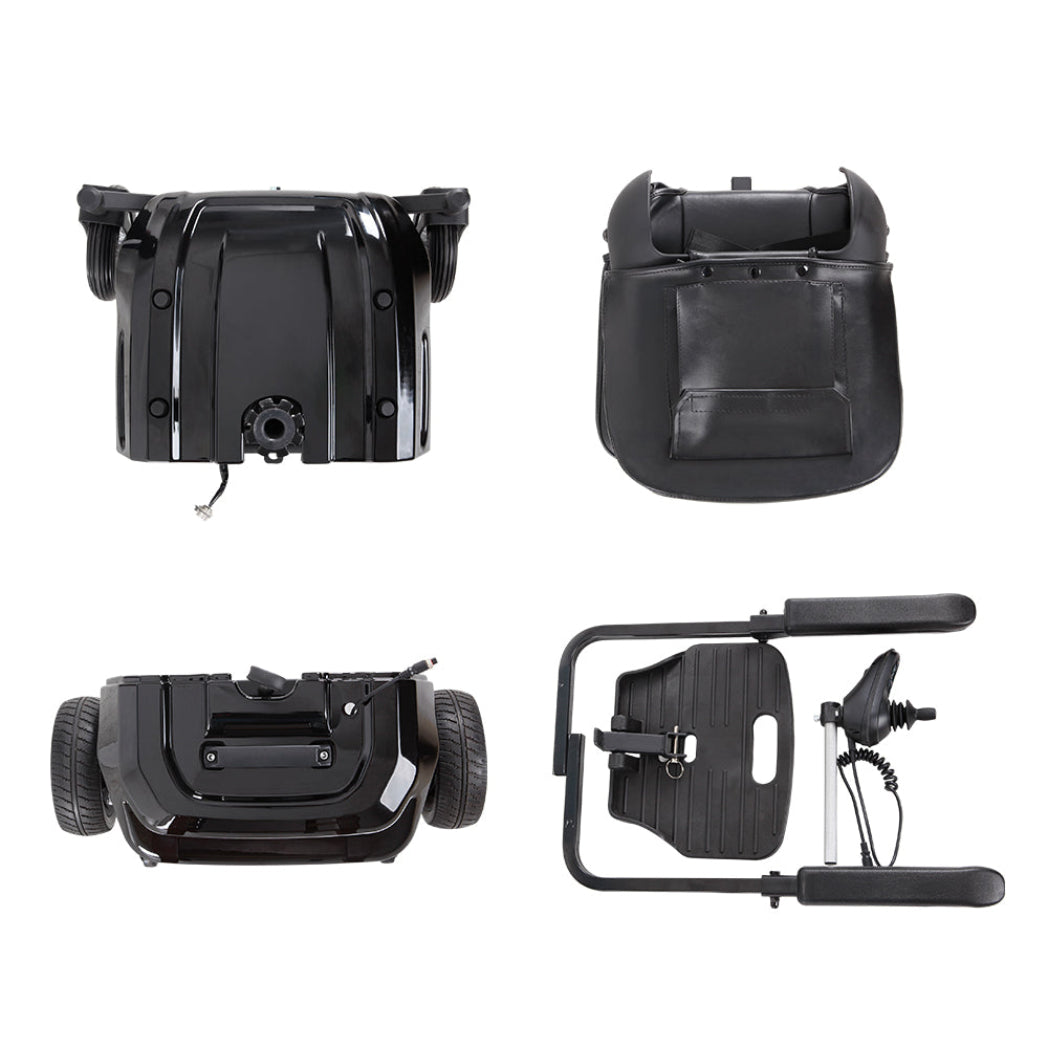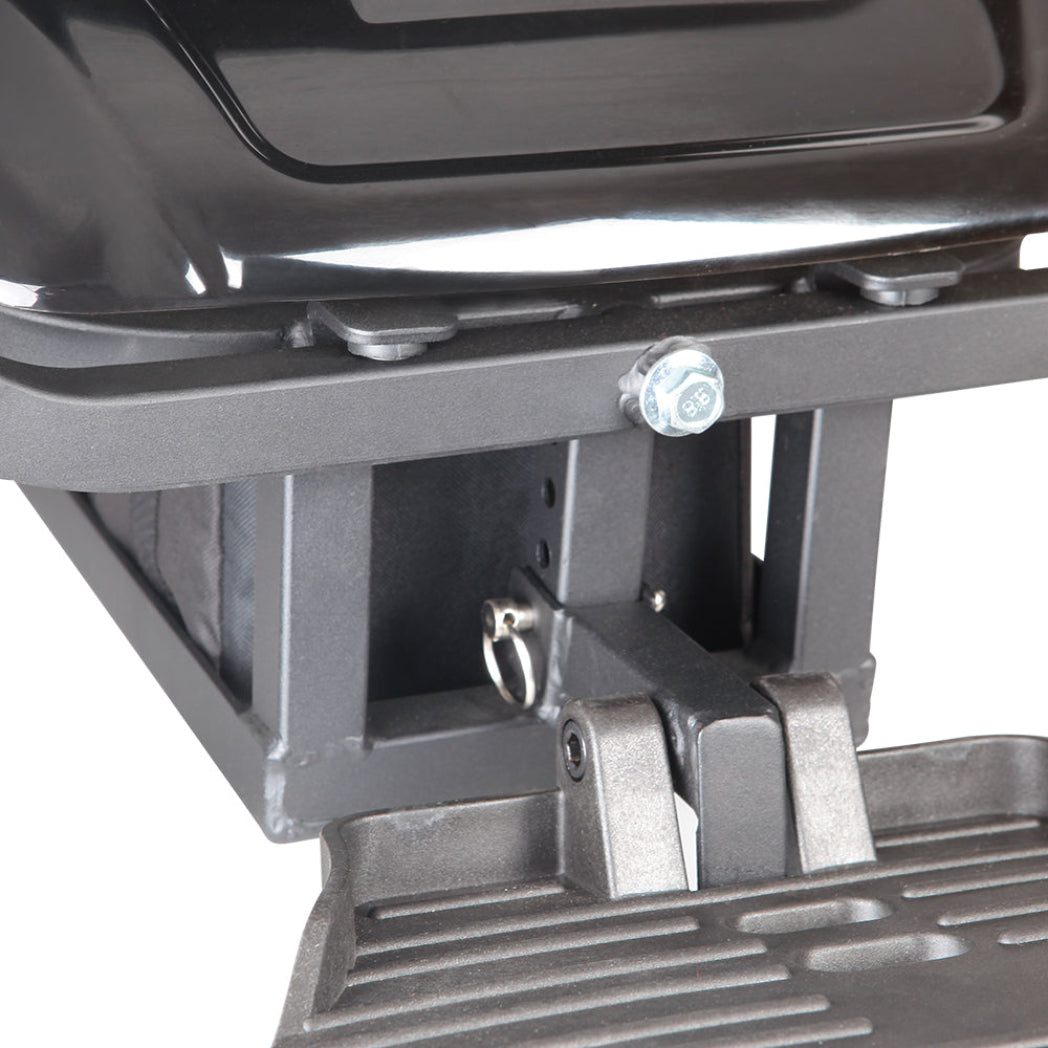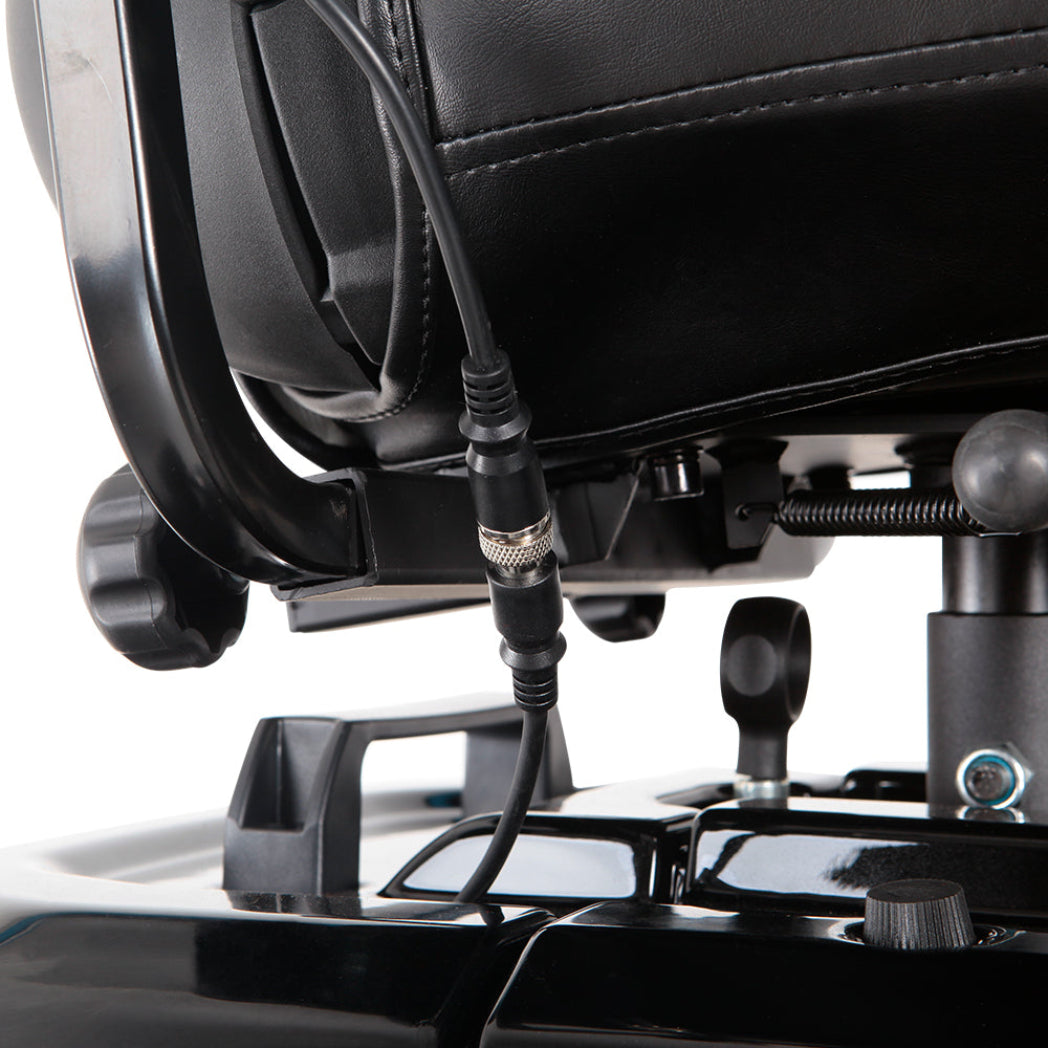 MobilityPlus+ Quick-Split Electric Wheelchair
£629.99
This is the VAT exempt price
VAT RELIEF?
If you're seeing a price 'with VAT relief', then this product qualifies as VAT exempt. Just enter the details of your disability or long-term illness/medical condition (or those of the person you are buying for) at the checkout and we'll apply the discount. If you have a long-term illness or are disabled, you don't have to pay VAT on certain goods and services that you buy in the UK. In general the equipment covered by this scheme are things that are of practical help to you because of your illness or disability. For more information on VAT Relief, click here or we can assist you further over the phone 01992 610 434.
Detachable Frame
Up to 4mph
11 Mile Range
MobilityPlus+ Quick-Split Electric Wheelchair
£629.99
Make 3 payments of £209.99 with
The MobilityPlus+ Quick-Split Electric Wheelchair is the perfect daily-use powerchair, designed to be compact with a tight turning circle of just 60cm (or just under 24"). The Quick-Split dissembles effortlessly into four smaller pieces, allowing for transportation and easy storage. 
The lightweight powerchair features a height-adjustable seat, as well as width-adjustable armrests, meaning all users will be able to find a comfortable seating position. 360 degree swivel seat design and flip-up armrests enable safe and easy transfers in and out of the chair. The seat and back of the chair are padded for maximum comfort. 
The wheelchair splits into four manageable sections for easy handling and storage, with the heaviest part weighing just 15.2kg. Simply separate the two main parts at the base of the powerchair, remove the battery box and detach the seat.
The chair is controlled with an easy-to-use joystick that can be placed on either the left or right hand side depending on the user's preference. The joystick can be easily detached for travelling and safety in transit. 
The Quick-Split electric wheelchair can reach maximum speeds of 4mph and travel up to 11 miles on a fully charged battery. The wheelchair is perfect for domestic and outdoor use such as supermarkets, shopping centres and parks. 
For additional user safety, we've fitted electromagnetic brakes and an adjustable seat-belt.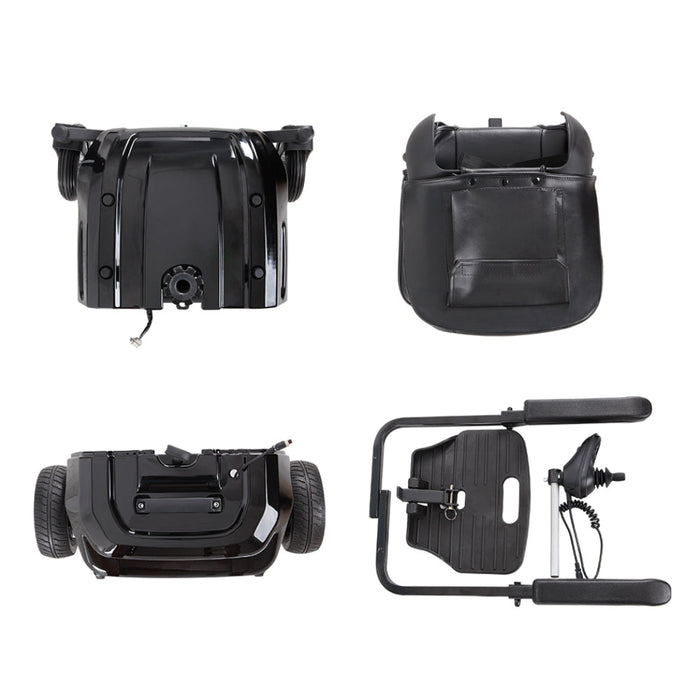 Best Features
Easily splits into smaller parts for transportation and storage
The powerchair splits down into four manageable sections, making lifting into a car boot or storing the chair much easier - with the heaviest part weighing just 15.2kg.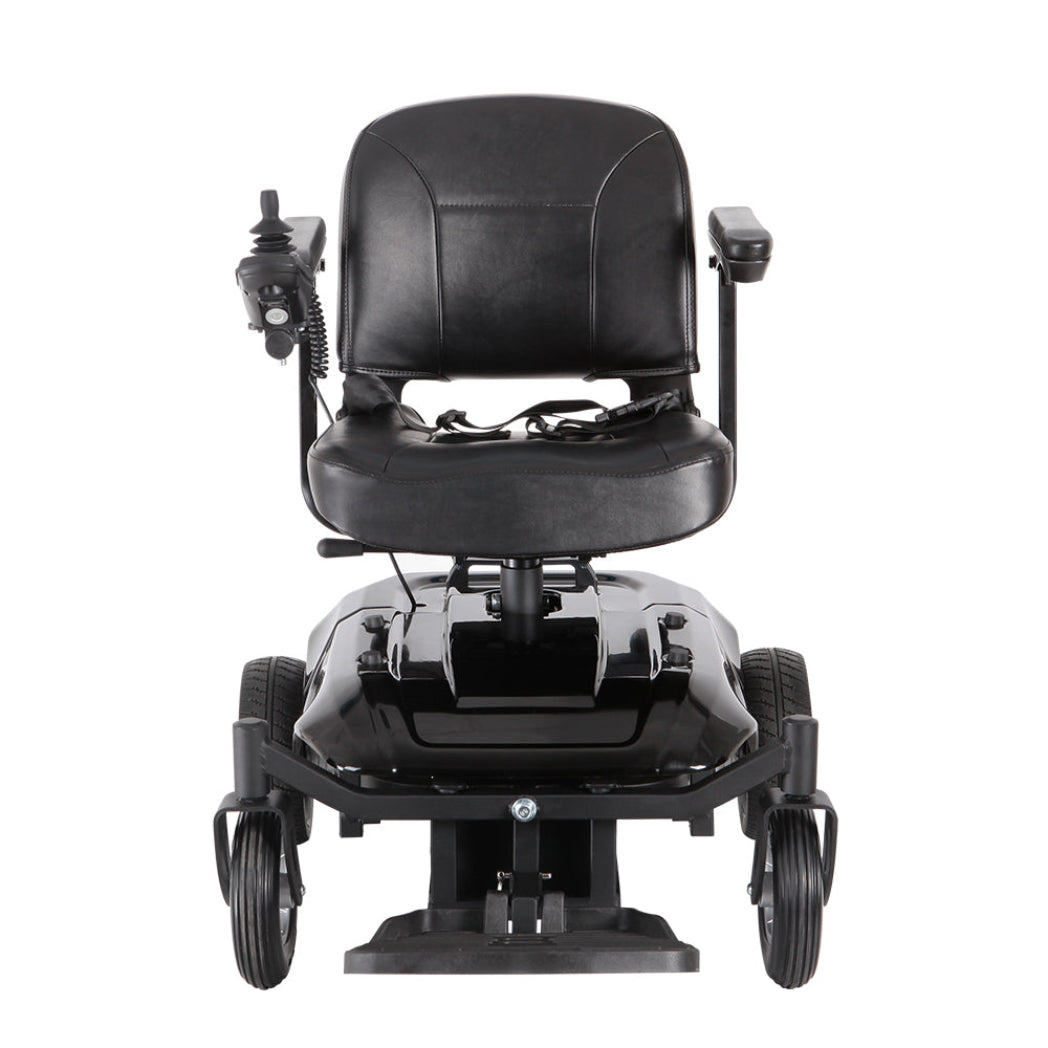 Amazingly compact with a small turning radius
With a turning radius of 60cm (23.6") and an overall width of 64cm (25"), the Quick-Split is perfect for using around the house. Navigating through doorways and tight corridors will not be a problem, helping you to get from room to room comfortably and independently.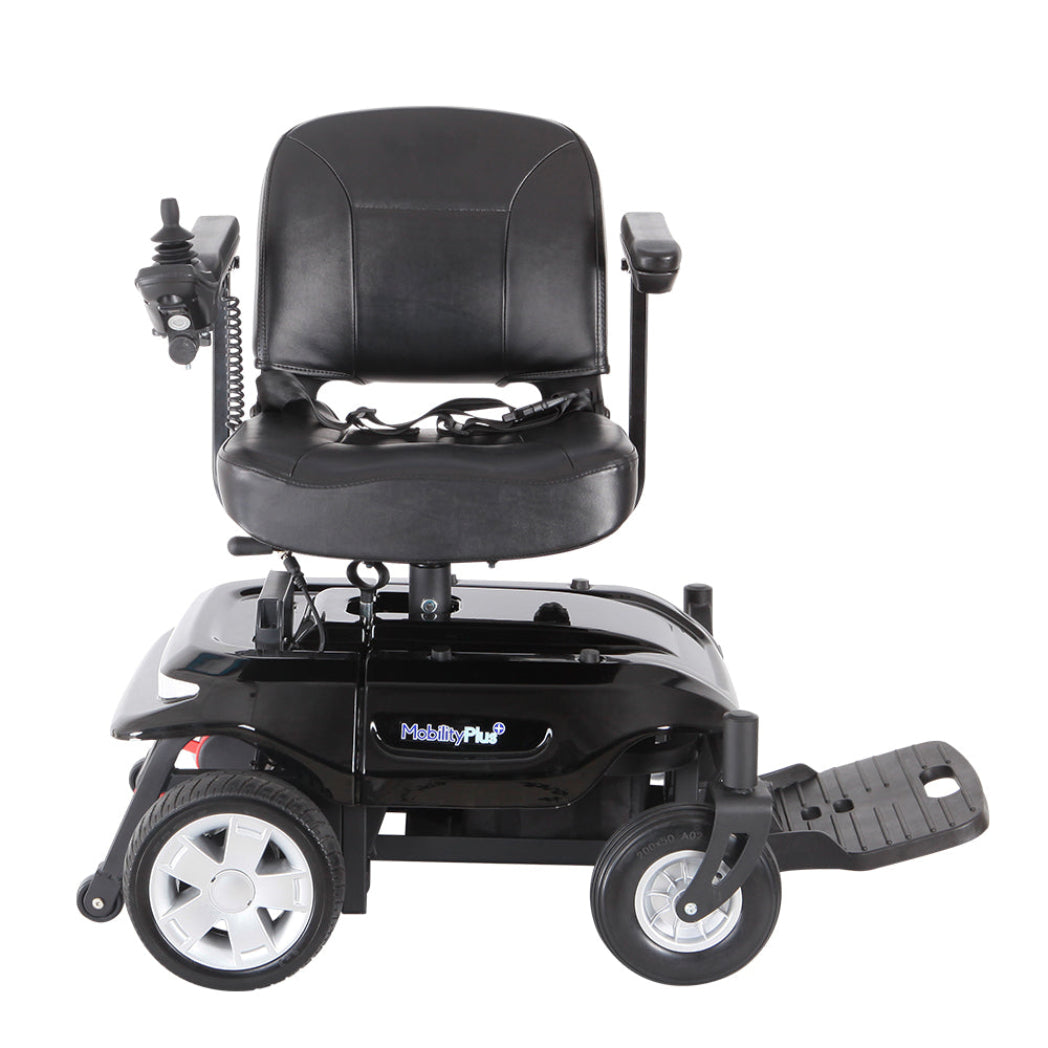 Designed for lasting comfort
The thick padded seat and armrests will keep you comfortable for hours on end. The armrests can be adjusted width-ways, and the footplate and seat are height adjustable allowing the chair to be set at the suitable dimensions for the user. The swivel seat assists in safe and easy transfers in and out of the seat.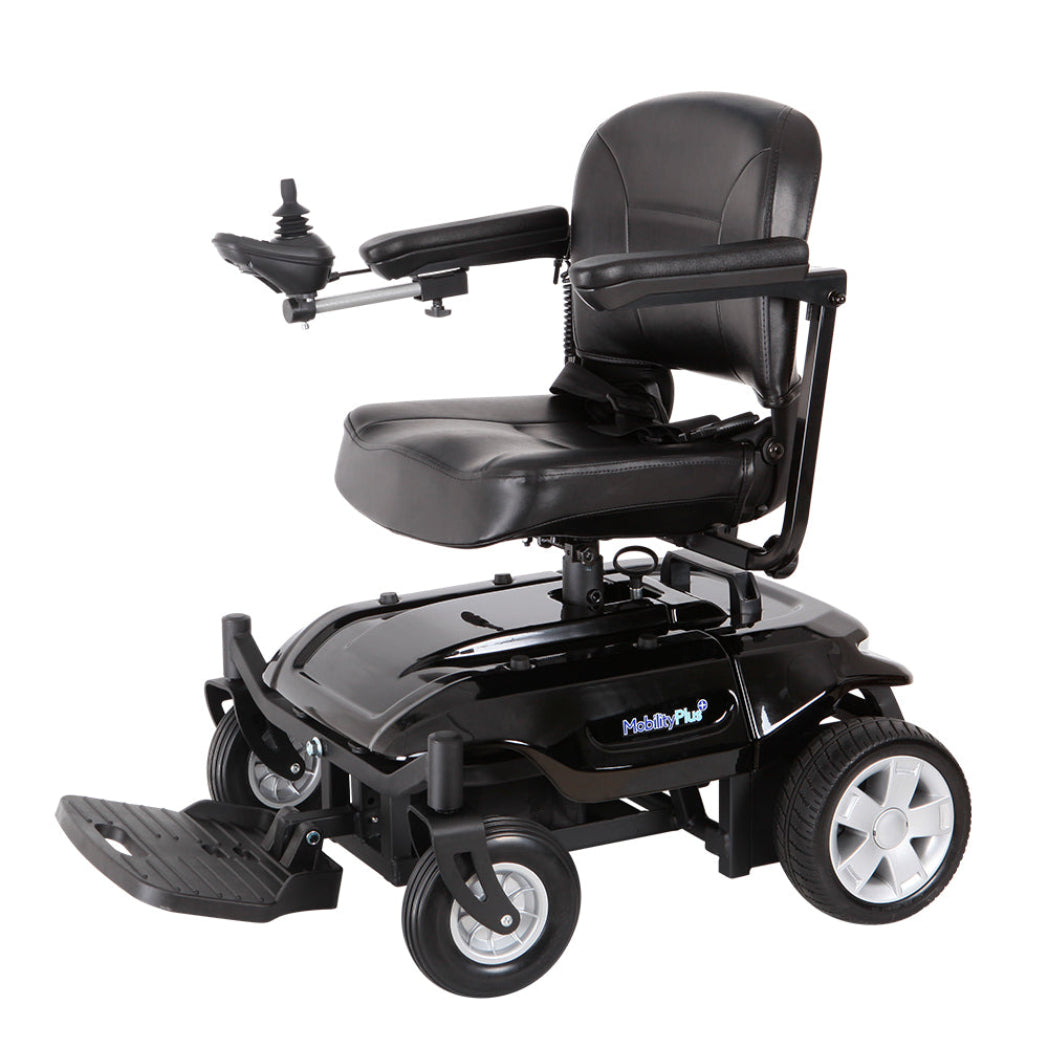 Takes you wherever you need to go
With solid 8-inch front wheels and 9-inch rear wheels there is no risk of a puncture affecting your day out. The speed adjustment on the controller keeps you in complete control, allowing you to dial it down in crowded areas such as shopping centres and turning it back up on empty pavements.
Comprehensive 12 months Manufacturer's Warranty
Shop now. Pay in 3 instalments with Klarna
Free Express Shipping on all Mainland UK Orders over £40
We're Rated "Excellent" on Trustpilot
| | Maximum Speed | Battery Range | Motor | Airline friendly | Weight Capacity |
| --- | --- | --- | --- | --- | --- |
| | 4mph | 11 Miles | 250W x2 | Yes | 120kg (19 stone) |
| | 4mph | 11 Miles | 180W x2 | Yes | 100kg (16 stone) |
| | 4mph | 13 Miles | 180W x2 | Yes | 100kg (16 stone) |