MobilityPlus Wheelchairs target global reach with Naidex2020 appearance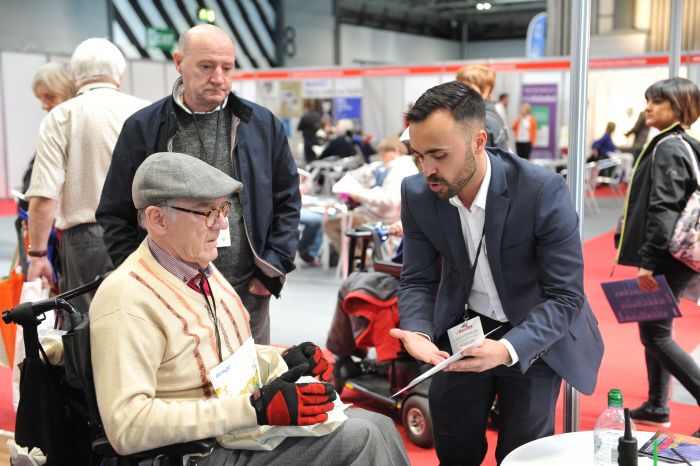 Here at MobilityPlus Wheelchairs, we are really excited to share our news that we will be exhibiting at Naidex 2020. Europe's most established event dedicated to independent living and healthcare industries expects to welcome over 18,000 global visitors to Birmingham's NEC on March 17 and 18. 
Those who attend can look forward to two days packed with opportunities, innovation, discovery and education, thanks to exhibiting trade professionals.
Mobility Plus Wheelchairs are thrilled to be involved as the main aim of our company is to make it as easy as possible for anyone who requires a wheelchair to upgrade to a more independent mode of transport. 
We will be showcasing our most popular models including the MobilityPlus+ Ultra-Light Instant Folding Electric Wheelchair. This chair is controlled with a simple joystick and is great to use on any terrain. With the ability to fold down into a compact package in seconds, this model can travel up to 15mph on a fully charged battery. 
Visitors also get the chance to view our best seller, the MobilityPlus+ Electric Powered Wheelchair. Foldable, lightweight and ideal for transporting, the chair can be adapted to suit any severity of disability. 
And the best thing is, that you can see how comfortable our powerchairs are for yourself, as our stand is right next to the test track in the arena. This means you can rest assured that the model suits you before you part with your cash. And you can even enjoy some of our show-exclusive deals and then take your chair home with you the same day. 
If you're looking for a premium quality electric wheelchair at an affordable price, please come and say hello to us at our stand, N836. With every chair we sell, we provide a detailed user manual as well as a comprehensive one-year warranty for additional peace of mind.
Naidex 2020 is the place to discover the latest innovations, shop 400 suppliers, listen to 300 expert-led seminars, participate in interactive features and interact with like-minded individuals.
For more information on our wheelchairs prior to the event please
contact us
on 01992 610 434 or visit us at the NEC between 10am and 4pm on March 17 or 18.
Related Articles

31/03/2022

|

3min read

|

2
What is the best electric wheelchair for cruising?
Your bags are packed and you're finally ready to set sail for some summer sun. But how will you take your power chair with you?...
Read more

08/06/2019

|

3min read

|

0
How to Find the Right Electric Wheelchair
If you've made the decision to opt for an electric wheelchair over a manual one, it may seem like a complete minefield knowing which one...
Read more

24/05/2019

|

3min read

|

0
5 Benefits of an Electric Wheelchair
Electric wheelchairs allow users to experience a degree of independence that simply wasn't possible in years gone by. By providing extreme comfort for those who...
Read more