What is the best electric wheelchair for cruising?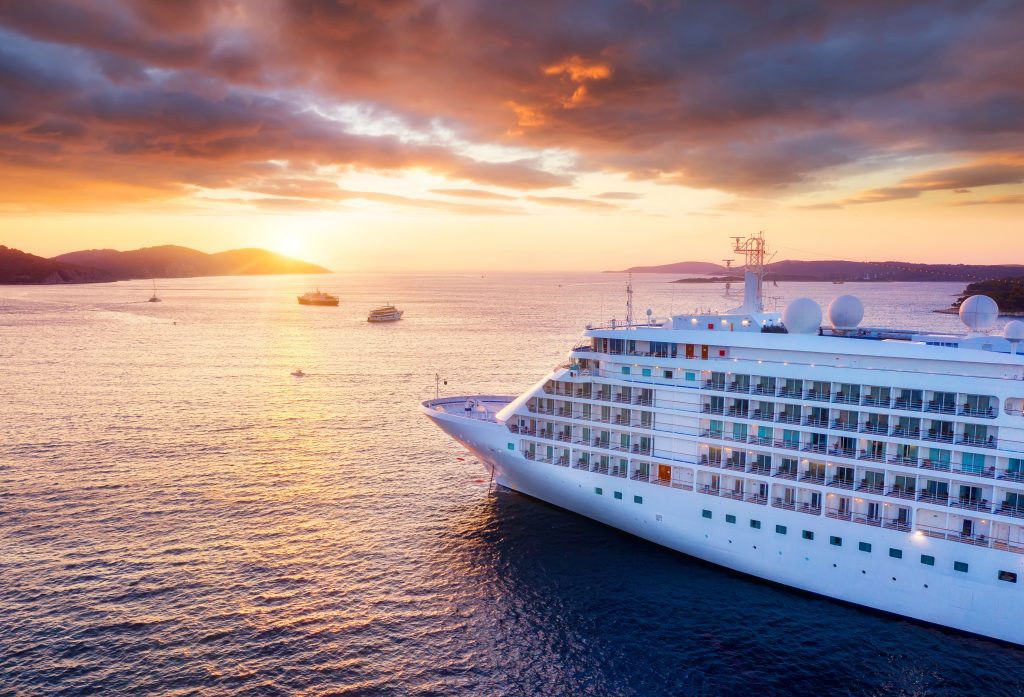 Your bags are packed and you're finally ready to set sail for some summer sun. But how will you take your power chair with you? Cruise ships will now only allow power chairs with lithium batteries and, of course, you'll want to take one that you can easily manoeuvre and stow away when not in use.
Big liners such as Disney and Carnival can hold a few thousand passengers so expect them to be very accommodating for wheelchair users. However, smaller ships are not as wheelchair-friendly and so you might need to consider which chair to take.
It is important to know that each cruise line is different when it comes to their level of accessibility, so it is highly recommended to contact your desired cruise line to discuss the process of bringing a powerchair aboard. 
Read on to discover our top picks for the best electric wheelchairs for cruising…
MobilityPlus+ Featherlite Easy-Folding Electric Wheelchair
As the name suggests, the MobilityPlus+ Featherlite Easy-Folding Electric Wheelchair is one of the lightest and most compact chairs on the market weighing in at just 18.7kg, making it one of the best electric wheelchairs for cruising.
When you're not travelling around, it's the perfect compact packaging for storing and because it's so lightweight it can be lifted and stowed away in your cabin. Built-in handles sewn into the seat can be used when the chair has been folded.
When it comes to fine dining, both arm rests can lift up, allowing you to sit under dinner tables with ease and also to access your wheelchair to stand more easily.
Getting around
Reaching top speeds of 4mph on a fully charged battery, it's the perfect model for onboard the ship. It features powerful brushless motors which are great on ramps, making freewheeling the wheelchair around the ship a lot smoother, with reduced noise output so as not to disturb other guests.
Ultimate safety
This chair comes fitted with electromagnetic brakes, an adjustable seatbelt with built-in suspension and a padded seat with back cushions. For ships with longer excursions, this chair's tyres are puncture-proof so you won't get stuck while you're allowed some time to explore a new port.
An additional handy feature is an LED torch that can be found under the controller which lights the path should you need to walk around the corridors during the darker hours or board the ship in the evening.
Total Width: 22 inch or 56cm
MobilityPlus+ Ultra-Light Instant Folding Electric Wheelchair
The Ultra-Light is incredibly robust with superb safety features. It's the perfect choice for using around the ship and for excursions. It also holds two batteries, making it a great option for excursions as it has a longer range than many models.
Compact
This instant folding chair takes inspiration from the same mechanism used in children's pushchairs, allowing it to fold down in seconds. As well as being super lightweight, it's ideal for transporting on a cruise ship where personal space may be limited.
Easy navigation
It has a very tight turning circle and is narrow enough to navigate through doors and hallways around the ship, avoiding scraping walls as they go! And as for control, it's super simple with a joystick that be placed on the right or left depending on preference.
Designed with a 12-inch rear-wheel drive system with two 250W motors, it's great for excursions off the boat as it can handle tough terrains such as hills. Ramps are no battle for this machine with a smooth ride ensured. And because it can travel at up to 4mph and reach 15 miles on a fully charged battery, it's great whilst onboard and when you get time off the ship to explore the local amenities.
Total Width: 25 inch or 63cm
Want to know more?
Mobility Plus Wheelchairs stock a range of high-quality power chairs suitable for a range of users. If you'd like advice on choosing your next power chair, contact our team.
Related Articles

20/12/2019

|

2min read

|

0
MobilityPlus Wheelchairs target global reach with Naidex2020 appearance
Here at MobilityPlus Wheelchairs, we are really excited to share our news that we will be exhibiting at Naidex 2020. Europe's most established event dedicated...
Read more

08/06/2019

|

3min read

|

0
How to Find the Right Electric Wheelchair
If you've made the decision to opt for an electric wheelchair over a manual one, it may seem like a complete minefield knowing which one...
Read more

24/05/2019

|

3min read

|

0
5 Benefits of an Electric Wheelchair
Electric wheelchairs allow users to experience a degree of independence that simply wasn't possible in years gone by. By providing extreme comfort for those who...
Read more