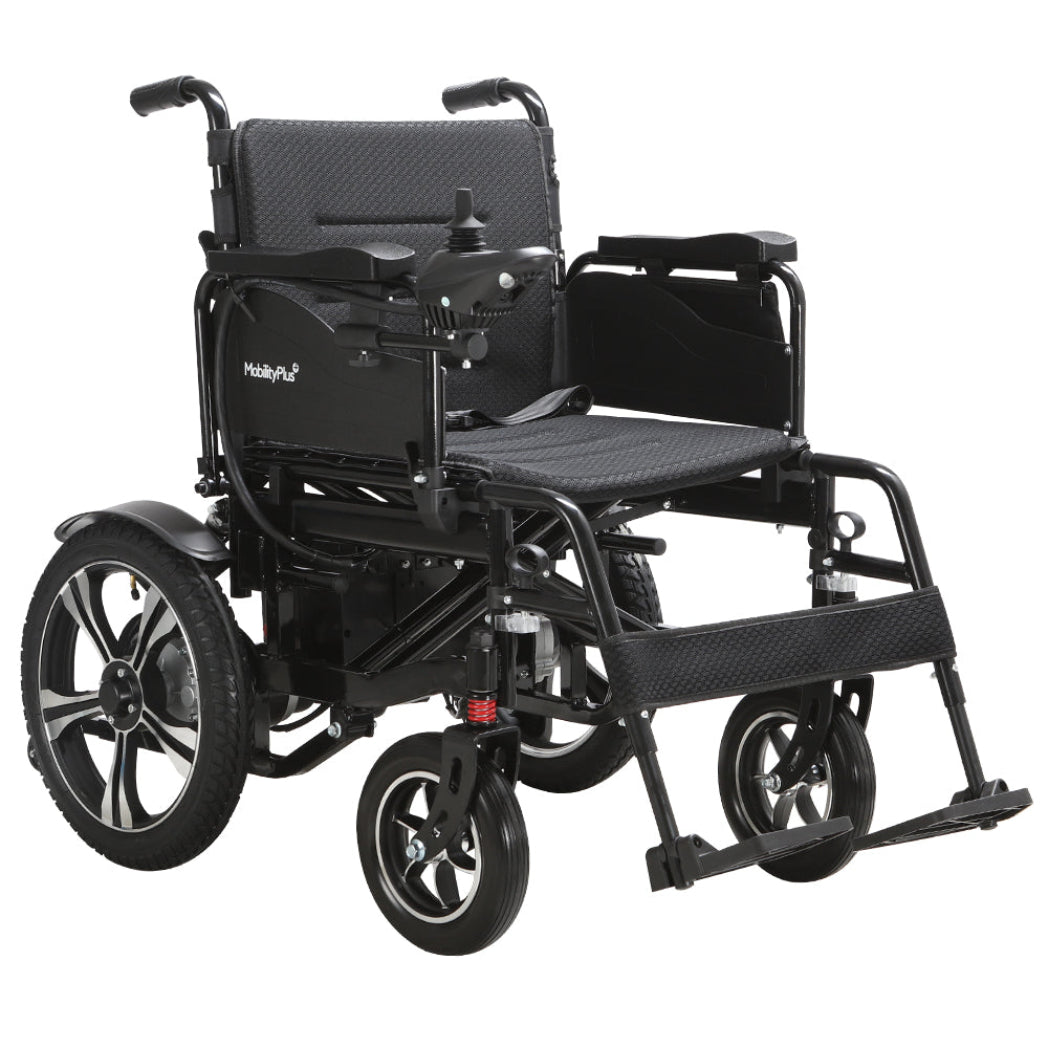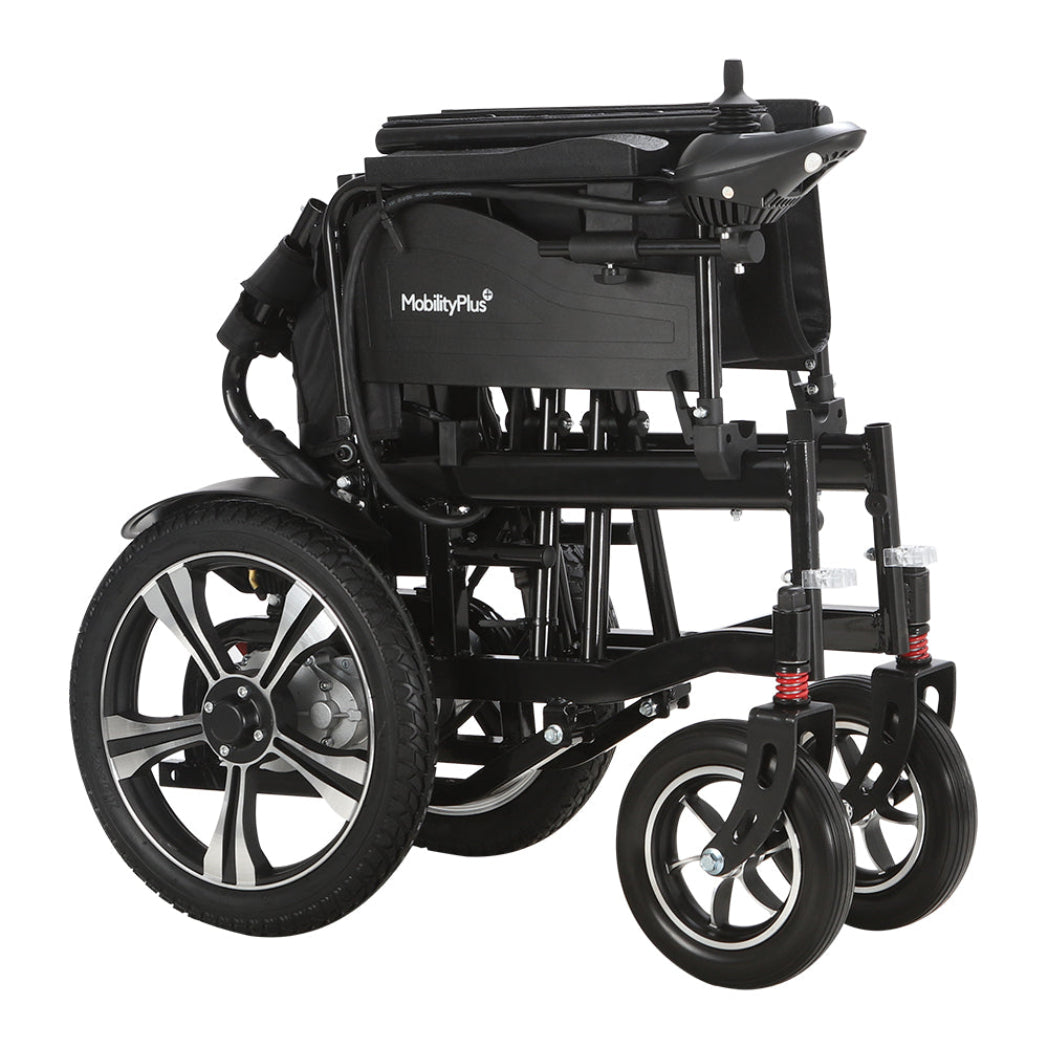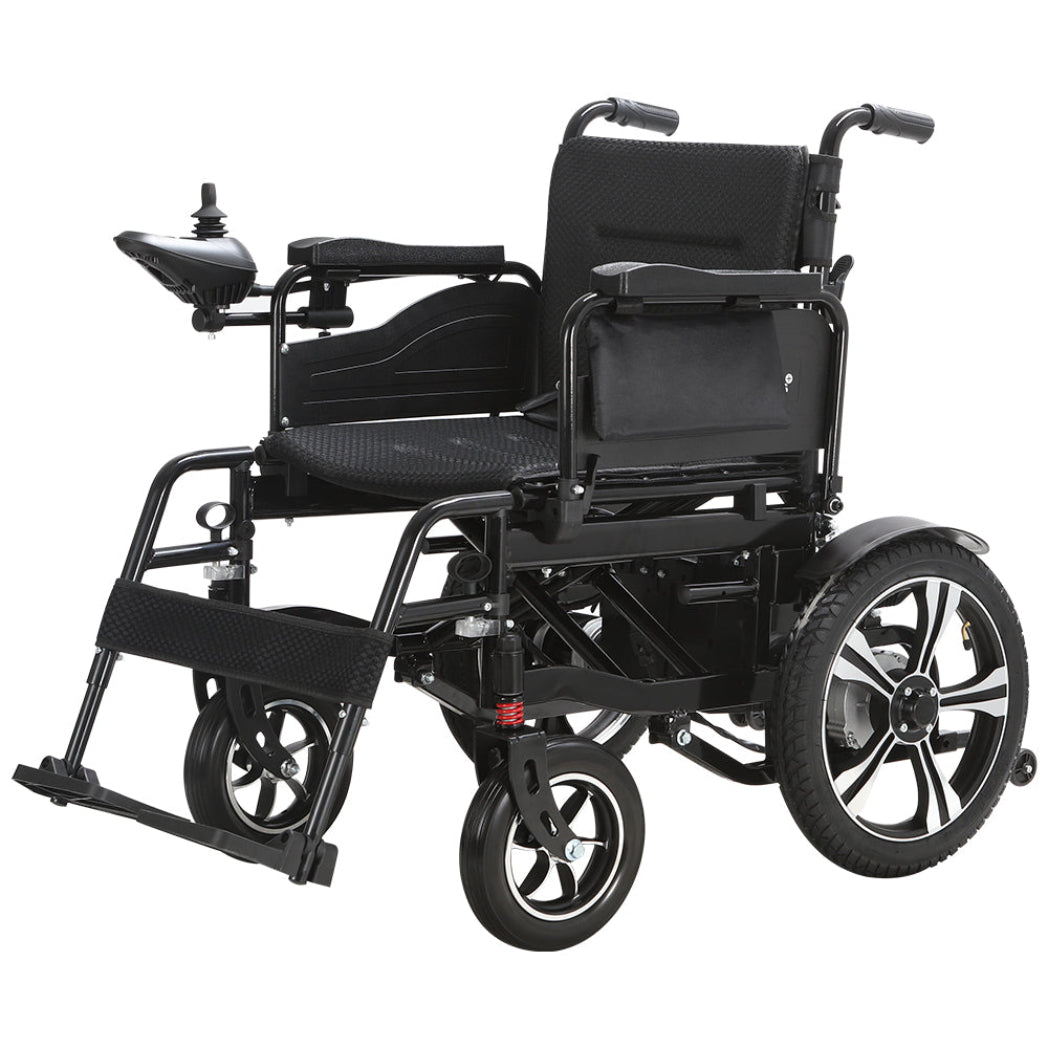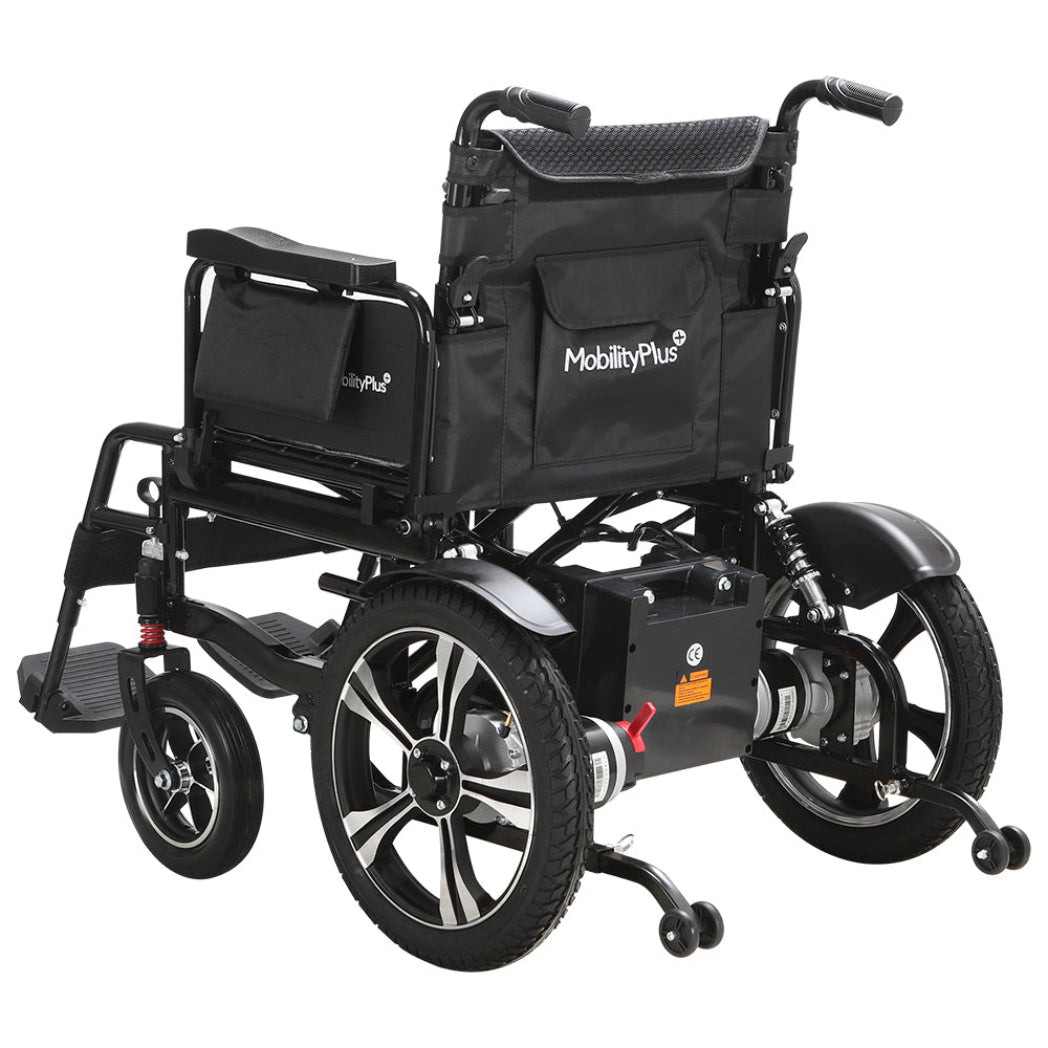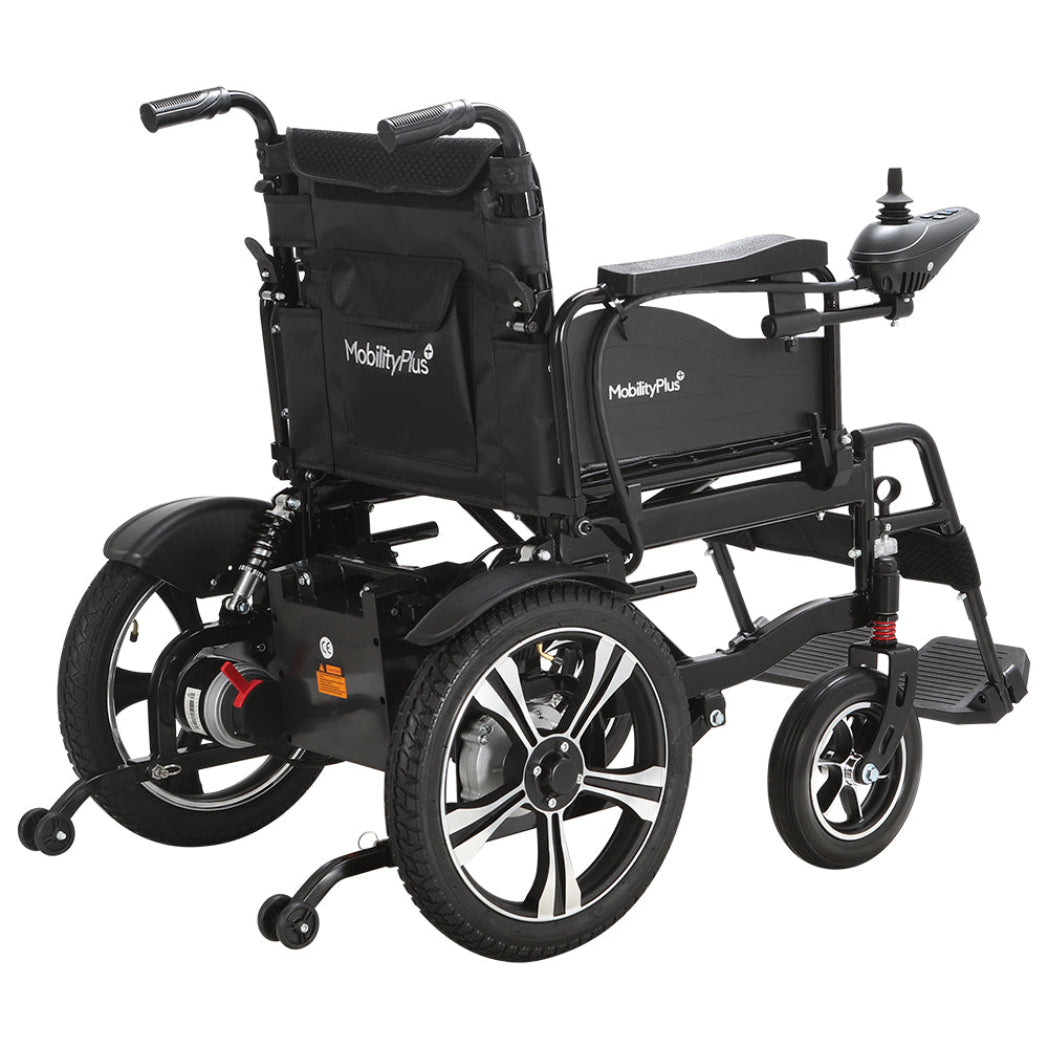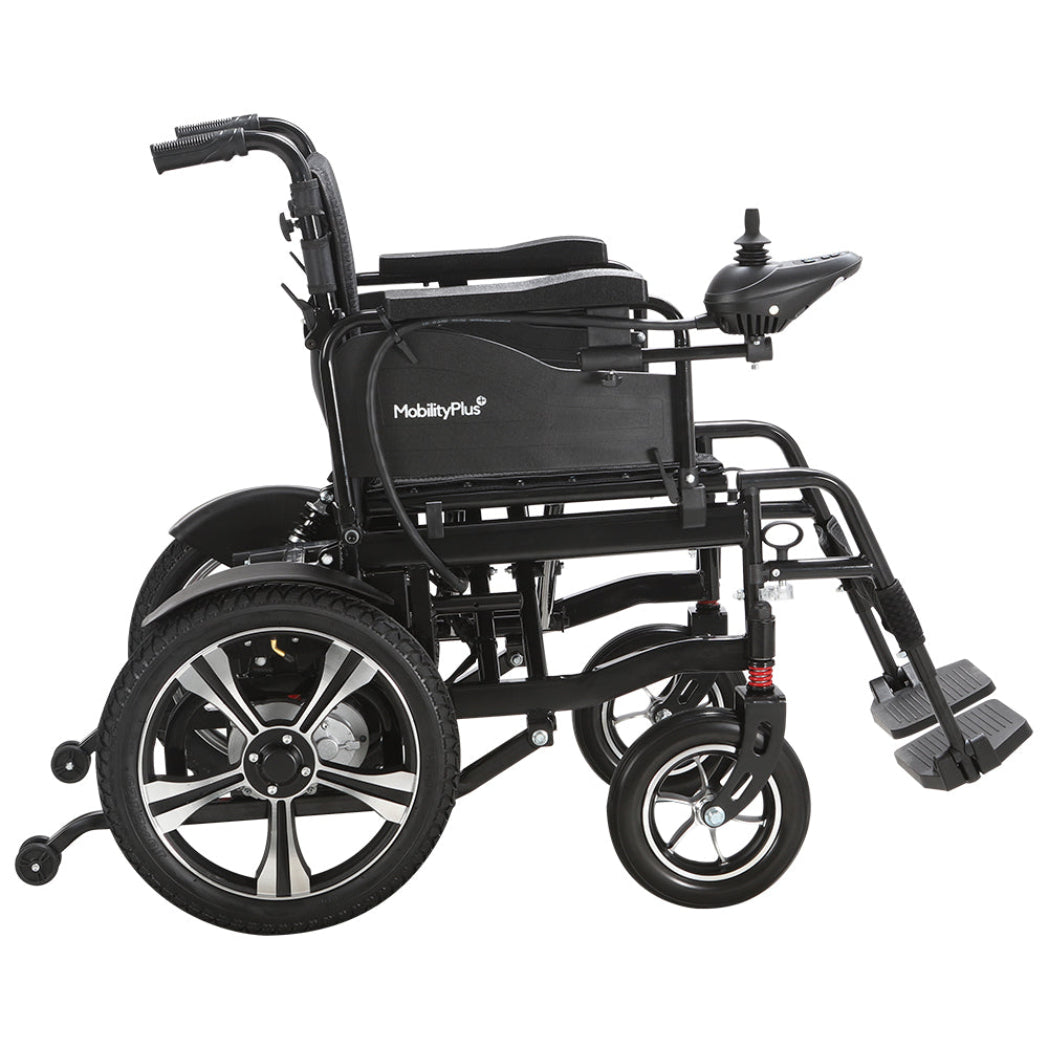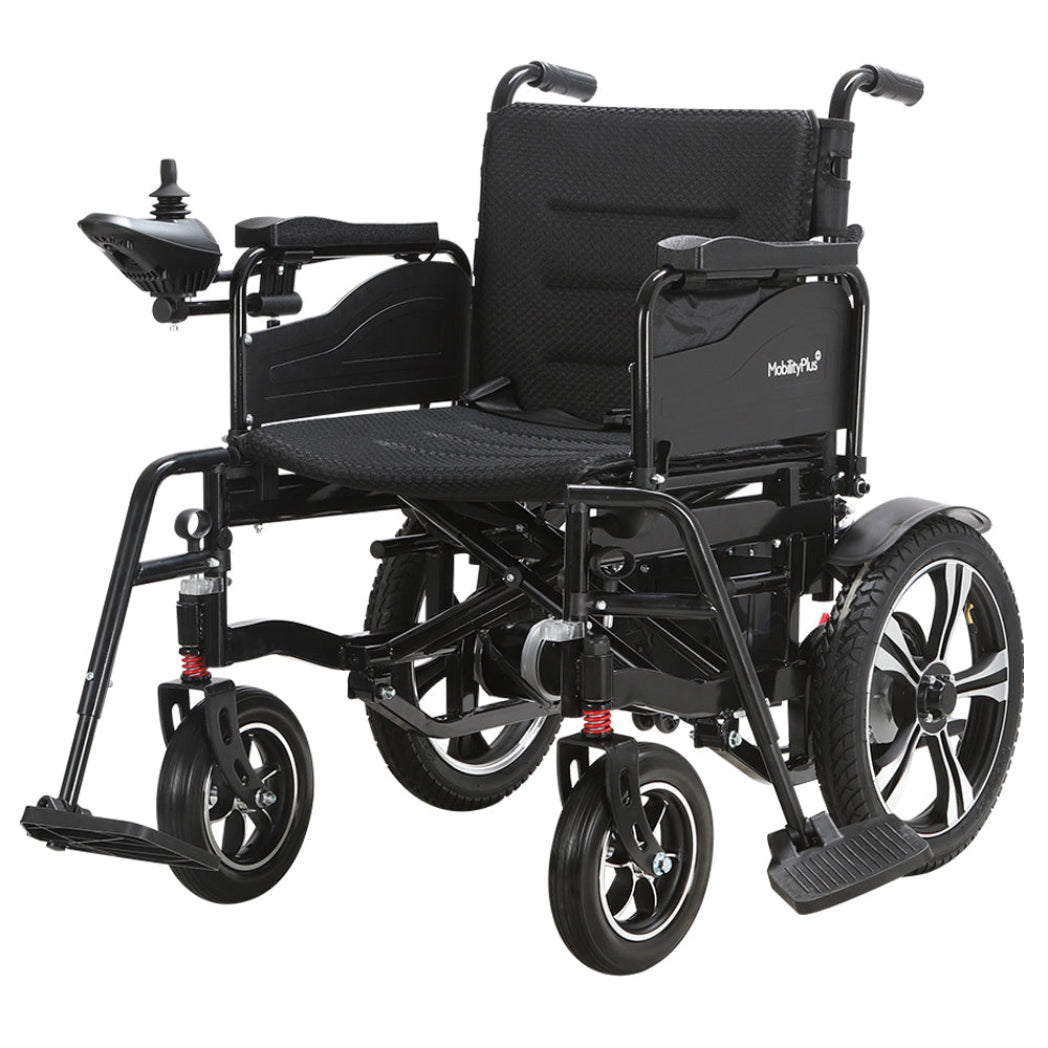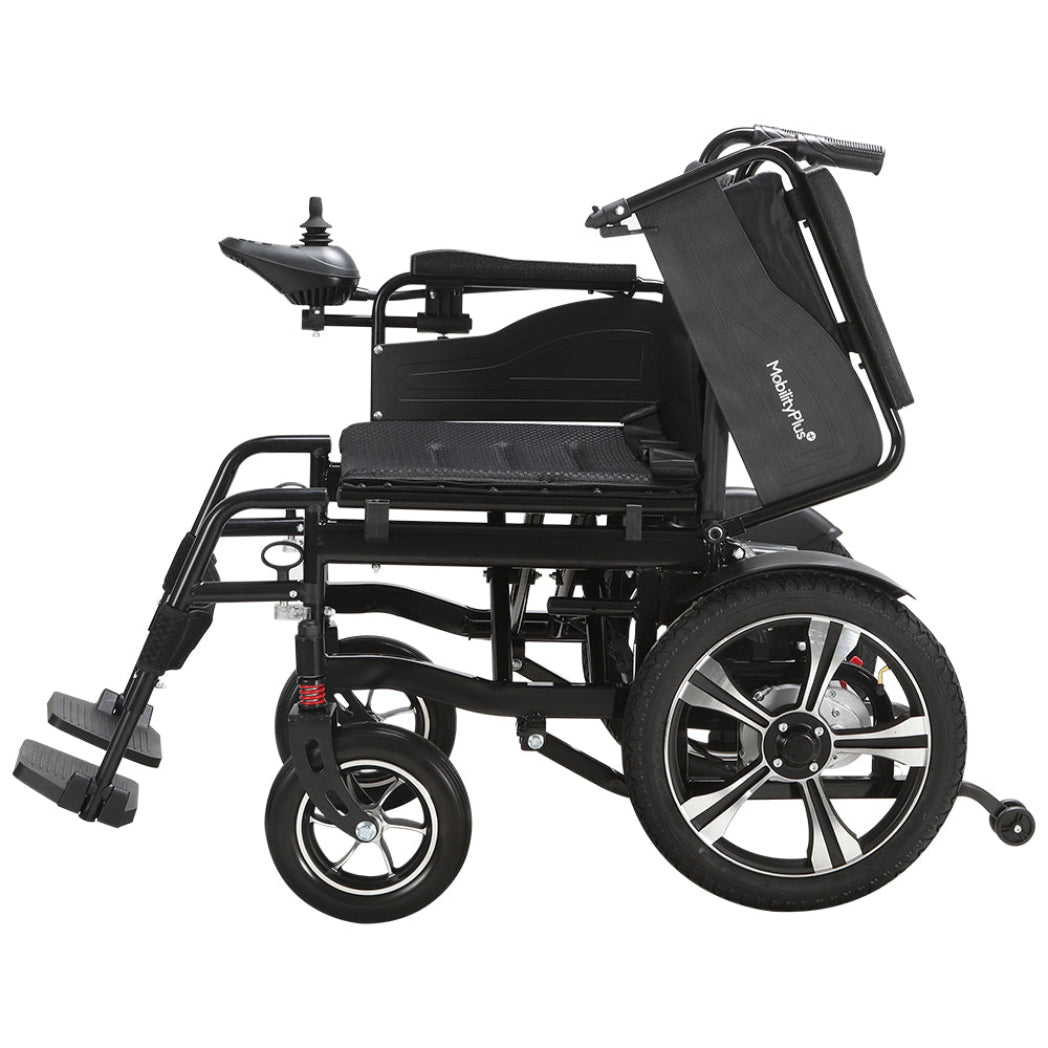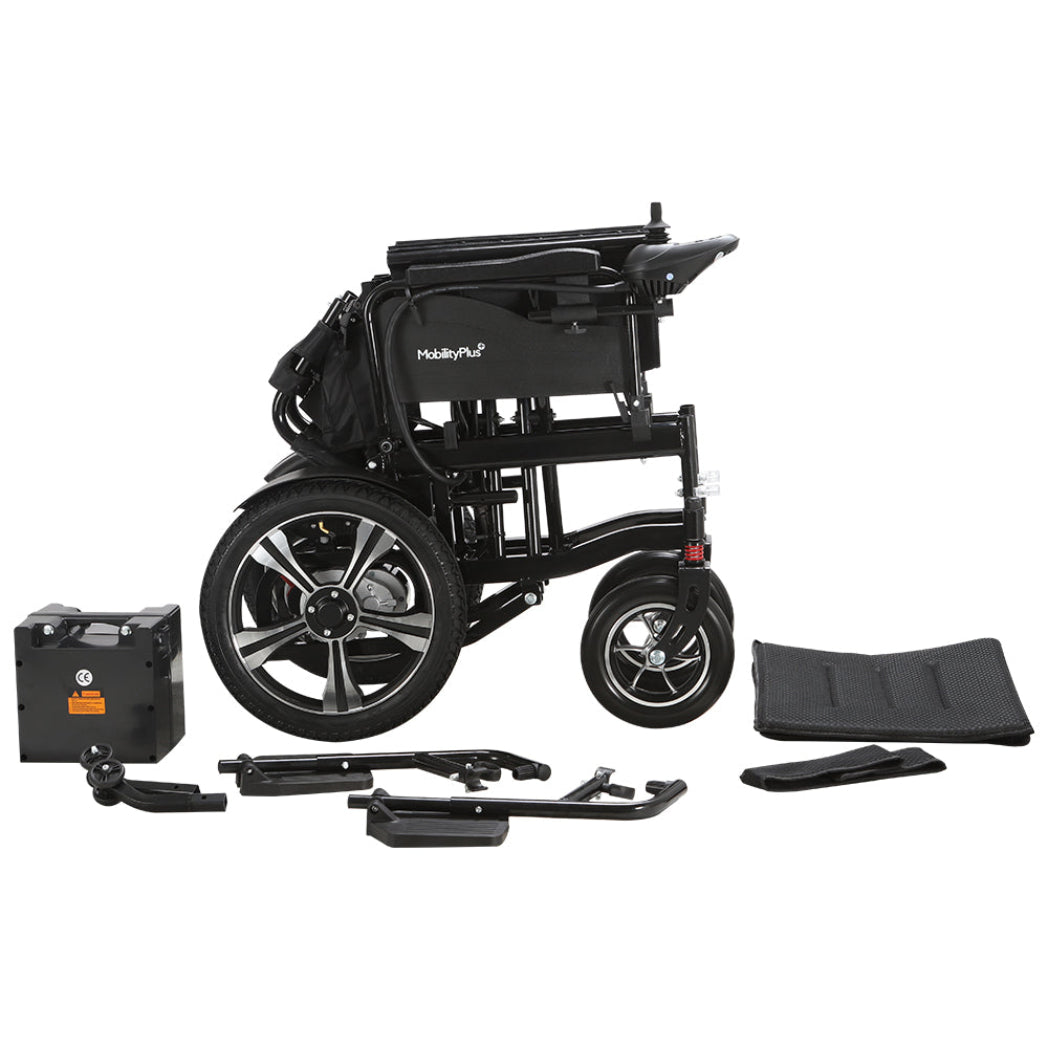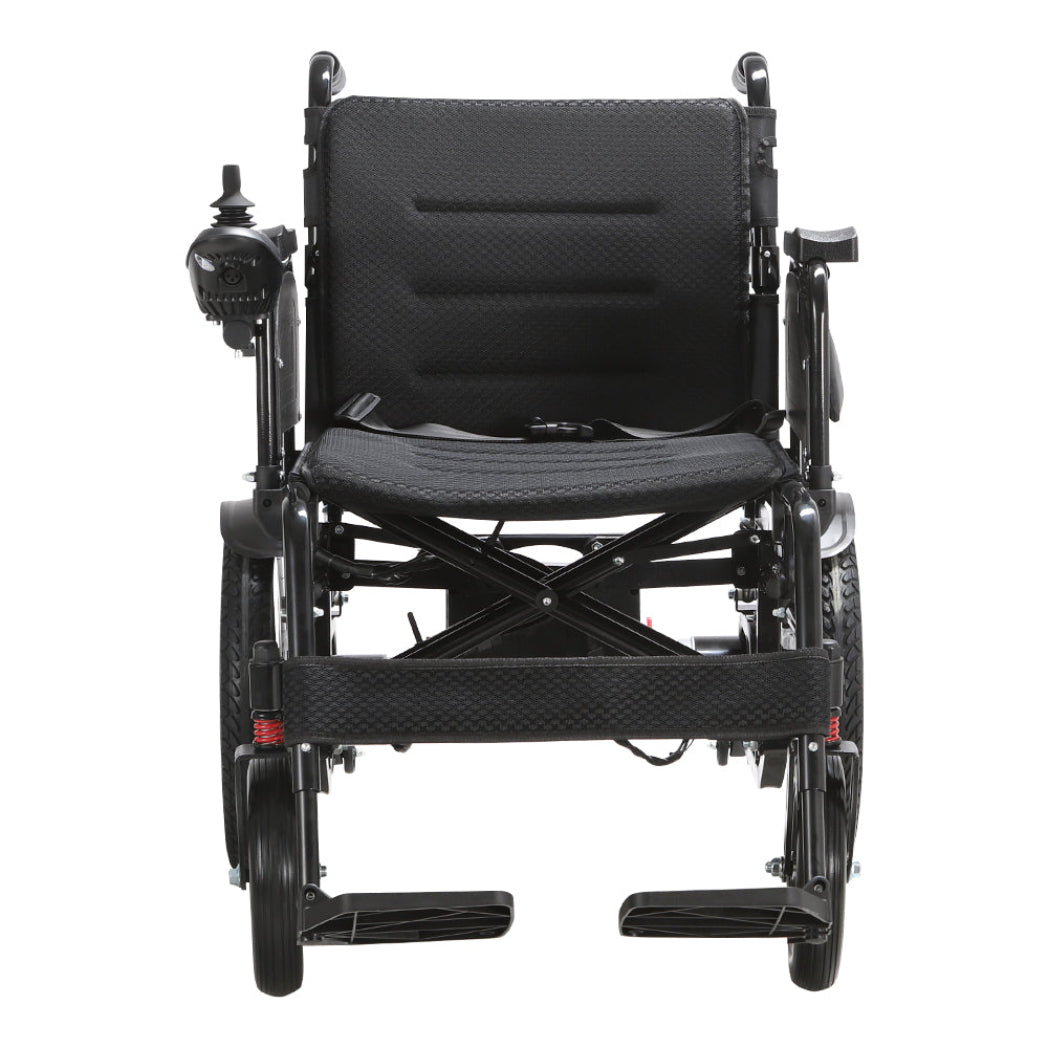 MobilityPlus+ Heavy-Duty Electric Wheelchair
£669.99
This is the VAT exempt price
VAT RELIEF?
If you're seeing a price 'with VAT relief', then this product qualifies as VAT exempt. Just enter the details of your disability or long-term illness/medical condition (or those of the person you are buying for) at the checkout and we'll apply the discount. If you have a long-term illness or are disabled, you don't have to pay VAT on certain goods and services that you buy in the UK. In general the equipment covered by this scheme are things that are of practical help to you because of your illness or disability. For more information on VAT Relief, click here or we can assist you further over the phone 01992 610 434.
136kg Load Capacity
Up to 4mph
15 Miles Range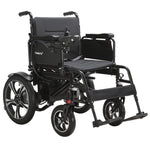 MobilityPlus+ Heavy-Duty Electric Wheelchair
£669.99
Make 3 payments of £223.33 with
Our largest and sturdiest powerchair, the MobilityPlus+ Heavy-Duty is designed to give the user increased independence across all terrains, with minimum effort needed to control the wheelchair. The powerchair is foldable, robust and ideal for transporting in cars and other forms of transport.
The chair is adaptable to the severity of any disability, with an easy-to-use joystick that is used to control movement. It is designed with a 16-inch rear-wheel drive system to overcome tough terrains such as hills and ramps and provides a smooth ride throughout.
The power chair can reach maximum speeds of 4mph and travel up to 15 miles on a fully charged battery. The wheelchair is perfect for domestic use and outdoor use such as supermarkets and shopping centres. 
For additional user safety, there are electromagnetic brakes as well as a seat belt fitted.
Best Features
Easy-folding design for storage and transportation
It's important that your powerchair goes wherever you like, and with an easy-folding design the Heavy Duty does just that. Plus, the airline-friendly 24v 20ah sealed lead-acid battery allows you to take the chair on holiday with ease.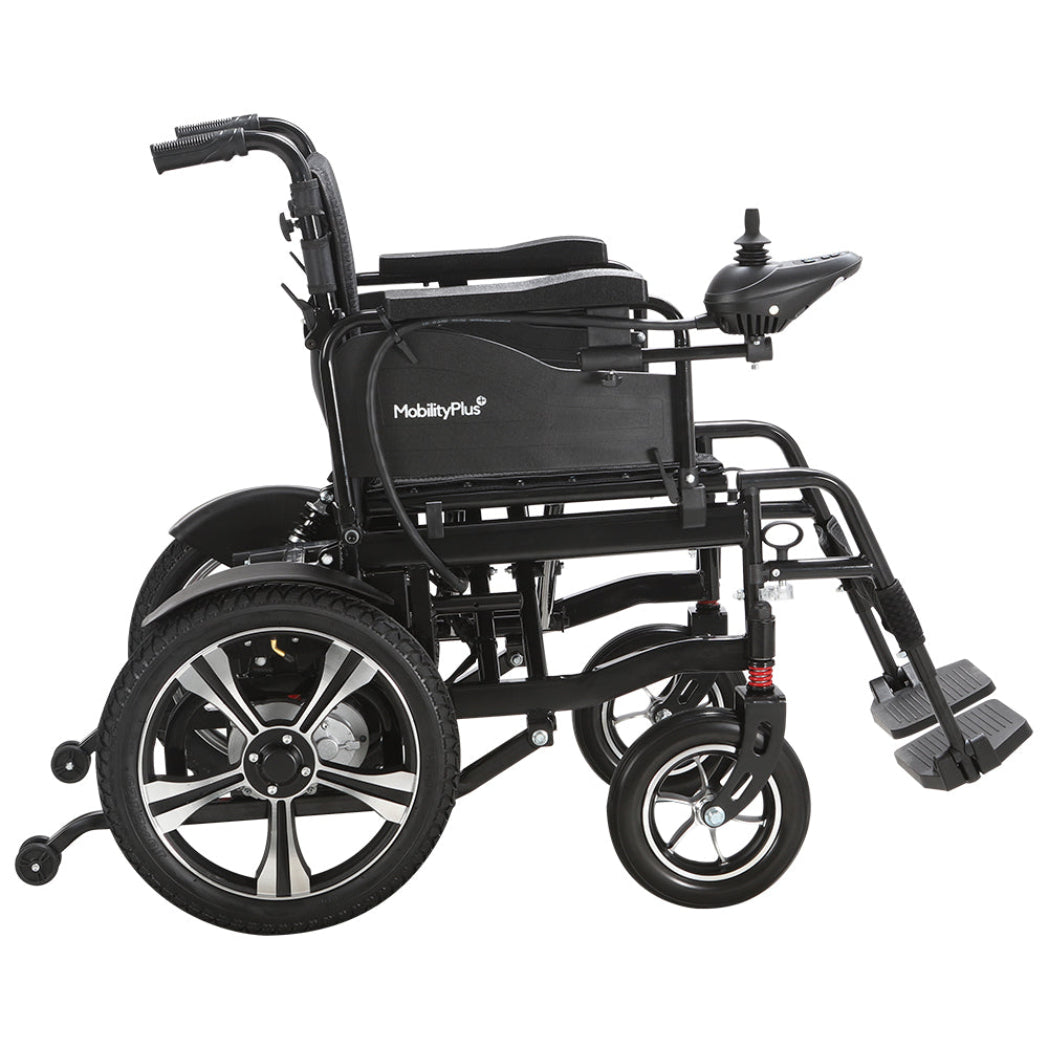 Navigate tricky terrain with ease on large wheels
10" front wheels and 16" rear wheels provide an upgraded ride compared to powerchairs with smaller wheels. The larger wheels offer improved stability, better grip, and greater ground clearance - ideal for everyday outdoor use. Additionally, the rear wheels are pneumatic, enhancing the overall ride comfort.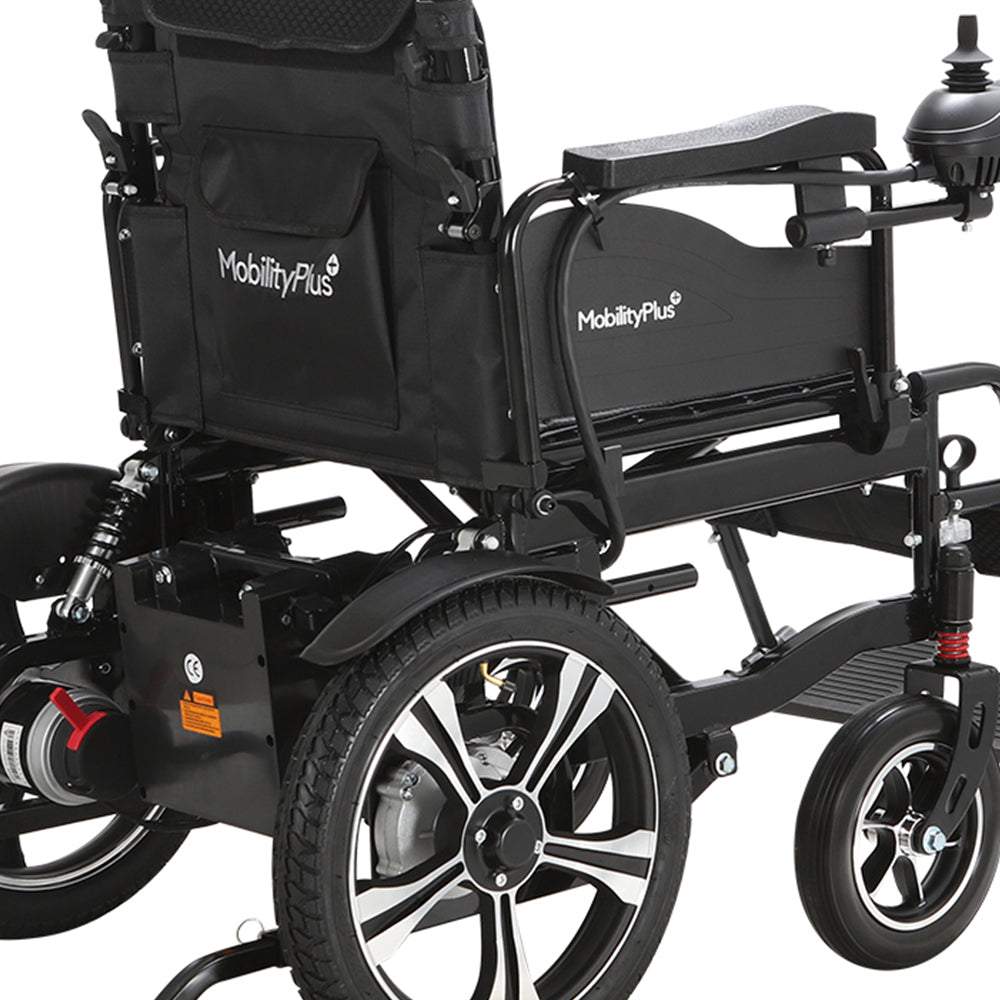 Front and rear suspension absorb vibrations
Front and rear suspension provide a smooth ride, absorbing shocks and vibrations from uneven terrain throughout. The Heavy-Duty chair is powered by two 250W motors to overcome challenging terrains, such as bumpy pavements and hills.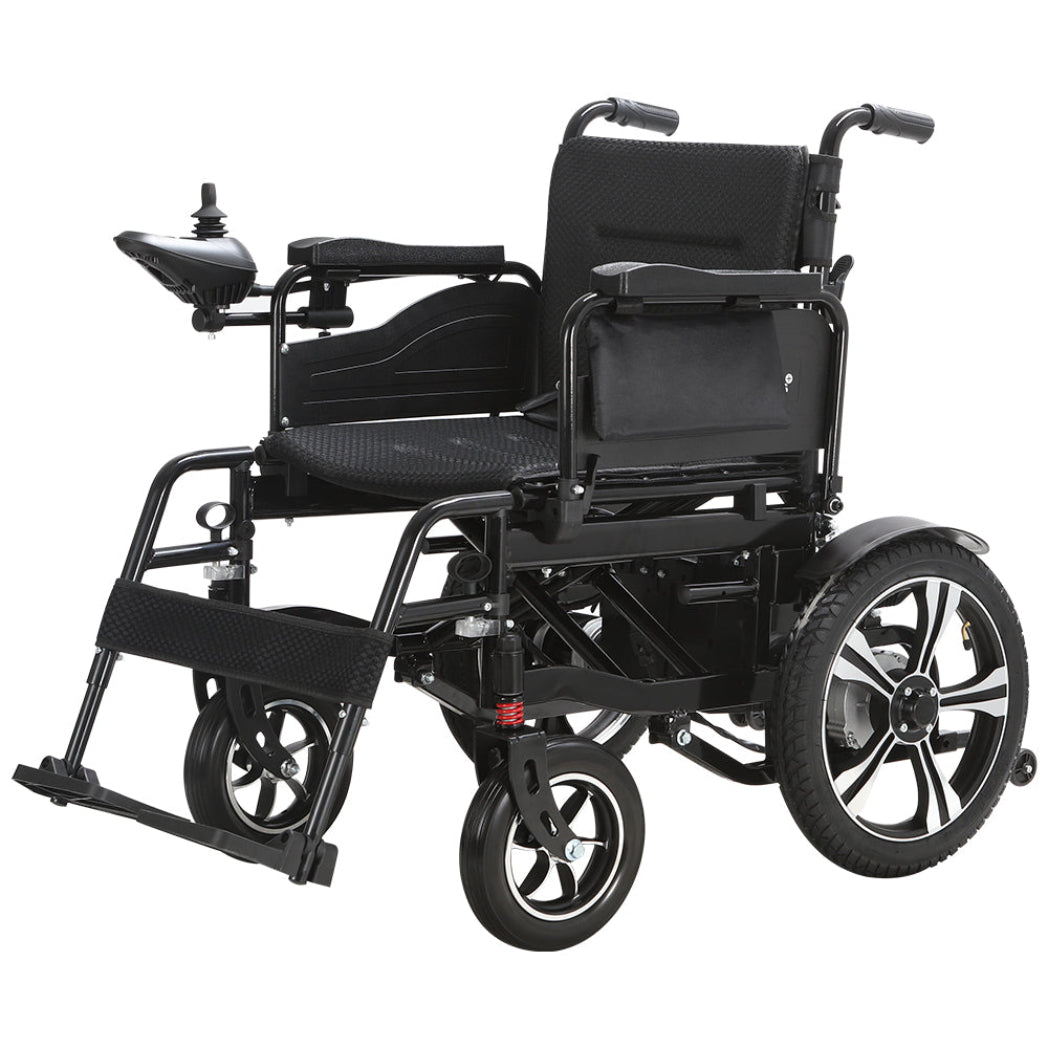 Safe, stable and comfortable travel, wherever you go
The heavy-duty powerchair is designed to be suitable for extended outdoor use thanks to its 15-mile charge range. The wide wheelbase provides excellent stability on sloping pavements and bumpy terrain, giving you confidence to travel independently. Sit for hours on end in comfort with padded seat cushions and armrests.
Comprehensive 12 months Manufacturer's Warranty
Shop now. Pay in 3 instalments with Klarna
Free Express Shipping on all Mainland UK Orders over £40
We're Rated "Excellent" on Trustpilot
| | Maximum Speed | Battery Range | Motor | Airline friendly | Weight Capacity |
| --- | --- | --- | --- | --- | --- |
| | 4mph | 15 miles | 250W x2 | Yes | 136kg (21 stone) |
| | 4mph | 15 miles | 350W x2 | Yes | 160kg (25 stone) |
| | 4mph | 15 miles | 250W x2 | Yes | 120kg (19 stone) |